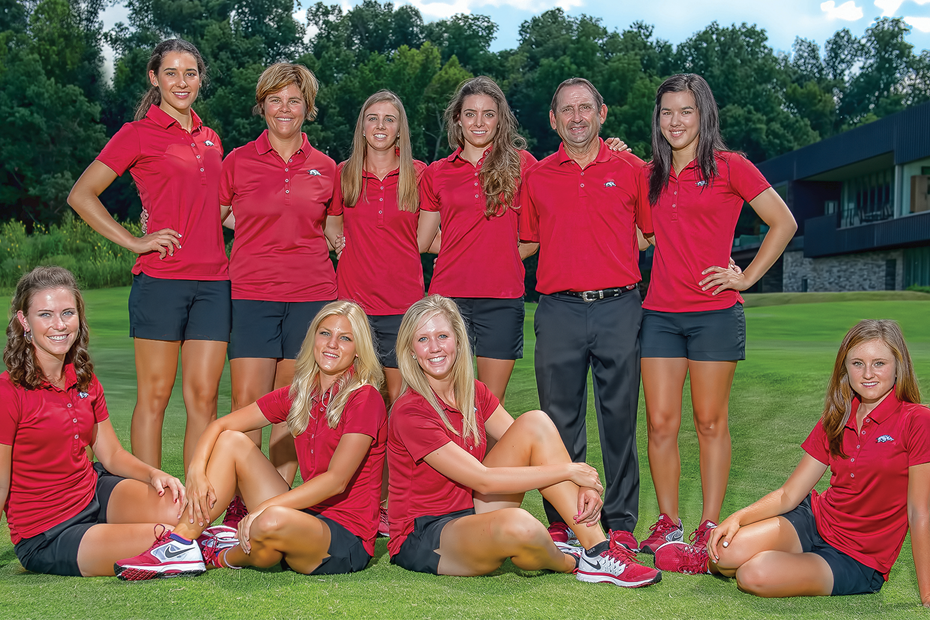 W. Golf Participates In First Tee Event
BENTONVILLE, Ark. – The University of Arkansas women's golf team will take part in Celebrating Athletes With Special Needs with The First Tee of Northwest Arkansas today.
The event takes place from 5:30-7:30 p.m. at the Tiger Athletic Complex in Bentonville.  The event partners The First Tee of NWA with the Bentonville Public Schools Adaptive PE Program in which kids K-12 will take part in golf instruction and fun events.
Additional links: http://bentonvillek12.org/contactus/register/
For more information on Arkansas women's golf, follow @RazorbackWGolf on Twitter.