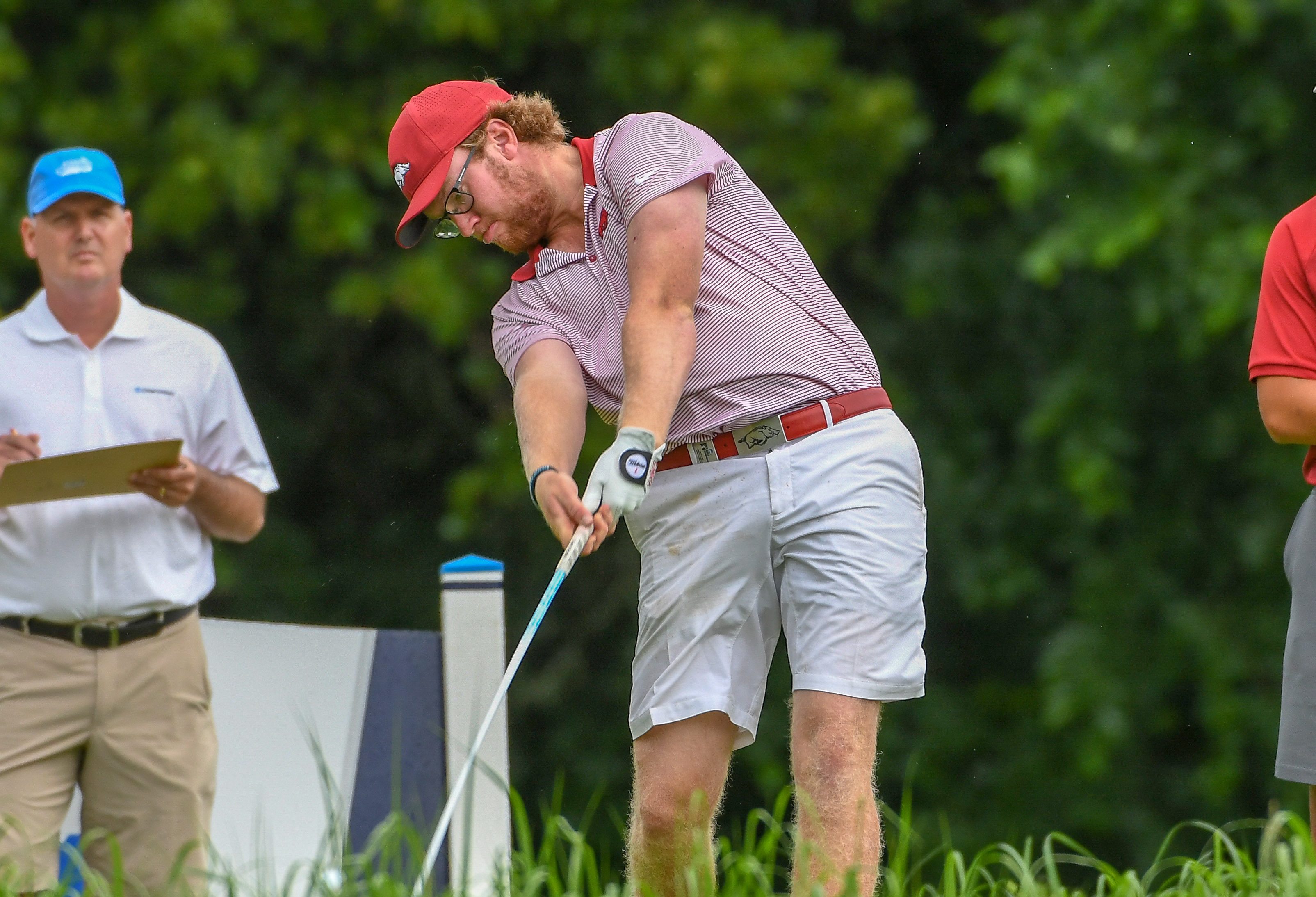 William Buhl Named to Fred Haskins Award Watch List
FAYETTEVILLE – University of Arkansas junior William Buhl was named to Watch List for the Fred Haskins Award, presented by Stifel, it was announced today.
Created by the Haskins Commission, the Fred Haskins Award is presented to the "Most Outstanding Collegiate Golfer of the Year." The Haskins Award winner is annually voted on by Division 1 players, coaches and select golf media, thus truly making it the players award. Past winners include Tiger Woods, Phil Mickelson, Justin Thomas and Ben Crenshaw.
Buhl made the initial list of 20 candidates thanks to his first collegiate win at the Gopher Invitational earlier this week. Oklahoma's Blaine Hale, who was co-medalist with Buhl at the Gopher Invitational, made the list along with three players the pair defeated at the Gopher Invitational – Steven Chervony (Texas), Riley Casey (Oklahoma), Garett Reband (Oklahoma) – as well as four players – Matt Wolff (Oklahoma State), John Augenstein (Vanderbilt), Zach Bauchou (Oklahoma State) and Trent Phillips (Georgia) – Buhl competed with at the season-opening Carmel Cup.
At the Gopher Invitational, Buhl carded rounds of 69-67-70 for a 54-hole total of 7-under-par 206 to claim his first collegiate title. He has shot below par in four of his six rounds this season and leads the team with a stroke average of 70.00. He opened the season by tying for 28th at the Carmel Cup and finishing with a 2-under-par total of 214 thanks to a second-round 68.
Buhl is a combined 5-under par over his last five events (15 rounds) with two, top-three finishes and 11 rounds of par or better.
The watch list will be updated weekly, rating the individual play of the nation's top performers as potential candidates for the Haskins Award. Last year, Arkansas' Mason Overstreet was a candidate for he the Fred Haskins Award.
Buhl and the Razorbacks return to action Sept. 24-25 at the Bearcat Invitational at Cincinnati's Coldstream Country Club.