Game Day Timeline
4 hours before kickoff: HogTown Opens
2 hours before kickoff: Team arrives & HogWalk begins
2 hours before kickoff: Gates open
12 minutes before kickoff: National Anthem
10 minutes before kickoff: Alma Mater
3 1/2 minutes before kickoff: Hogs run Through the A
HogTown Pregame Street Festival
HogTown, a pregame destination that is open to everyone, is located on Maple Street just north of Donald W. Reynolds Razorback Stadium, and starts four hours prior to each game and conclude 30 minutes prior to kickoff.
Live music on main stage
TV screens with games from around the country
Beer Garden
Food Trucks
Autograph sessions
Sponsor Activations
Tailgating
Locations: Victory Village North, Victory Village South, The Gardens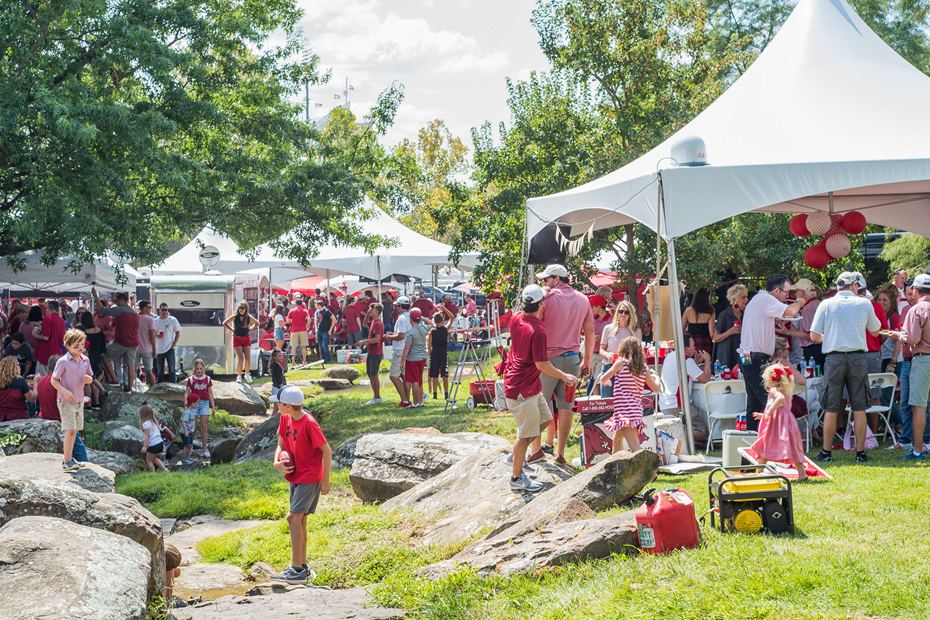 More Tailgating
The HogWalk
The Razorback Football team arrives at the stadium approximately 2 hours and 15 minutes before kickoff. Entering at the top of Victory Village North, Coach Pittman and the Hogs proceed through Victory Village and right through the heart of HogTown before they enter Lot 44 and enter into the stadium.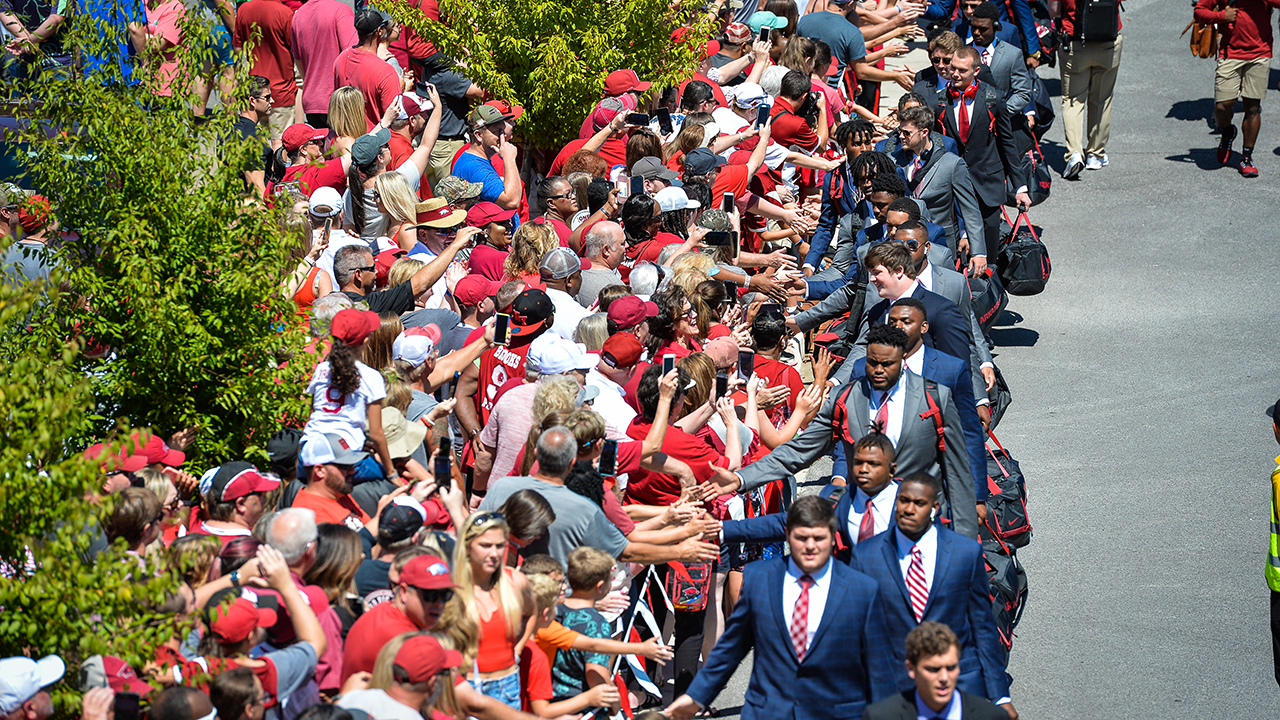 Traditions
A Razorback Football gameday is full of traditions you'll want to be a part of. From the Hog Walk, to Tusk V parading through Fayetteville, to Calling the Hogs with a stadium full of fans, the traditions are what make it special.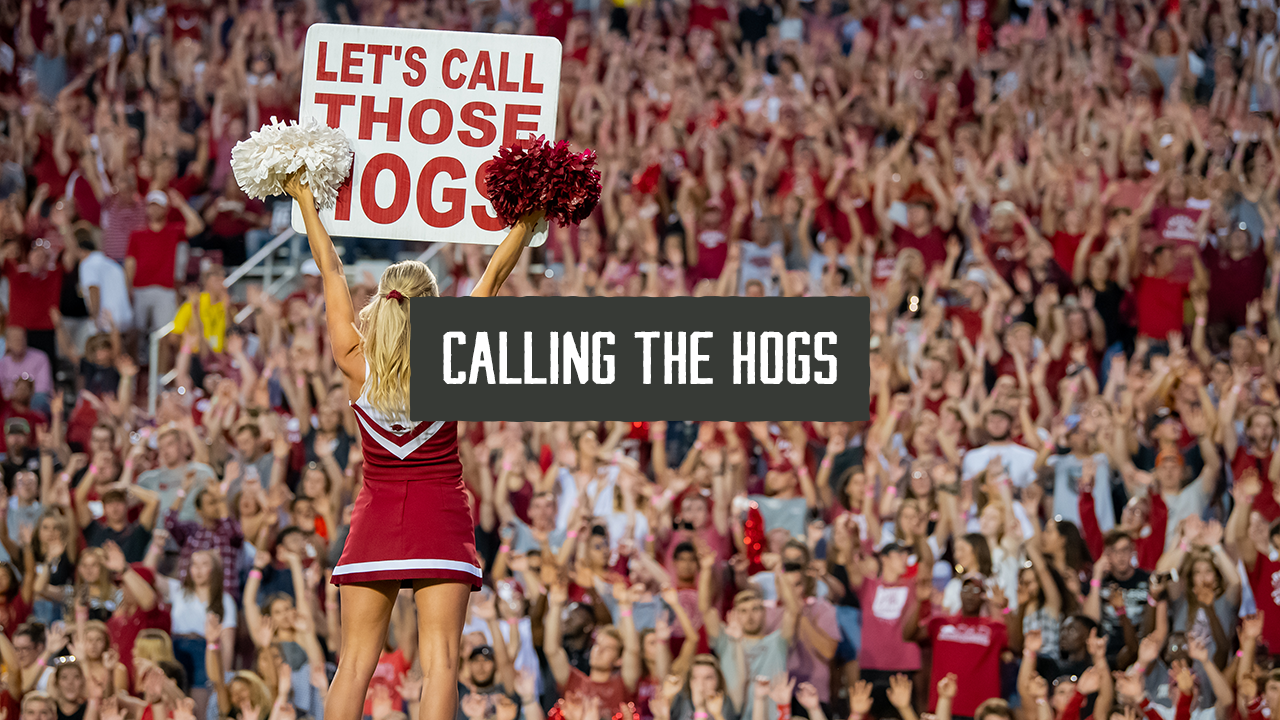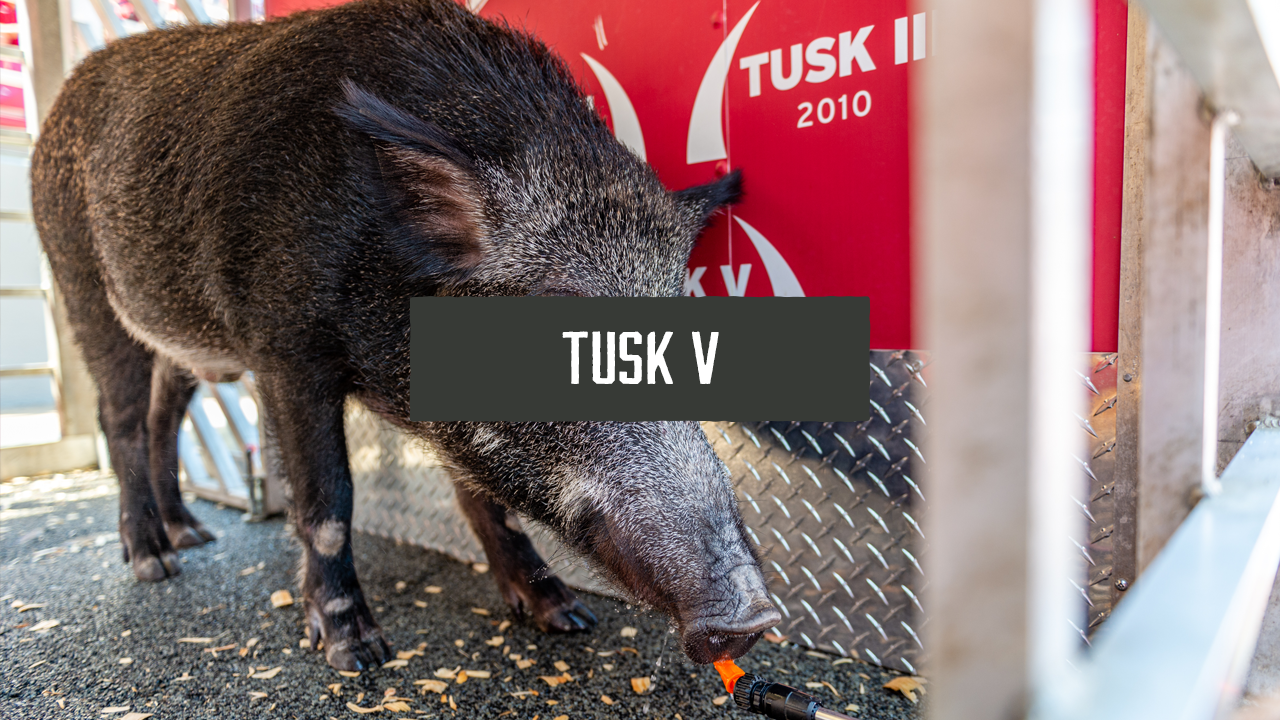 Traditions