All-session tickets are SOLD OUT. Any available individual game tickets will be made available on the morning of that day's game. Please contact the Razorback Ticket Center at 479-575-5151.
This weekend the Razorback Softball team hosts the Texas Longhorns at Bogle Park for the Fayetteville Super Regional. Tickets are currently sold out for the series but Razorback fans without tickets to the game can still come out and cheer on the Hogs in our new overflow seating area "Beyond the Berm" just beyond right field.
A large videoboard truck will be set up across the street from Bogle Park broadcasting each of this weekend's games. Fans are encouraged to bring lawn chairs, coolers and food and set up on the hill overlooking Bogle Park to take in the game and cheer on the Razorbacks. Fans are also able to tailgate in this area and are welcome to set up tents and park in the spots along stadium drive.
Bogle Park Beyond the Berm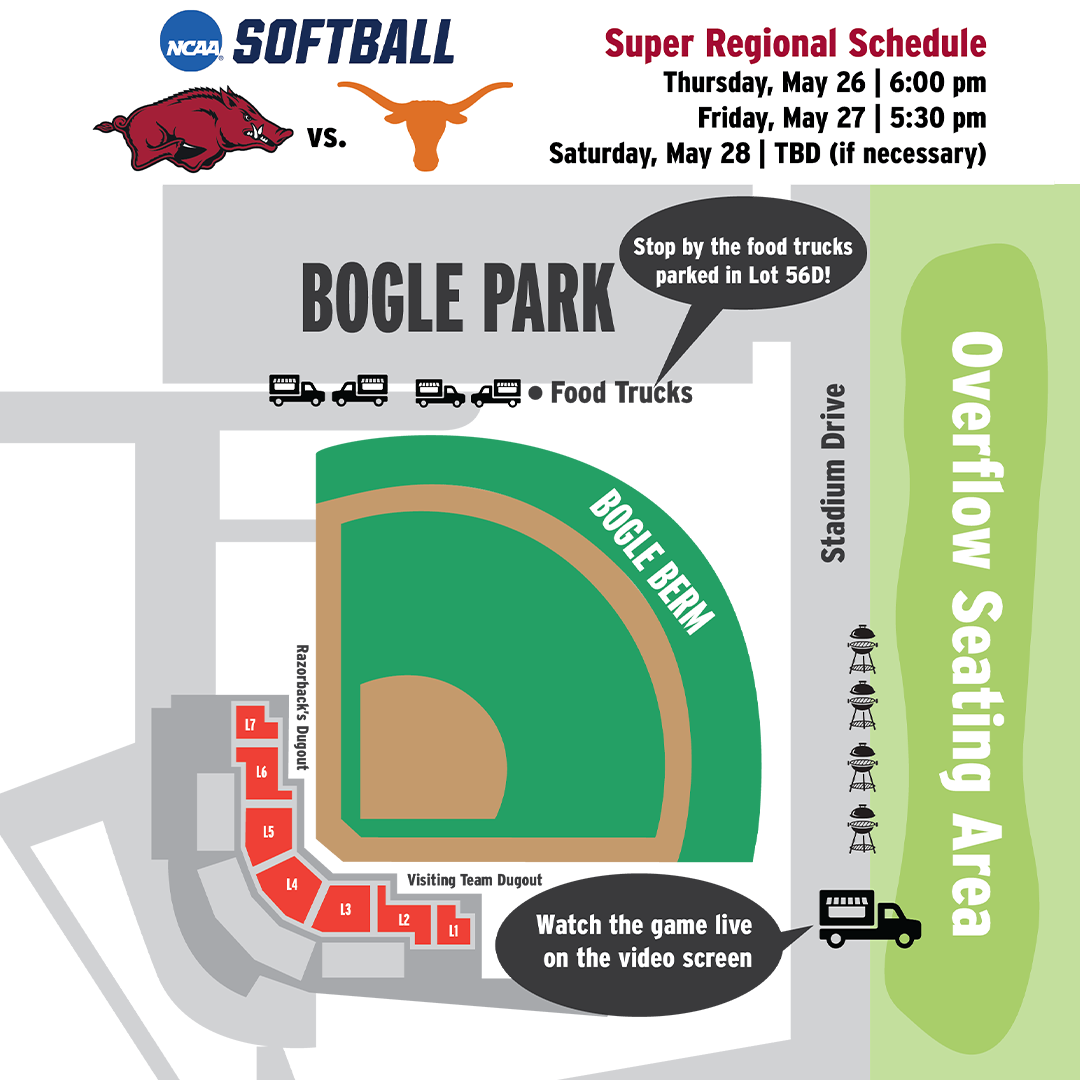 Fans can also stop by one of the many food trucks scheduled to attend each game.
Thursday's Food Trucks: Sweet Scoops. BeaverTails Pastry, Food Therapy and Downtown Dawgs
Friday's Food Trucks: V&A's Tasty Treats, Twigs BBQ, BeaverTails Pastry and Food Therapy
Saturday's Food Trucks: Sweet Scoops, Raised and Glazed Donuts, Smoke Point Burger and KDK's