2020 Schedule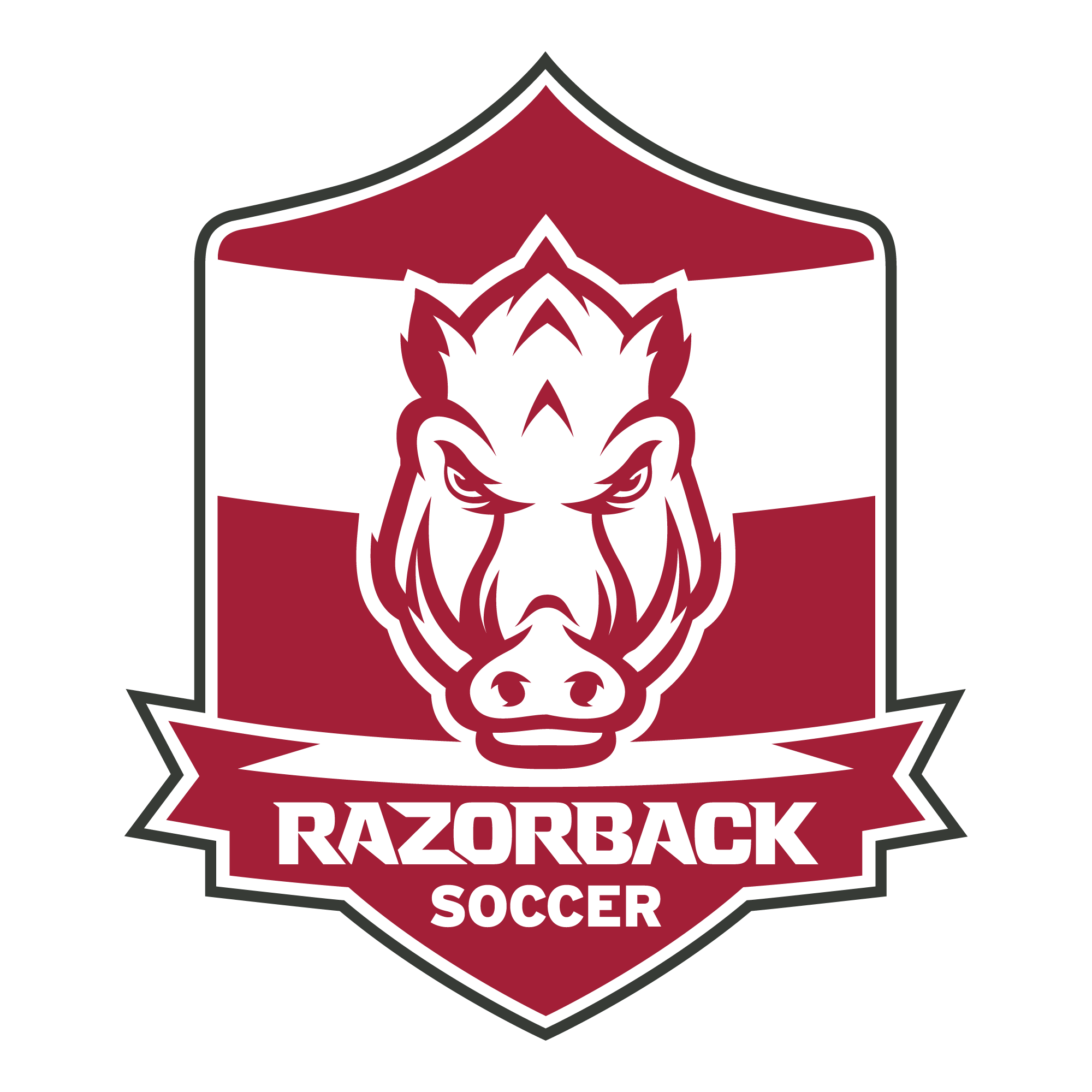 Health and Safety
● All event staff and employees will wear face coverings at all times
● All guests will be required to wear face coverings (over the nose and mouth) from the time they get in line to enter the stadium until the time of exiting.
● Lines will be queued at all gates, concession stands and merchandise locations, following social distance guidelines with 6-feet distancing markers placed throughout the venue and strictly enforced.
● Contactless transactions will be introduced for concessions and merchandise purchases.
● Restroom layouts have been modified to provide proper social distancing.
● Handwashing/Hand sanitizing stations will be added throughout facilities to supplement restroom use.
● Extensive cleaning and sanitation efforts including deep cleaning prior to games and disinfecting of high frequency touchpoints throughout the event.
● Mobile-only ticketing to provide contactless experience at gates and in the stands. Click here for more information about mobile ticketing.
● Reduced capacity in venue, based upon current state Phase II social distancing standards.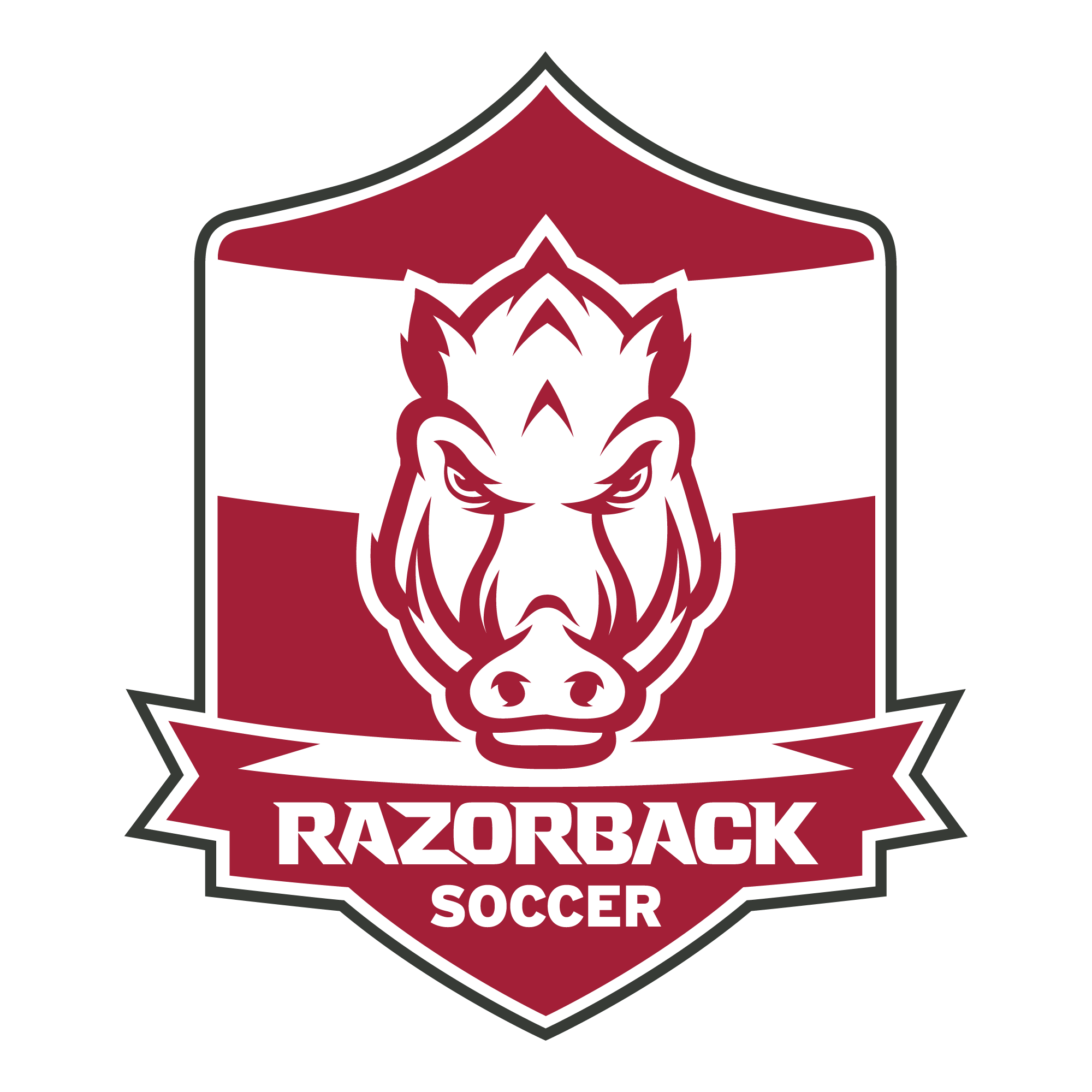 Concessions
● More transactions from food and beverage stands will take place electronically.
● Will introduce mobile ordering and express pickup will be available.
● Grab and Go locations have been added to speed up service.
● Streamlined menu offering to speed up service.
● Social distancing guidelines and queued lines.
● All packaging will be closed or bagged.
● All condiments in PC bag or vessel.
● All serving utensils individually packaged.
● Every other point of sale in the concession stands will be open to allow for social distancing.
● Sneeze guards/plexiglass at point of sale counters.
● No soda refills and drinking fountains taken off-line.
● No self-service.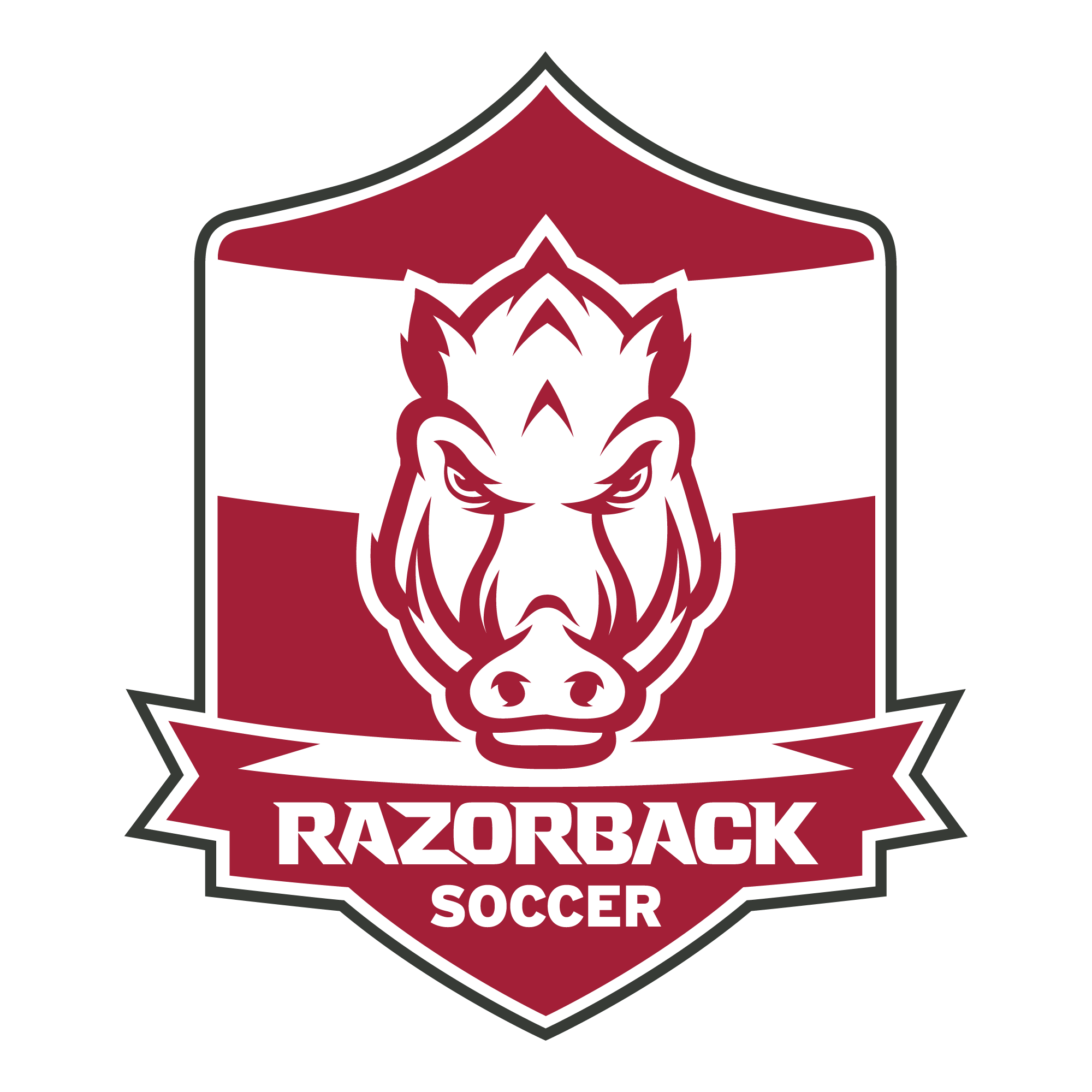 Getting to and From the Match
DIRECTIONS TO RAZORBACK FIELD
The University of Arkansas campus is accessed from Interstate 49 at three major exits: 60 (Razorback Road), 62 (Martin Luther King Jr. Blvd.) and 63 (Wedington Road). The core athletic facilities (with the exception of Baum Stadium and the Tyson Indoor Track Center) are located between Razorback Road on the west and Stadium Drive on the east and Maple Street on the north and Sixth Street (Martin Luther King Jr. Blvd) on the south.
SOCCER VENUE — RAZORBACK FIELD
Location: Intersection of MLK Jr. Blvd. and Stadium Drive
Address: 1180 W Carlson Dr., Fayetteville, AR 72701 (this is the best physical address for use with a GPS and/or computer mapping applications)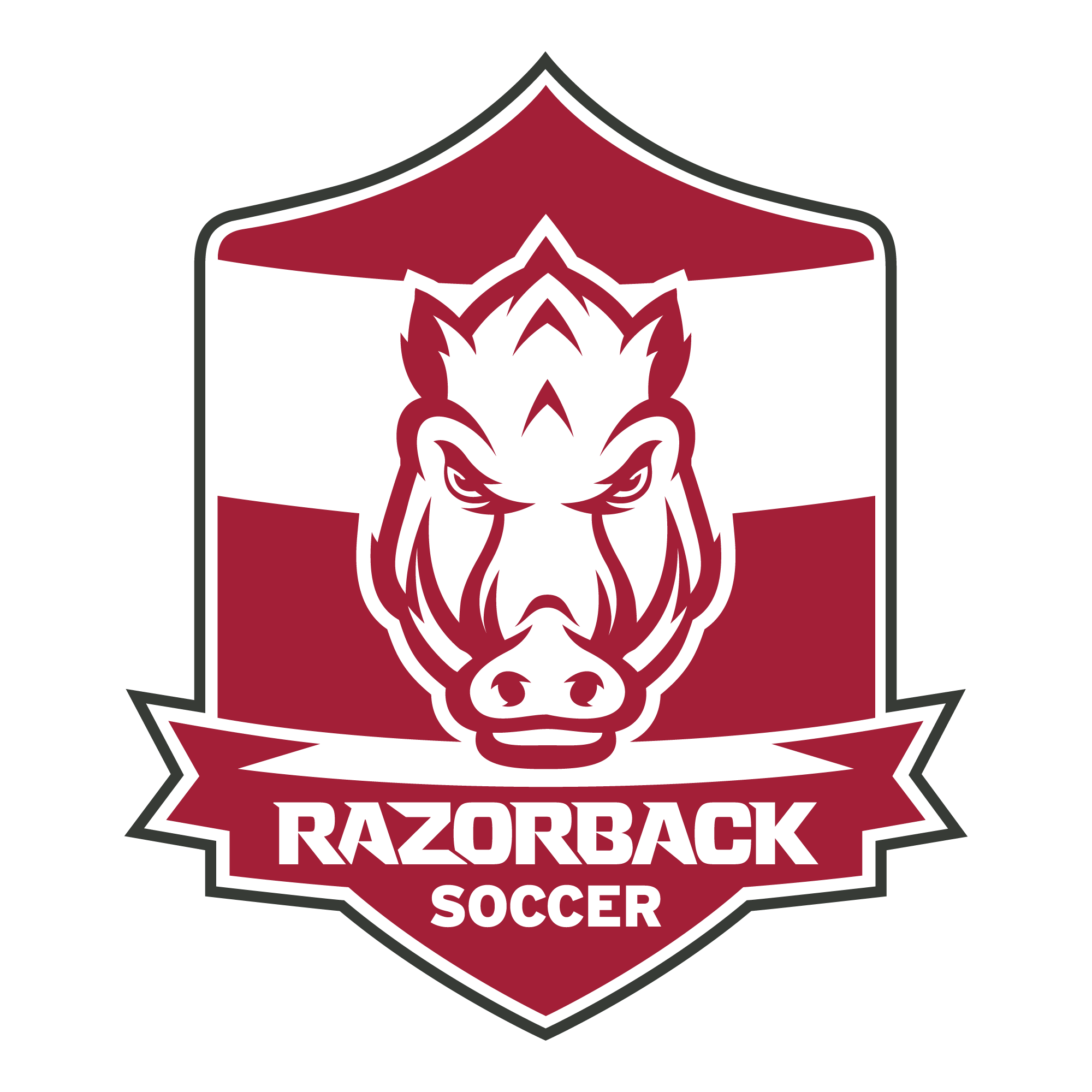 Arriving at the Stadium
Bag Policy
Each ticketed fan is permitted to bring in one clear bag and/or a small clutch purse.
Fans will be able to bring otherwise permissible items into Razorback Field by using:
• Bags that are clear plastic, vinyl or PVC and do not exceed 12" x 6" x 12"
Or
• One-gallon clear plastic freezer bag (Ziploc bag or similar)
And
• A small clutch purse, no larger than 4.5" x 6.5", the size of the palm of your hand, with or without a handle or strap
**All bags, clutch purses and containers will be screened prior to entry into the stadium. All bags, purses and food and beverage bags not meeting the above requirements will not be permitted. Although permitted, childcare items, including diapers, must also be carried in an approved clear bag.
Fans carrying required medical supplies or devices into the stadium are not subject to the clear bag policy, but will need to go through the bag check line at their entry gate for a thorough screening of the bag and the medical items. The person requiring these supplies or devices must accompany the bag at all times. Medical exception bags will be tagged once cleared through security.
PARKING: GENERAL PUBLIC
The west end of Parking Lot 56 (closest to the press box side of the soccer facility) will be used for all home soccer matches.
PARKING: ADA
There are a limited number of marked spaces in the northeast section of Parking Lot 56.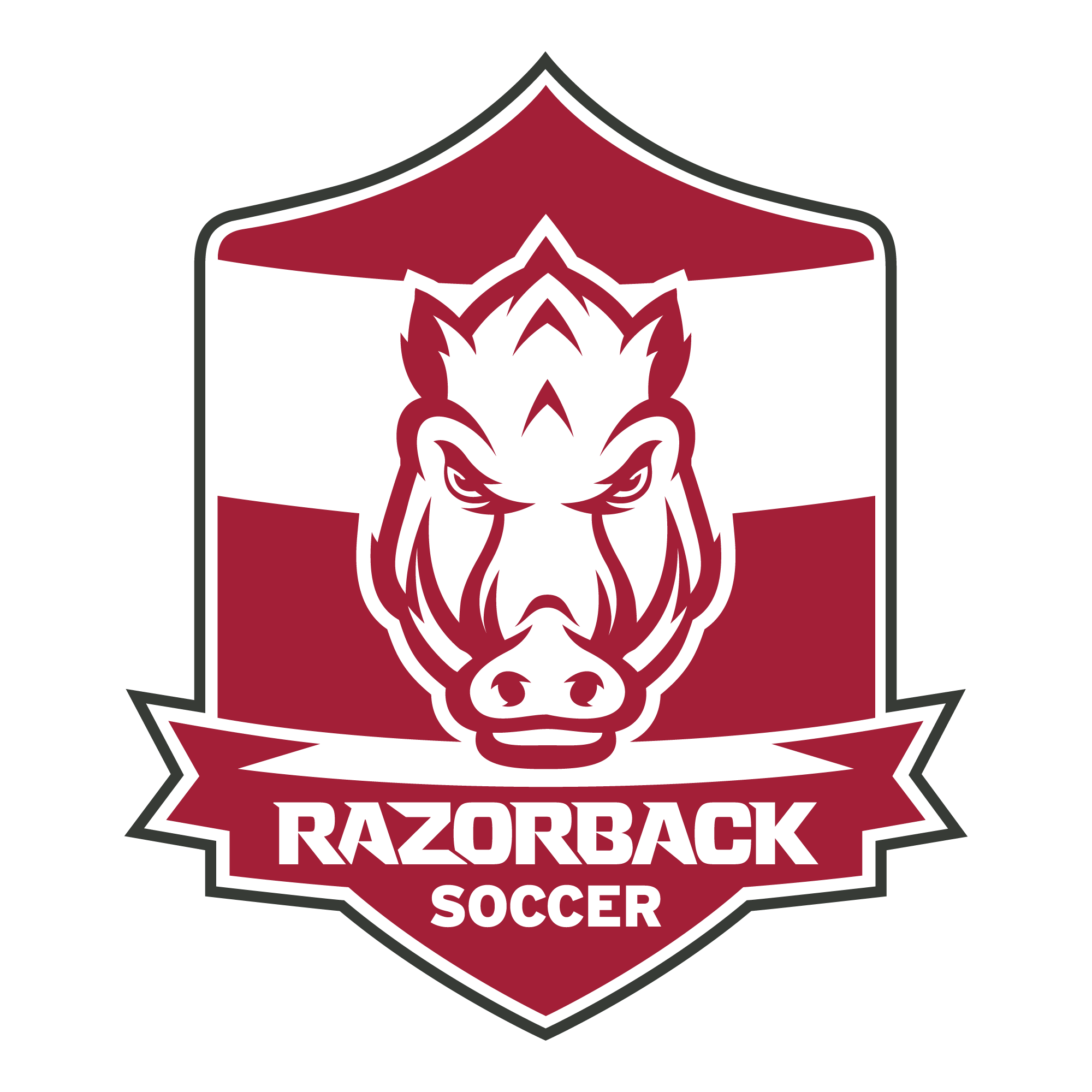 Inside the Stadium
Seating
Due to social distancing requirements inside Razorback Field, all seats will be reserved. Season ticket holders will be assigned a seating location and will receive communication before the first match.
ATMs
There are no ATMs located at Razorback Field.
CONCESSIONS
The concession stand is located in the Soccer Field House (on your left as you enter the facility). No outside food or beverages are permitted.
DISABILITY SEATING
For information on disability seating, call the Razorback Ticket Office at 479-575-5151 (local calls), 1-800-982-HOGS (4647) or visit the main ticket office located next to Baum Stadium at 1295 S. Razorback Road, Suite B.
ADA seating is offered in specific areas in the front row of the soccer bleachers. These may be accessed by a ramp on each end of the soccer bleachers.
ELEVATOR
There is one elevator, located under the middle of the stands. The intended use for the elevator is for properly credentialed personnel (media, game day staff, athletic administrators) and handicapped or any individual with mobility issues. The elevator is not intended for use by the general public.
MERCHANDISE & GAME PROGRAMS
A merchandise stand is located underneath the north end of the soccer bleachers. Official game programs are on sale at the marketing and promotions table underneath the soccer bleachers.
PAGING & ANNOUNCEMENTS
The public address system is used for game-related information and emergency announcements only. In the event of an emergency in which guests attending the game must be located, please notify event management personnel.
PROHIBITED ITEMS
The following items are NOT permitted in Razorback Athletics facilities:
• Alcoholic beverages
• Baby seats/carriers/strollers
• Beach Balls, inflatable toys, or laser pointers
• Coolers, ice chests or thermal containers
• Drones, laser pointers or inflatable balls/toys
• Firearms, knives, explosives, or weapons of any kind
• Food and beverages
• Pets
• Re-Entry
• Selfie Sticks and/or Video Cameras
• Signs without prior approval of UA Athletics
• Tobacco of any kind including e-cigarettes
• Umbrellas
• Vuvuzelas
The following items ARE permitted in Razorback Athletic facilities:
• Bags in compliance with the SEC Clear Bag Policy ONLY
• Binoculars (no case)
• Cameras with lens of 6" or less (no case)
• Folding chairs or stools
• Noisemakers (excluding vuvuzelas)
• Rain gear, blankets or coats
• Service dogs trained to aid patrons with a disability
• Stadium seats without armrests or pockets and less than 16" wide
• Wheelchairs & walkers for patrons with an ADA ticket ONLY
Prohibited items must be returned to the owner's car or discarded.
Venue security reserves the right to search all items or further prohibit items not included above if deemed inappropriate or present a safety or security risk.
Unlawful items are subject to confiscation, and the person in possession of such items is subject to arrest.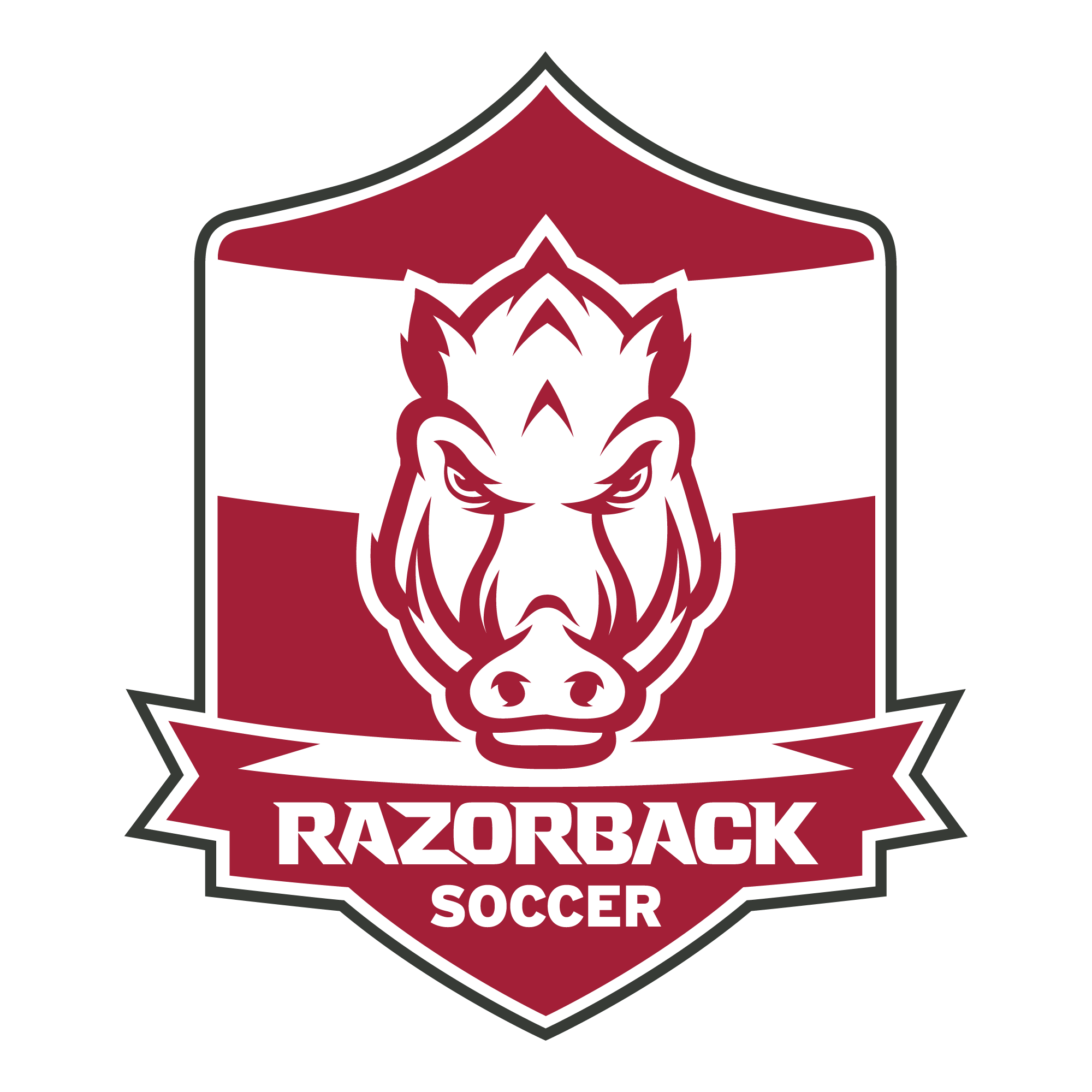 Ticketing
TICKET INFORMATION
Attendance inside Razorback Field will be limited this year with no single game ticket being made available. Only season ticket holders, University of Arkansas students, and those on team pass lists will be eligible for entry into the stadium.
The Razorback Ticket Office is located next to Baum Stadium at 1295 S. Razorback Road, Suite B. Free parking is available in the large lot north of the office. The Razorback Ticket Center is open Monday through Friday from 8:30 a.m. to 4:30 p.m. for advance ticket sales. Guests can also order tickets by calling 479-575-5151 (local calls), 1-800-982-HOGS (4647) or by ordering online at www.arkansasrazorbacks.com.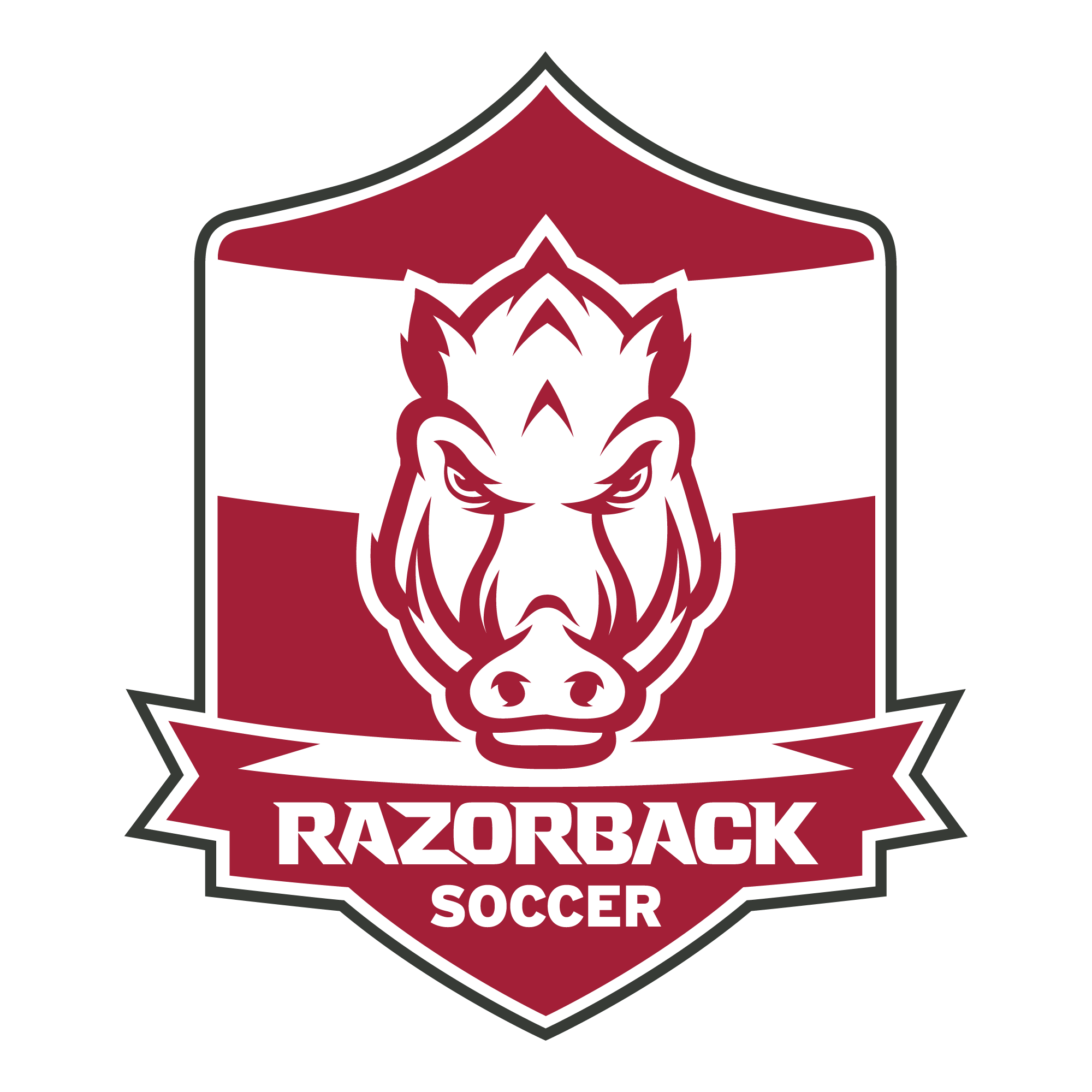 Stadium Policies
CAMERAS/VIDEO CAMERAS
Point-and-shoot cameras are permitted inside the facility. Professional camera equipment or cameras with long telephoto lenses and video cameras are prohibited inside the facility. Selfie sticks are also prohibited.
EVACUATION
In case of the need for evacuation, instructions will be given over the public address system. Event personnel and ushers will assist directing fans to the appropriate exits.
FAN CODE OF CONDUCT
Razorback fans are the best of the best. They model this by loudly supporting the Razorbacks and displaying respect and good sportsmanship toward the visiting team and visiting fans. The NCAA, SEC and UA have assigned a high priority to assuring athletic events are conducted in a safe and enjoyable atmosphere which promotes good sportsmanship by spectators, student-athletes and coaches. We request your cooperation by supporting the participants, officials, those around you and event management in a positive manner and treating others with courtesy and respect.
REENTRY POLICY
Reentry will not be allowed during the soccer match. This is a University of Arkansas policy and applies to every ticket holder. Guests should plan accordingly.
SMOKING/TOBACCO FREE
Effective July 1, 2008 the University of Arkansas
campus became tobacco free. This means no cigarettes, e-cigarettes, pipes, cigars, dip or chew anywhere on campus and includes no facility exiting for tobacco use outside the soccer facility. Beginning August 1, 2010 state law prohibits the use of tobacco anywhere on campus. Use of such products may be punishable with a fine of up to $500.
THROWING ITEMS
The throwing of items will not be tolerated. If you observe such an action, send for an event staff member. Offenders are subject to removal from the facilities and/or arrest.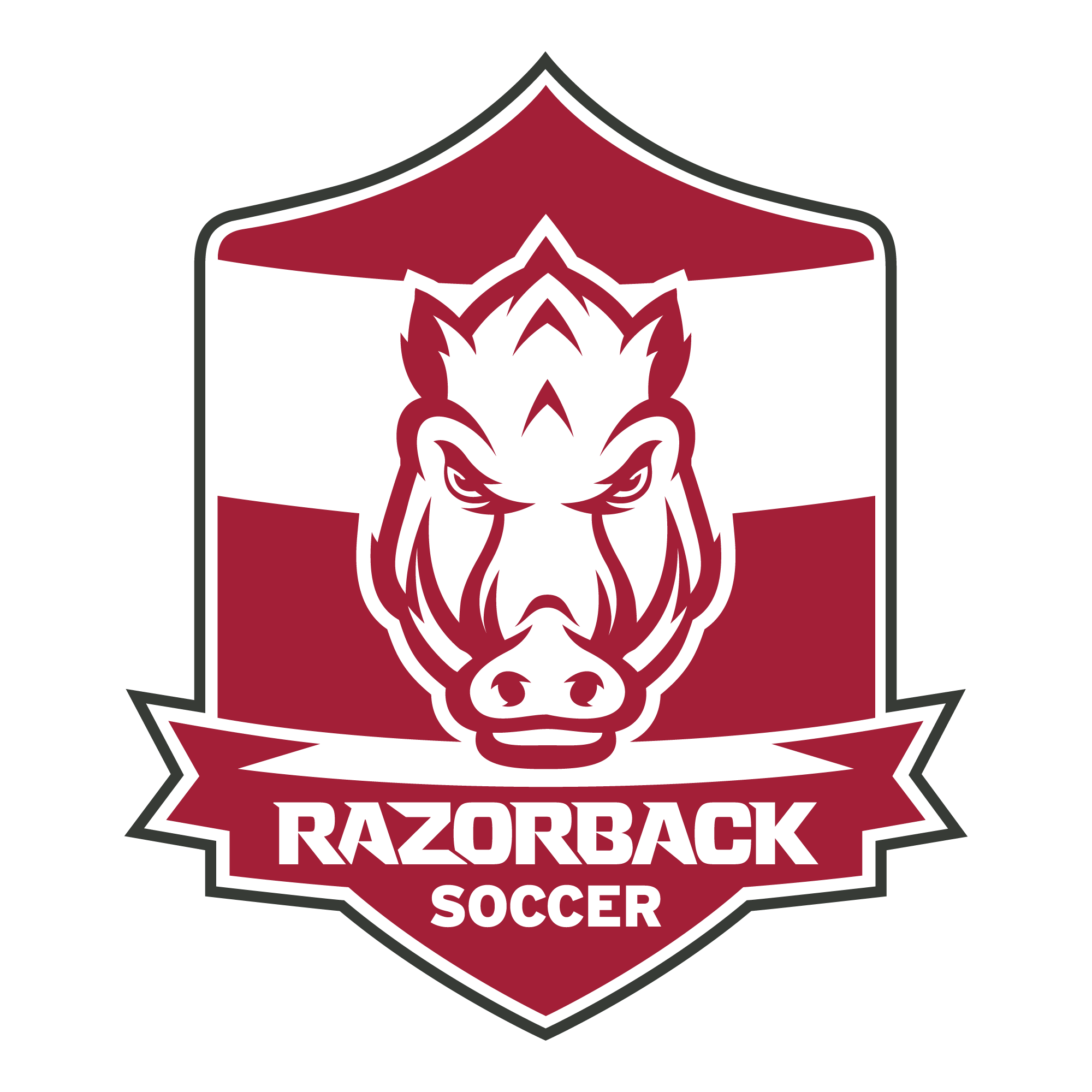 Guest Services
LOST CHILDREN
Parents/guardians with a lost child should contact the nearest event staff member. That person will then contact the proper personnel to ensure the quickest remedy to the situation.
LOST & FOUND
After the event, all unclaimed items will be turned over to our facilities management office located in Room 116 in Barnhill Arena. If you have any questions please contact Kathi George at 479-575-4959.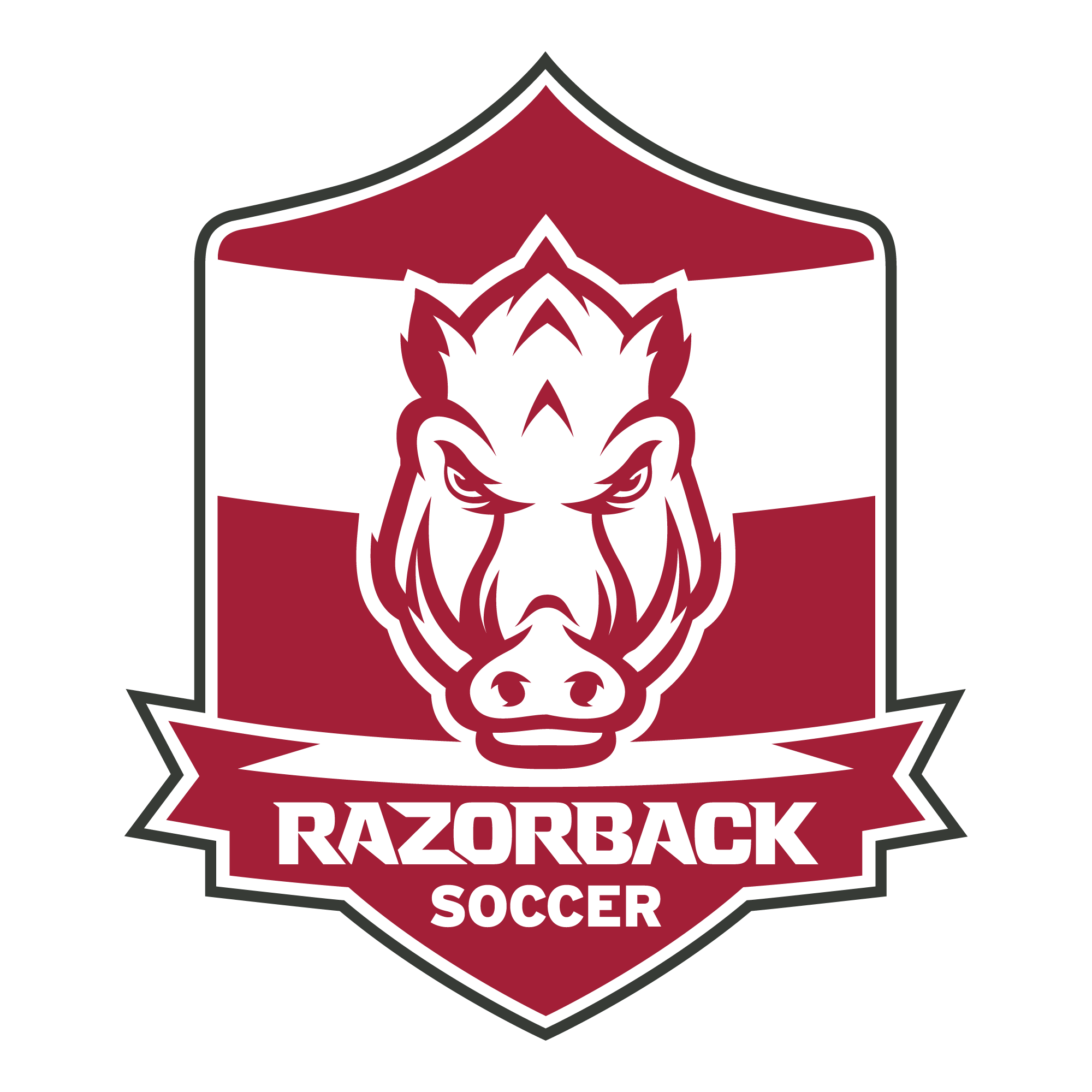 Media
MEDIA INQUIRIES
Media inquiries are handled by the Razorback Communications office. Please email Ben Breitbach at bbbreitb@uark.edu.