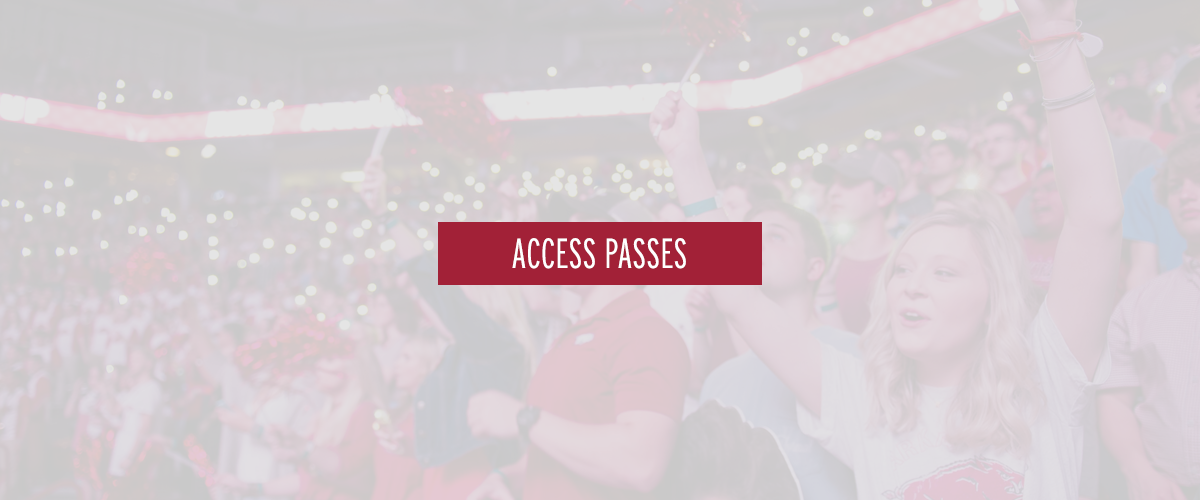 Make sure you secure a seat in the Trough student section for every big game this year by purchasing the Razorback Access Pass.
Step 1: Click here to get started!
Step 2: NEW students and students who have NEVER purchased online must hit "Register". Students who have ordered online before should use Student ID and password they created previously to Sign In.
Step 3: Select "2017-18 Access Pass" from left side menu
Step 4: Select "2017-18 Razorback Access Pass" from right side menu
Step 5: Select whether you would like an Access Pass or an Access Pass With Collegiate Membership, then click "Add to Cart"
Step 6: Review selection in cart. If everything is correct, click "CHECKOUT" NOTE: In order to change selection, student must click "Remove Entire Order" – the "Back" button will NOT work
Step 7: Enter payment information and click "Place Your Order"
Buy Access Pass