Introduction
The life of an athlete.
Some believe the volleyball experience starts in early elementary and ends when they graduate from college, but for several of our Razorback volleyball players, the life of an athlete has extended far beyond that. Below are the Razorbacks who took their skills far beyond the four walls of Barnhill and are representing Arkansas and the Hog even after their college days are over.

Pilar Victoria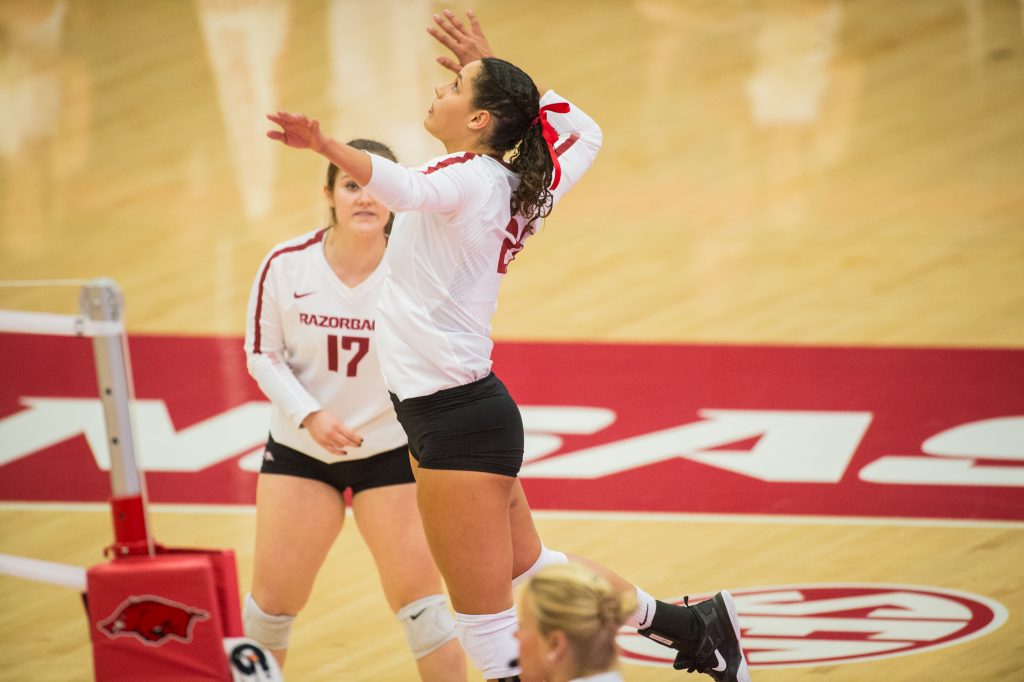 After she transferred to the University of Arkansas in 2015,  she quickly became the team's main offensive threat and one of the premier offensive players in the nation. At the end of 2017 season, she was named a 2017 AVCA DI Honorable Mention All-American, after leading the nation in both kills and points per set during key moments of the year. She finished her eligibility with an average of 5.58 points per set.
She has competed for the Puerto Rico women's national volleyball team as well as the Puerto Rico Youth National Team and the Puerto Rico Junior National Team. In 2010, she won the bronze medal while competing with the Puerto Rico Youth National Team at the 2010 NORCECA Youth Championship in Guatemala. She has named it as one of her most memorable achievements. In addition to playing for the Puerto Rico WNT, Victoria has played for teams in Hungary and France.

Danielle Harbin
A 2017 graduate of the University of Arkansas, Danielle went on to play professionally for TSV Düdingen in Switzerland and currently plays for VfB Suhl Lotto Thüringen in Germany. As a senior, Harbin finished the third in the SEC and 33rd in the NCAA with 4.22 kills per set and second in the SEC and 29th in the NCAA with 4.78 points per set. She garnered recognition by the AVCA and was named All-South Region Honorable Mention.
She finished the 2016 season with 464 kills, a top-15 mark in program history and became the 13th player in program history to reach 450 kills in a single season. Against Mississippi State (Nov. 20), she became 23rd player in program history with 700 career kills.
In her first season for TS Volley Duedingen in Switzerland, she set a league record for points scored. She also played on the U.S. World University Games team that played in Taiwan following her senior season.

Ana Sofia Jusino
"When I think about my time at Arkansas, I have this warm feeling brought about by more than just one thing," says Jusino. "The best, best part was the people who formed my experience. My teammates whom I spent thousands of hours with and shared so much fun and also so much difficulty, team dinners and all the time away from the court especially, the coaches who believed and invested in me and the so many good people that work in the athletic department."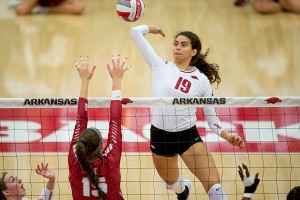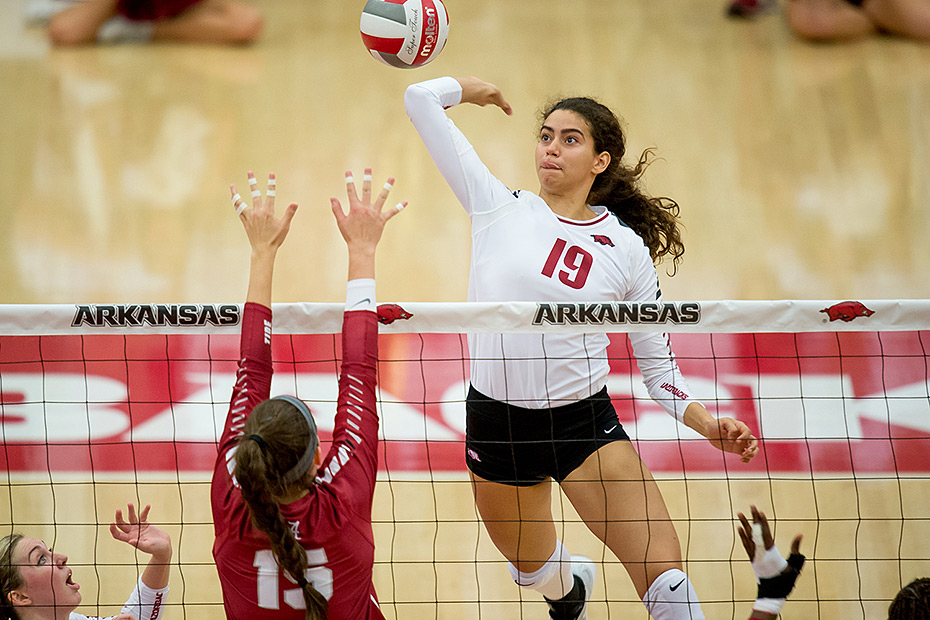 "Being part of the team was such a highlight of my college experience. The feeling of team, and that we're all in this together, the feeling of being on a mission. As a student-athlete, I felt more connected or more belonging than I would have if I wasn't a student-athlete. The athletic department supported us from top to bottom and invested in us through the Jones Center  and all of the development programs they held for us."
"One thing that I've realized lately is that the biggest lessons I learned in life I've learned through sport. I think that a lot of the values I hold dear to my heart I was able to learn or develop or experience for the first time through sport. It's life practice.  Playing volleyball at Arkansas was a perfect arena for that kind of personal growth."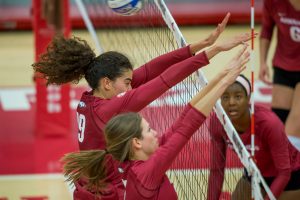 Jusino graduated from Arkansas in 2017 from the Fulbright College of Arts and Sciences. She stands as the leader for total blocks in a career during the rally era (2008-present) with 347 blocks. She also ranks top five in program history in block solos,  block assists and blocks per set.
In the classroom, she was a four-time SEC Fall Academic Honor Roll honoree and made the SEC First-Year Academic Honor Roll in 2012-13.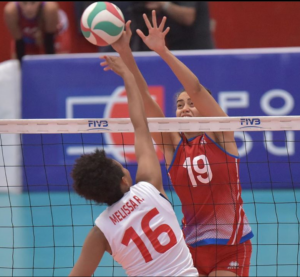 Even before college, Jusino led Florida's Class 8A in total blocks in 2011. She played club for Top Select and brought with her to Arkansas, international experience as a past member of the Puerto Rico Youth and Junior National Team. Jusino was part of the Puerto Rico team that won bronze at the 2010 NORCECA Youth Continental Championships and competed at the 2011 FIVB Youth World Championships. She also played at the 2010 NORCECA Junior Championships, 2011 Pan American Youth Cup and 2013 FIVB Under-20 World Championships.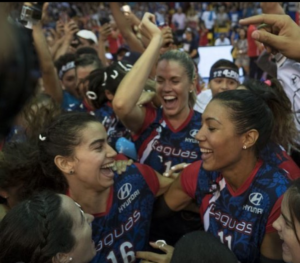 Jusino's professional playing experience began in 2016 when she started playing with Criollas de Caguas in Puerto Rico. Since her professional debut, she has played for Criollas de Caguas, VC Altai-2 and will play for Volley-Ball Club Chamalières in France for the 2020-21 season.
In her first professional campaign, she was awarded MVP of the Puerto Rican League (2016-17) and just two years later, she was named the Best Middle Blocker at the Challenger Cup qualification NORCECA 2019.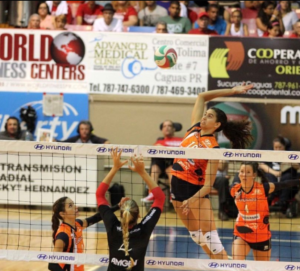 "The best part about playing overseas is the constant sense of adventure, and learning how to cope with and prepare for the challenges that come with living in a different country," said Jusino. "When you live in an unfamiliar place, you're forced to become more independent and resourceful and at the same time more accepting."