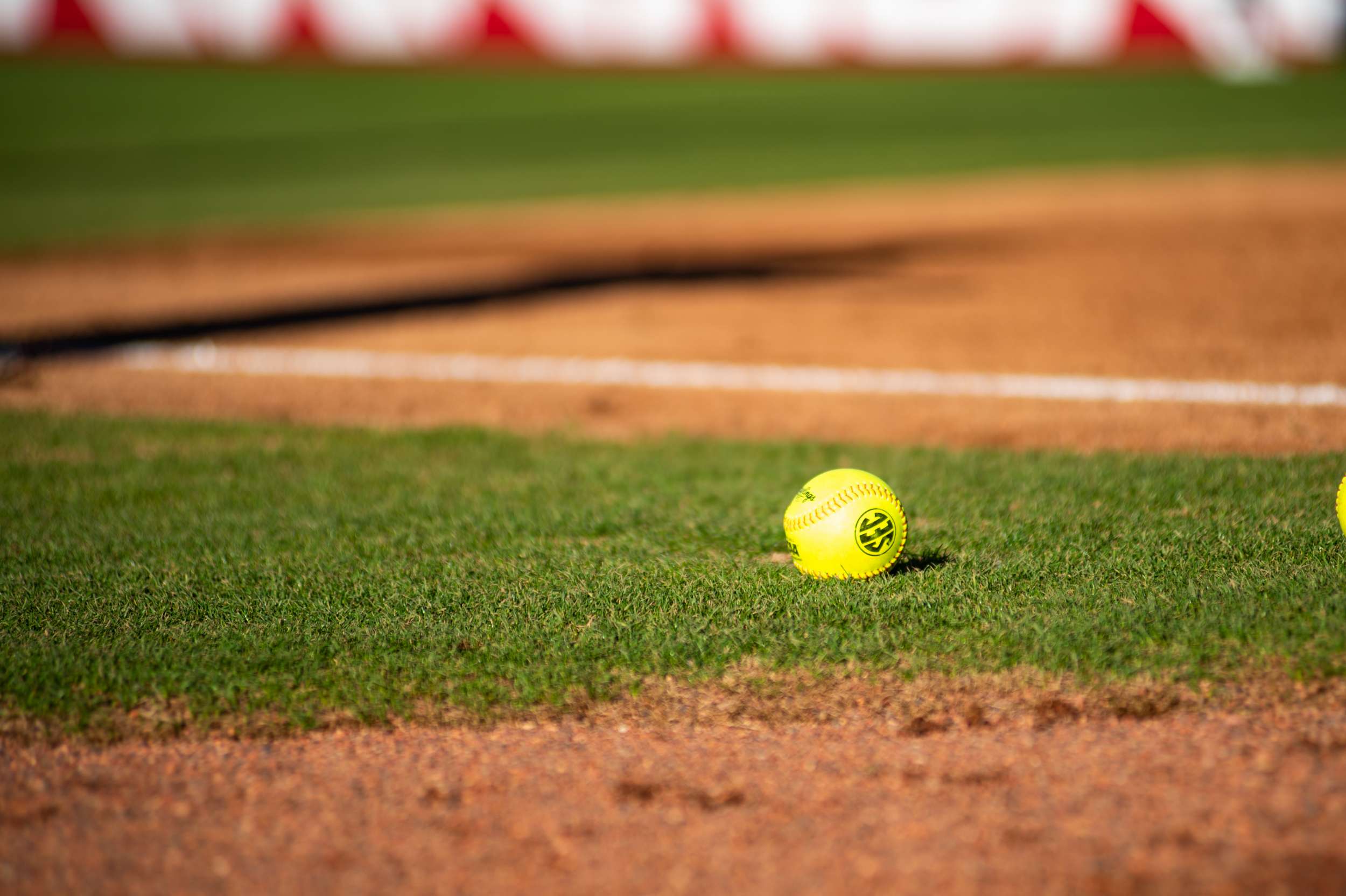 Arkansas Drops Series After Game Two Loss
GAINESVILLE, Fla. – The Razorbacks dropped game two of the series to No. 8 Florida on Saturday night (April 6). The 8-0 loss came in five innings as the Gators hit three home runs over the first three innings to take an early lead. The final run crossed in the fifth inning as a bases loaded hit by Florida's sophomore pinch hitter Jordan Matthews used a base hit to center field to score Gator Hannah Adams for the win.
Arkansas tallied three hits in the contest, one a piece from Hannah McEwen, Danielle Gibson, and Sydney Parr. The Hogs reached base two other times, with back-to-back walks to Parr and Haydi Bugarin in the start of the fifth.
Three Razorbacks saw time in the circle today, sophomore Mary Haff, junior Lauren Graves, and senior Katie Warrick. Haff records the loss, as the Gators first took the lead during her three innings of work.
Arkansas will return to Katie Seashole Pressly Stadium tomorrow (April 7) for game three of the series, first pitch is slated for noon (CT). The Razorbacks and Gators will be live on ESPN2.
Notables
Hannah McEwen's first-inning base hit has put her season total at 35 games in which she reached base safely.
Sydney Parr is batting a team-best .345 on the road and .500 against the Florida defense.
Keep Up with the Hogs
Game 3 | Watch | Live Scoring
For all Razorback softball news and information, go to ArkansasRazorbacks.com and follow the Hogs on Twitter at @RazorbackSB, on Facebook at Razorback Softball and on Instagram at @Razorback_SB. Fans can also follow head coach Courtney Deifel on twitter at @CoachDeifel.