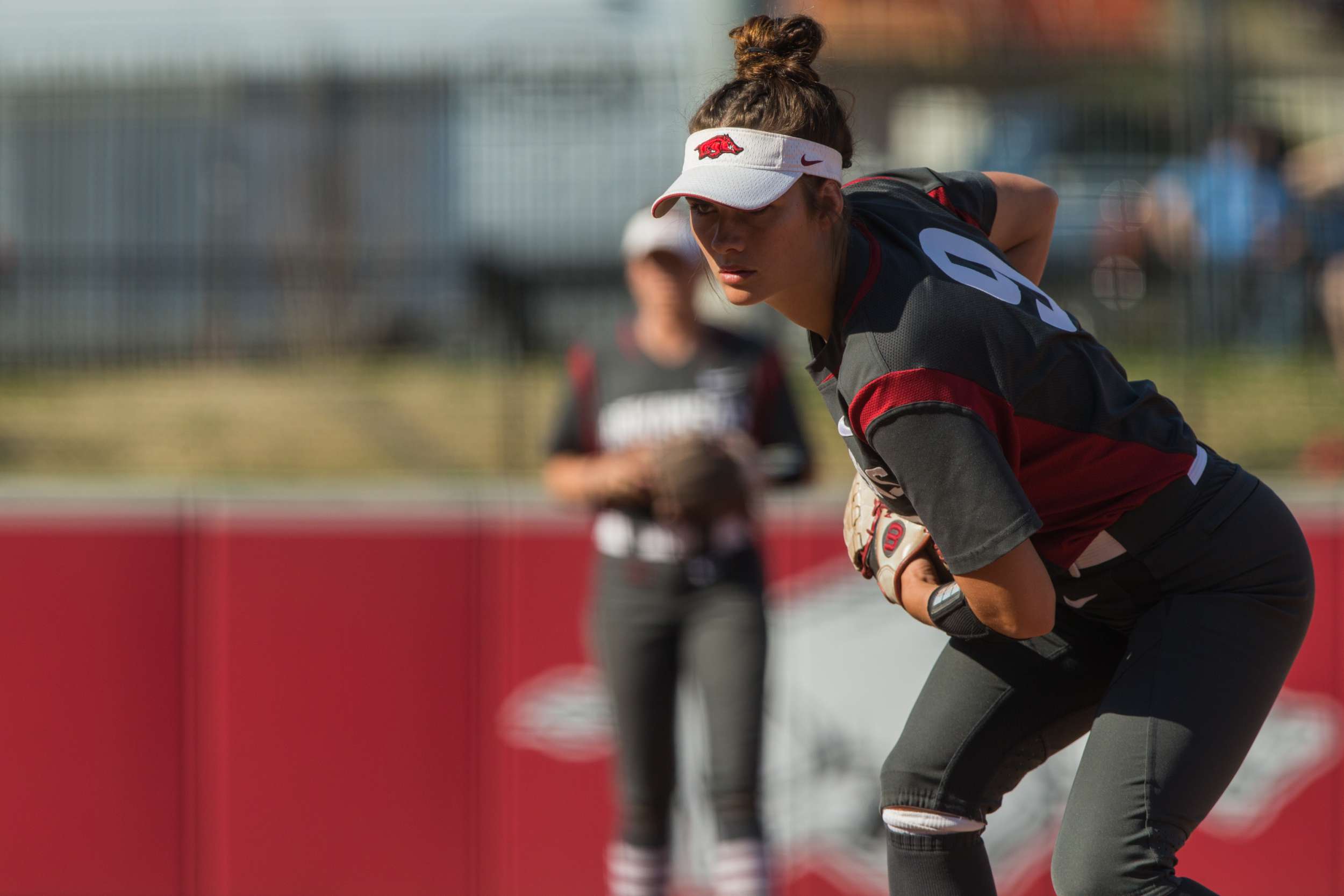 Arkansas Earns Two Highest Preseason Marks In Team History
USA Today/Coaches Poll | ESPN/Collegiate Softball Poll
LOUISVILLE, Ky. – The Arkansas softball team has been touted as the 14th-ranked team in the country in the annual USA Today/NFCA Preseason Coaches Poll, and as the 12th-ranked team in the ESPN/USA Softball preseason top 25. The rankings are the Razorbacks' highest preseason marks in program history.
Arkansas finished No. 16 in both polls following its NCAA Norman Super Regional appearance last season. Arkansas first appeared in the USA Today/NFCA poll on April 23, 2013.
Sophomore Mary Haff was also named Preseason Second-Team All-American by FastPitch News Monday morning.
Earlier this month, the team was predicted to finish fifth in the Southeastern Conference after a vote of the 13 head coaches in the league's preseason poll. The predicted league finish is also the highest in team history.
The Razorbacks will be competing in their fourth season under head coach Courtney Deifel. Arkansas advanced to its first NCAA Super Regional last season after hosting its first NCAA Regional at Bogle Park.
Arkansas is scheduled to begin play for the 2019 season Friday, Feb. 8 in Lake Charles, La. against Campbell and McNeese State. The Razorbacks will return to Bogle Park Feb. 21 against Southeast Missouri State.
The 2019 USA Today / NFCA Division I Top 25 Coaches Poll is voted on by 32 NCAA Division I head coaches with one representing each of the NCAA's Division I Conferences.
For more information on Arkansas softball, including in-game updates, follow @RazorbackSB on twitter.