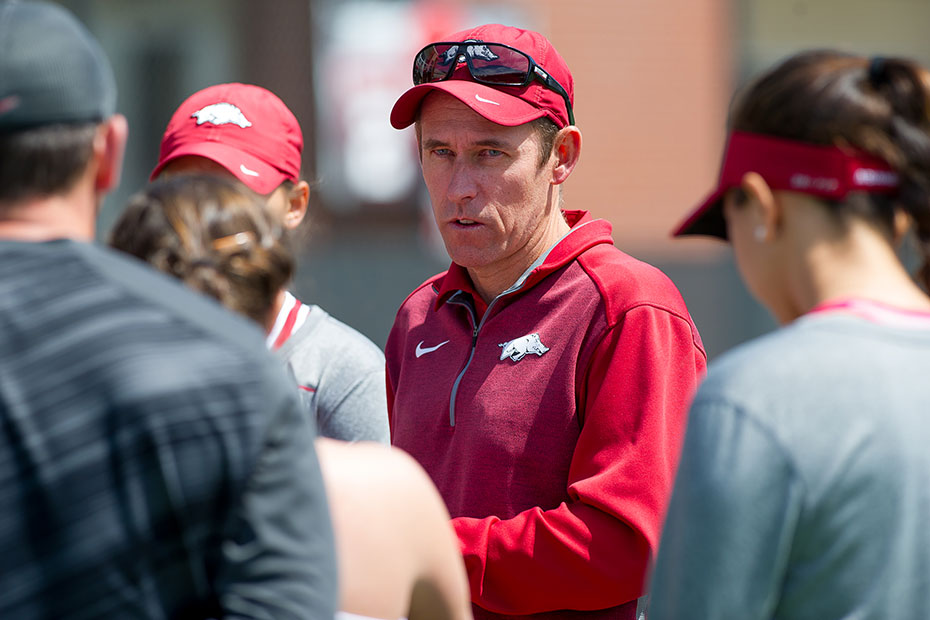 Arkansas Wraps Up Play At All-American Championships
Draws: 2017 Riviera/ITA Women's All-American Championships 
PACIFIC PALISADES, Calif. — Arkansas' ninth-ranked doubles duo of sophomore Giulia Pairone and senior Léolia Jeanjean closed out competition for the Razorbacks at the 2017 Riviera/ITA Women's All-American Championships on Saturday.
Pairone and Jeanjean fell to UCLA's fourth-ranked Jada Hart and Ena Shibahara in the main draw doubles consolation quarterfinals, 8-2.
"After some excellent experiences here at Riviera, we look forward to taking some good lessons forward with us."
Up Next
Arkansas will return to action when they travel to Seattle for the Husky Classic on Oct. 13-15.