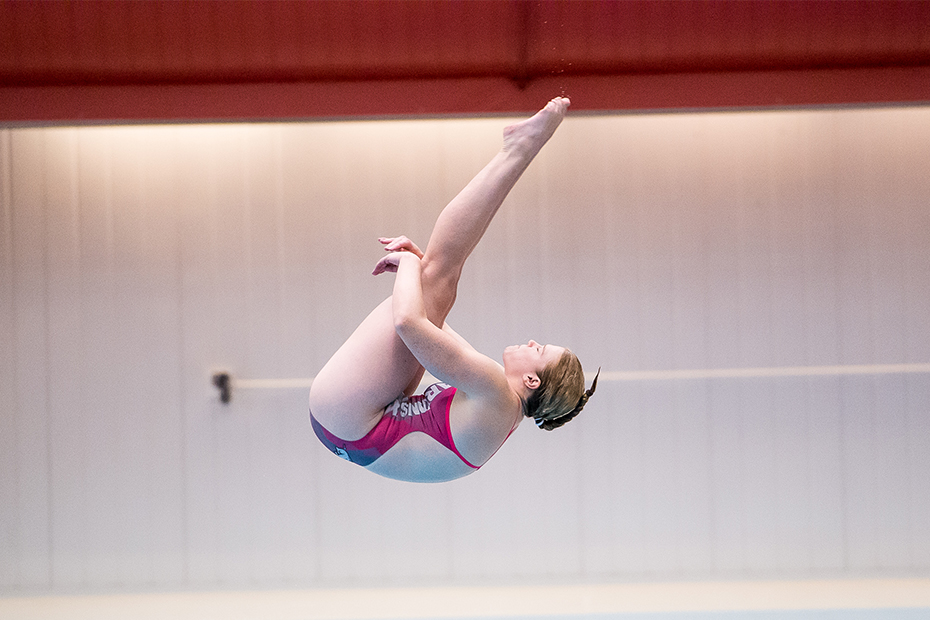 Gillis And Palsha Record Top-20 Finishes
COLUMBUS, Ohio — Action for the Arkansas swimming and diving team concluded Sunday at the 2018 Division I Women's Swimming and Diving Championships with two top-20 finishes.
Senior diver Nicole Gillis started the day with a 19th-place finish on the platform, scoring a 243.35.
Later in the afternoon, freshman Peyton Palsha swam a 16:14.71 in the 1650 freestyle to finish second in her heat and 20th overall. Earlier in the week, Palsha finished 37th in the 500 free with a time of 4:43.19.
This concludes the Razorbacks season, as the team finished with a 9-3 overall record, including a 3-2 mark in conference action in head coach Neil Harper's second year at the helm.
RESULTS
Thursday, March 15
500 Freestyle – Palsha (37th, 4:43.19)
One-Meter Trials – Schultz (9th – 295.20)
One-Meter Consolation – Schultz (1st – 311.80)
Friday, March 16
Three-Meter Trials – Schultz (1st – 384.60), Amer (13th – 318.90)
Three-Meter Consolation – Amer (8th – 280.05)
Three-Meter Final – Schultz (1st – 399.45)
Saturday, March 17
Platform Trials – Gillis (19th – 243.35)
1650 Free Early Heats – Palsha (20th – 16:14.71)
For more information on Arkansas Swimming and Diving, follow @RazorbackSD on Twitter.