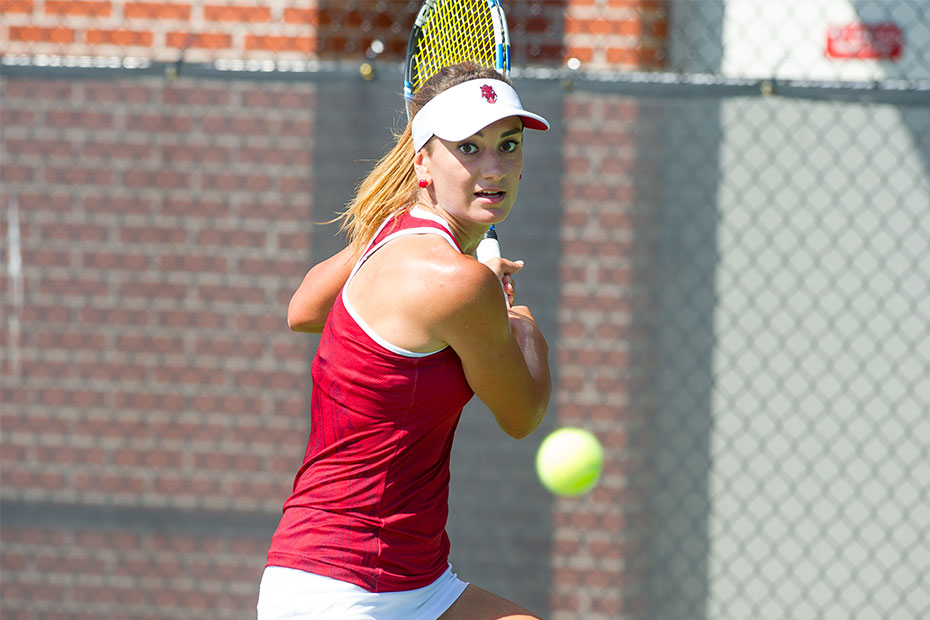 Razorbacks Continue Play At All-American Championships
Draws: 2017 Riviera/ITA Women's All-American Championships 
PACIFIC PALISADES, Calif. — The Arkansas women's tennis team continued play at the 2017 Riviera/ITA Women's All-American Championships at Pepperdine University on Tuesday in the qualifying singles draw.
In first-round action, junior No. 36 ranked Ana Oparenovic fell to Florida's No. 93 ranked Brooke Austin, 6-4, 6-1, while senior No. 62 ranked Léolia Jeanjean was defeated, 6-1, 6-4, by No. 2 seed and No. 22 ranked Jessie Aney of North Carolina.
Later in consolation competition, Oparenovic picked up a 6-3, 6-2 victory over Auburn's No. 60 ranked Taylor Russo.
"I'm so impressed with the level of play we produced here today," head coach Michael Hegarty said. "All credit to our team. We're looking forward to more competition this week."
The No. 9 ranked pair of sophomore Giulia Pairone and Jeanjean is set to play in the main doubles draw Thursday.