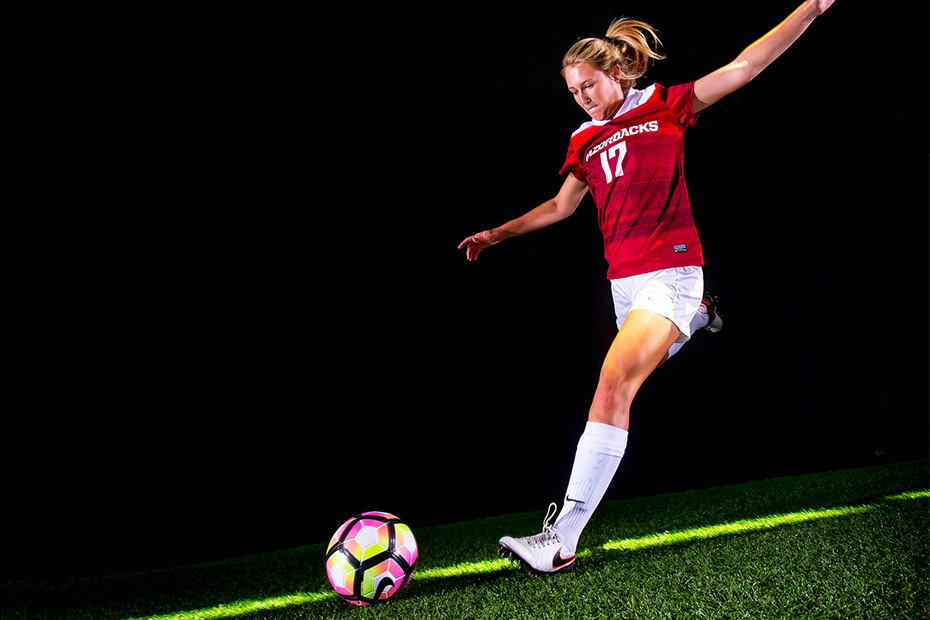 Doyle Selected Into 'Team Of The Week'
FAYETTEVILLE, Ark. — Arkansas freshman midfielder Stefani Doyle has been selected into TopDrawerSoccer.com's Team of the Week for Aug. 22-28, it was announced Tuesday.
Doyle, also named the SEC's Offensive Player of the Week on Monday, received the accolade for her part in Arkansas' 2-1 upset over No. 2 Duke. She scored the eventual game-winning goal to lift the Razorbacks over their first top 10-ranked opponent in program history.
The Lewisville, Texas, native currently leads the team in goals (4), points (9), shots (12) and shots on goal (6).
Her offensive stats have been impressive four games into her Razorback career — Doyle is ranked 10th in the nation in total goals and 15th in total points.
Within the SEC, Doyle places third overall in goals and goals per game, fifth in points and points per game and tied for fourth in game-winning goals.
Arkansas will attempt to build upon its four-game win streak this Thursday when the team hosts Northern Iowa at Razorback Field at 6 p.m. Following the match, the Razorbacks will travel to Washington D.C. to play George Washington on Sunday at 11:30 a.m.
For more information about Razorback Soccer, please follow @RazorbackSoccer on Twitter, Instagram and Facebook.