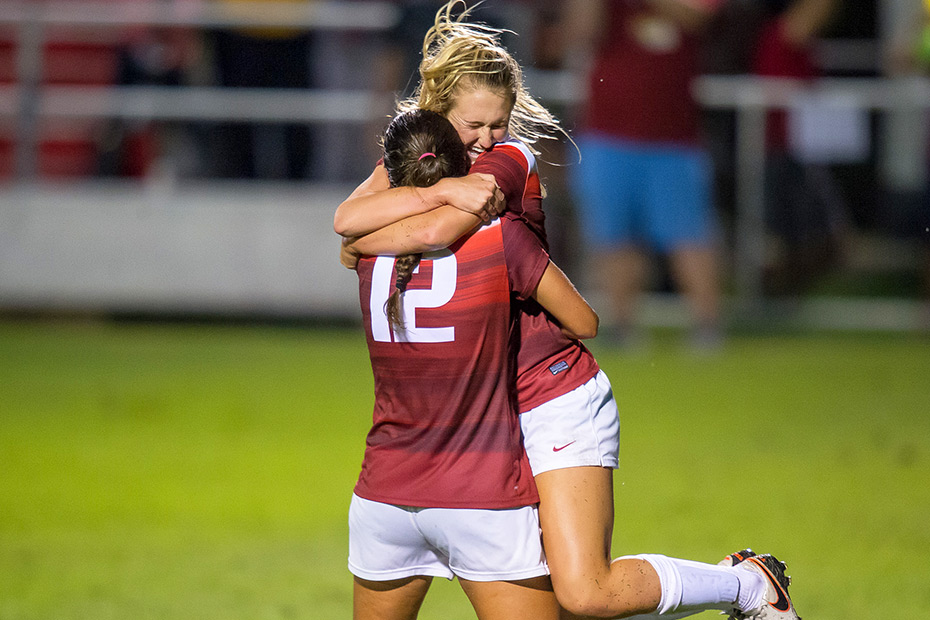 Doyle Draws Second SEC Honor
BIRMINGHAM, Ala. – Arkansas freshman midfielder/forward Stefani Doyle has been named the Southeastern Conference's Offensive Player of the Week for her part in the Razorbacks' 2-1 upset over the No. 2 Blue Devils on Friday at Razorback Field.
Doyle's goal during the 48th minute of play put Arkansas ahead 2-0 over Duke and extended her current scoring streak to three games. With her team-leading four goals and eight points, Doyle is currently tied for 10th in the country in total goals and tied for 24th in points per game.
In the SEC, she's tallied the second-most goals through three matches and is ranked third in goals per game (1.33), tied for fourth in points (8), points per game (2.67) and game-winning goals (1).
Last week, Doyle was named the SEC's Freshman of the Week following her spectacular debut as a Razorback in which she accounted for six points and three goals on two road victories against James Madison and VCU.
Visit the SEC's webpage for the official release.
For more information about Razorback Soccer, visit @RazorbackSoccer on Twitter, Instagram and Facebook.