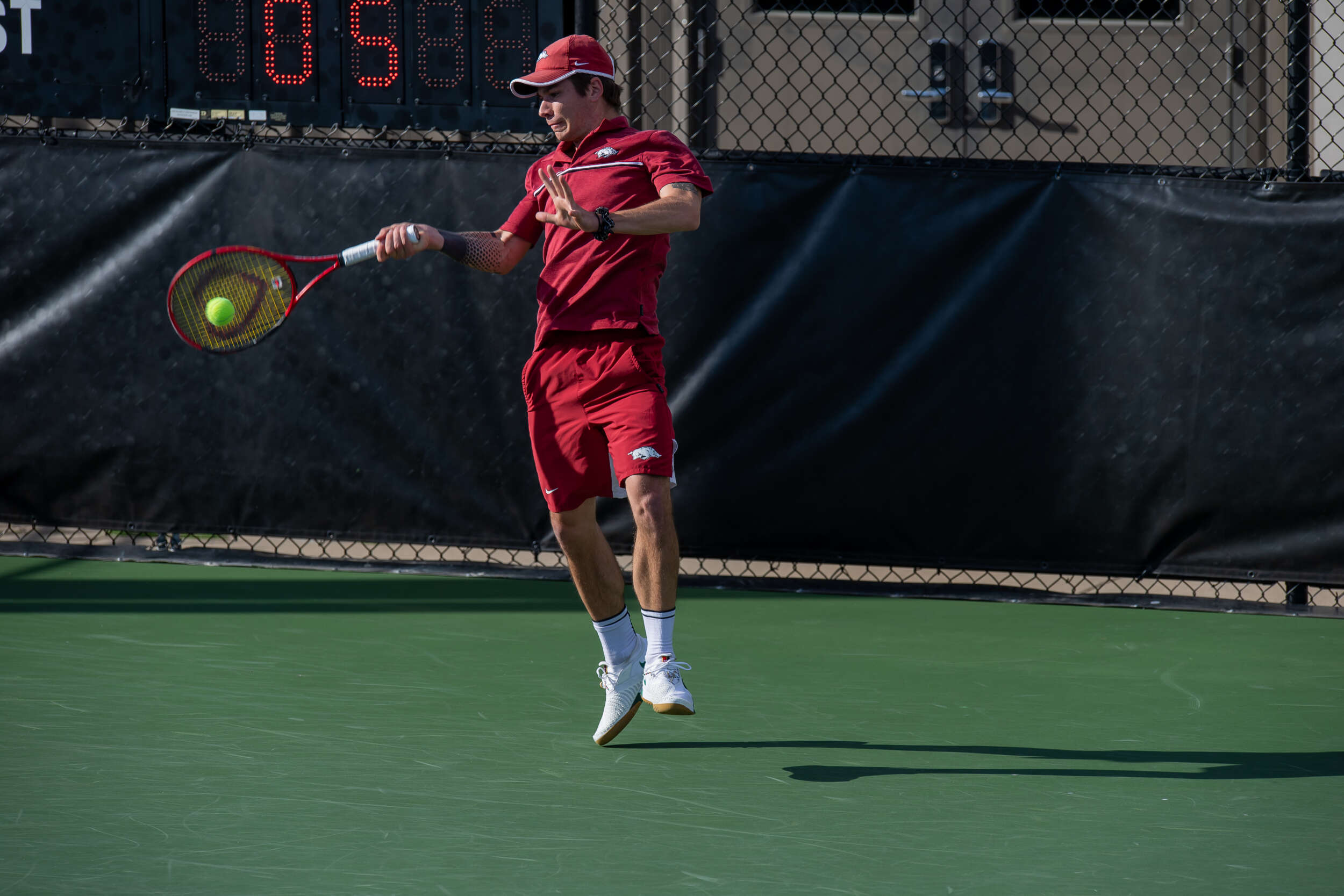 Arkansas Falls to No. 5 Tennessee on the Road, 6-1
KNOXVILLE, Tenn. – Razorback Men's Tennis (10-11, 1-7) suffered a setback Friday as the fifth-ranked Tennessee Volunteers topped the Hogs at home, 6-1. The match was Arkansas' sixth-straight against a ranked opponent, the last four coming against top 10 teams. 
"Tennessee was too good for us," Head Coach Andy Jackson said. "We are going to try to stay the course and finish the trip better at Alabama."
The doubles point featured three closely contested matches that resulted in Volunteer wins on courts one and two while court three was left unfinished. The Arkansas duo of Hunter Harrison and Jake Sweeney was up 5-3 on court three when Tennessee clinched the point.
Melvin Manuel continued his strong season for the Razorbacks, taking down Tennessee's Martim Prata in three sets on court five. Manuel is now 12-2 in singles play this season, including 9-1 in the fifth singles position. 
Razorback Nico Rousset played some of his best tennis of the season, taking the first set over No. 40 Emile Hudd, 7-5. After Hudd fought back to claim the second set, 6-3, the two went to a 10-point tiebreaker to decide the match. Hudd prevailed in the tiebreaker, 10-5, in the tight match.
Arkansas will stay on the road this weekend, facing the Alabama Crimson Tide in Tuscaloosa on Sunday. First serve is set for 1 p.m.