Renovated several times since its opening, Barnhill Arena officially closed its doors as one of the most feared basketball facilities in the country March 3, 1993. It was then re-configured into the largest volleyball-only arena in time for the inaugural season in 1994. Barnhill underwent a renovation of its playing surface to convert the then 19-year-old hardwood floor to a volleyball configuration. Prior to the 2020 season, the floor was re-sanded and re-branded, adding a new "State of Arkansas" graphic to center court.
In addition to the on-the-court renovation, the Razorback volleyball program was provided with a state-of-the-art locker room. The Barn underwent a second significant facelift prior to the 2002 season to also become the home of University of Arkansas gymnastics.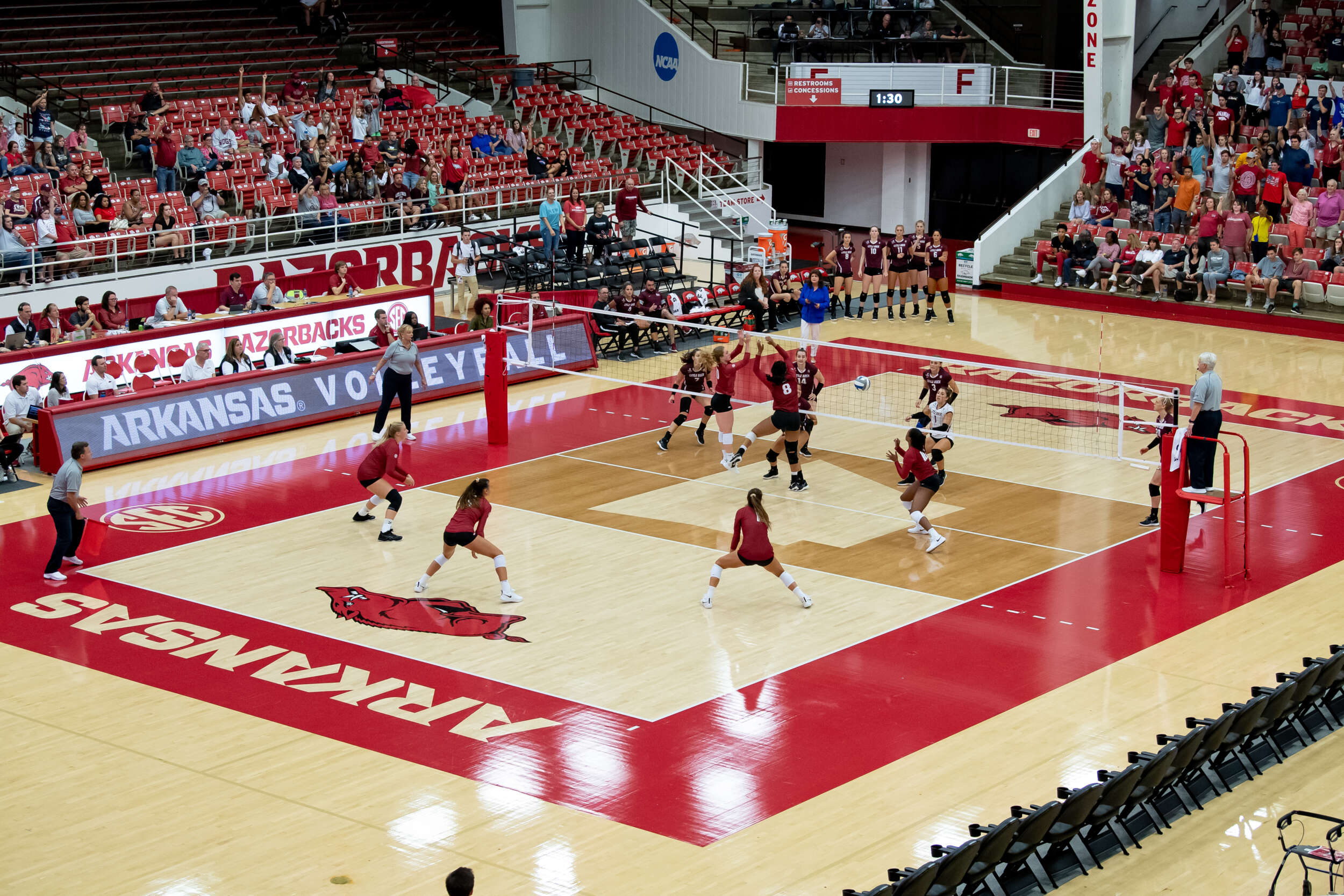 Barnhill Arena is also where you can find coaches' offices for volleyball and the volleyball team's newly updated locker rooms, complete with lounge area, individual lockers and nutritional center.
Arkansas gymnastics practices in the Bev Lewis Center for Women's Athletics. The BLC is also home to the Gymbacks' locker room and coaches' offices. The Razorbacks train and practice inside the BLC at the Huntley Gymnastics Training Facility.