Billingsley Tennis Center
One of the newer additions to Arkansas' athletic facilities was completed with the dedication of the George M. Billingsley Tennis Center on April 15, 2008.
The $2.8 million expansion and renovation gives the Razorback men's and women's tennis teams a complete facility combining the outdoor courts of the Billingsley Center with the indoor courts of the Dills Indoor Stadium.
The outdoor facility includes bleacher seating between the two sets of five courts. Fans can sit in the bleachers and watch matches on either side, or stand on top and view matches on both sides.
The renovation includes locker rooms, offices and an indoor club area attached to the Dills Indoor Stadium and connecting the indoor facility with the outdoor facility. The club area includes chair back seats on one side overlooking the Dills Indoor courts and chair back seats on the other overlooking the Billingsley Center outdoor courts.
Other additions include scoreboards for the individual courts and a larger scoreboard on the west end of the north set of outdoor courts which will display the scores from outdoor courts one through six.
Unlike many other programs across the country, Arkansas' tennis teams take advantage of facilities which give the Razorbacks an opportunity to play and practice 365 days a year, regardless of the weather.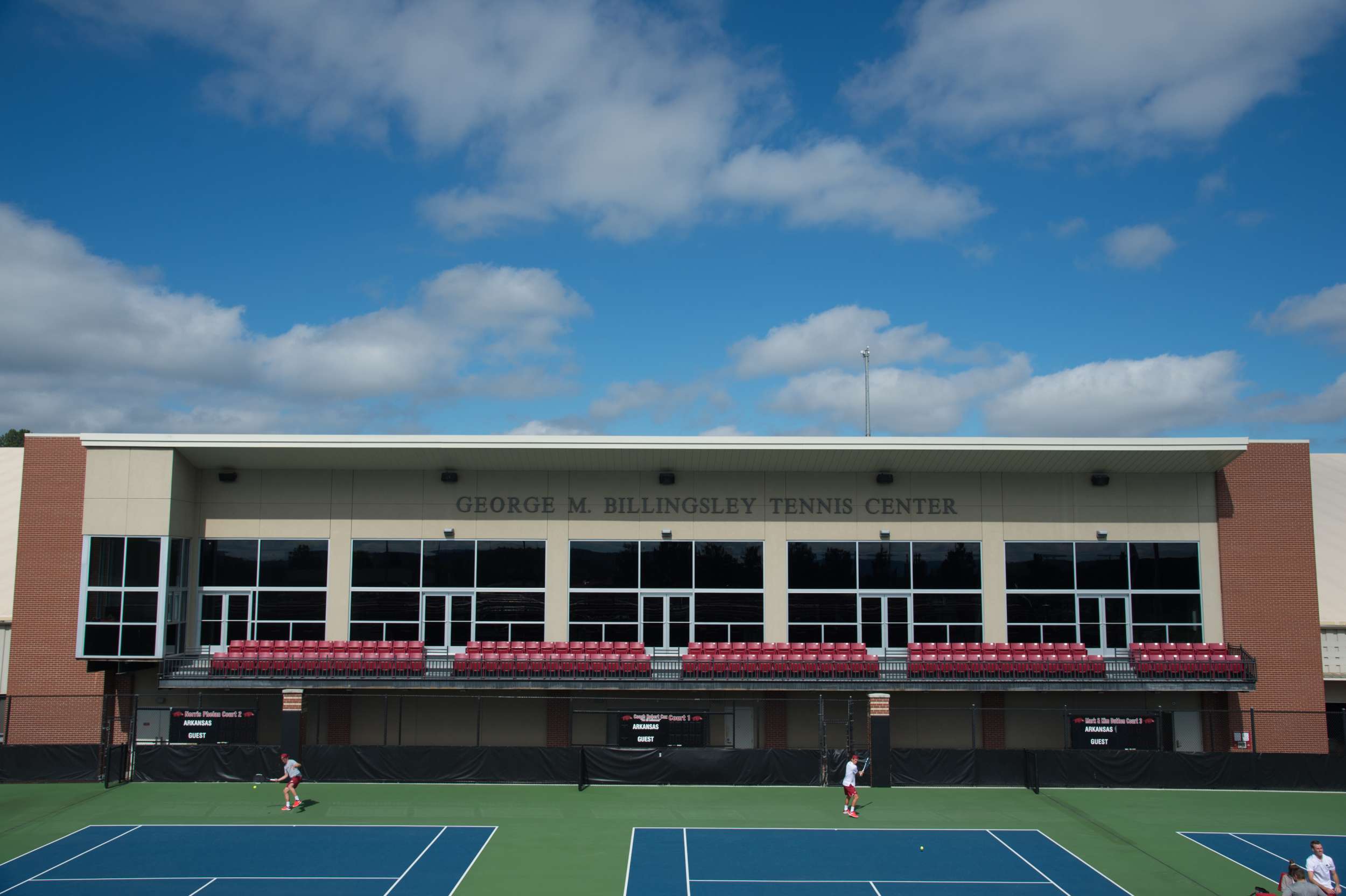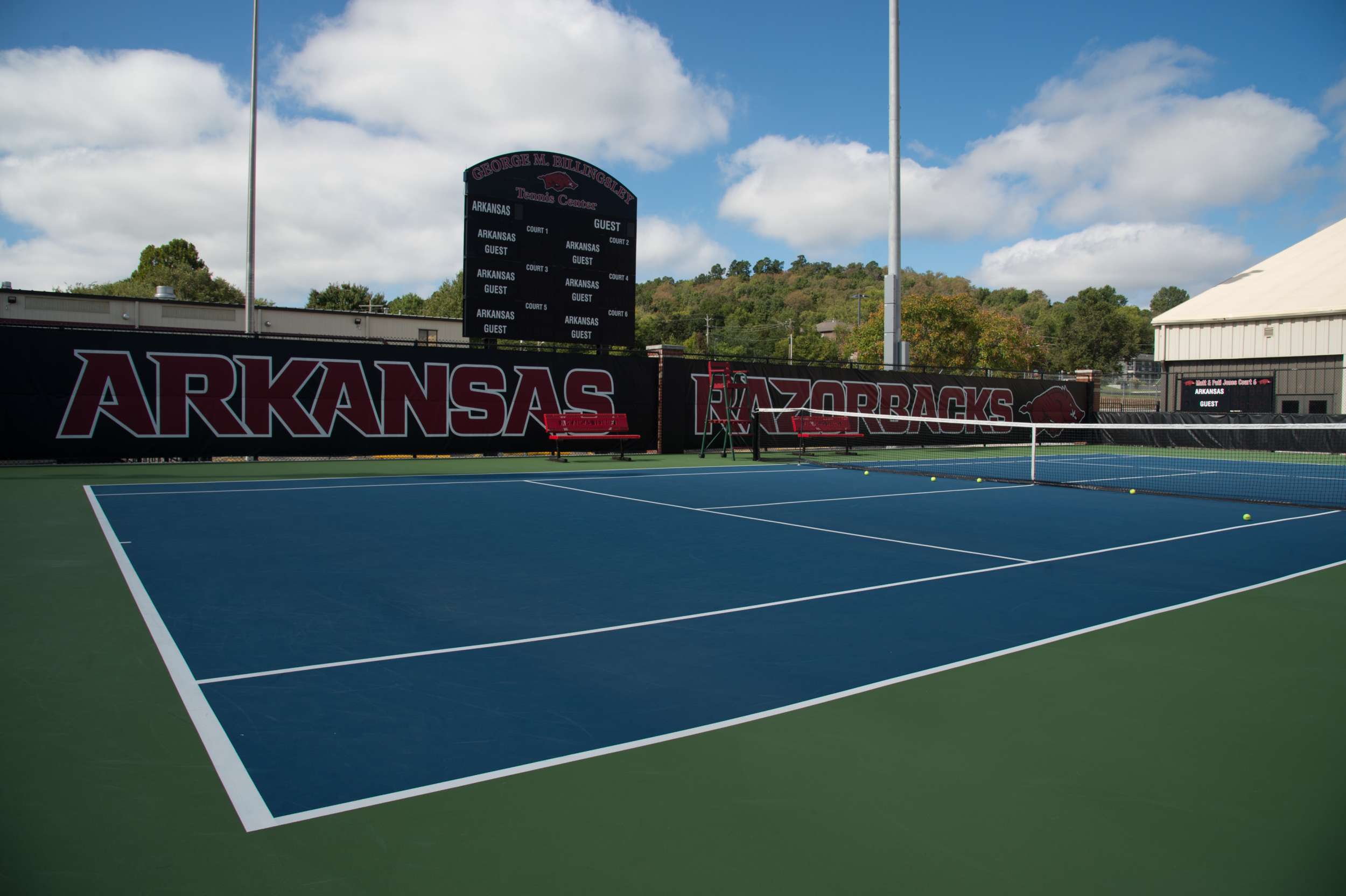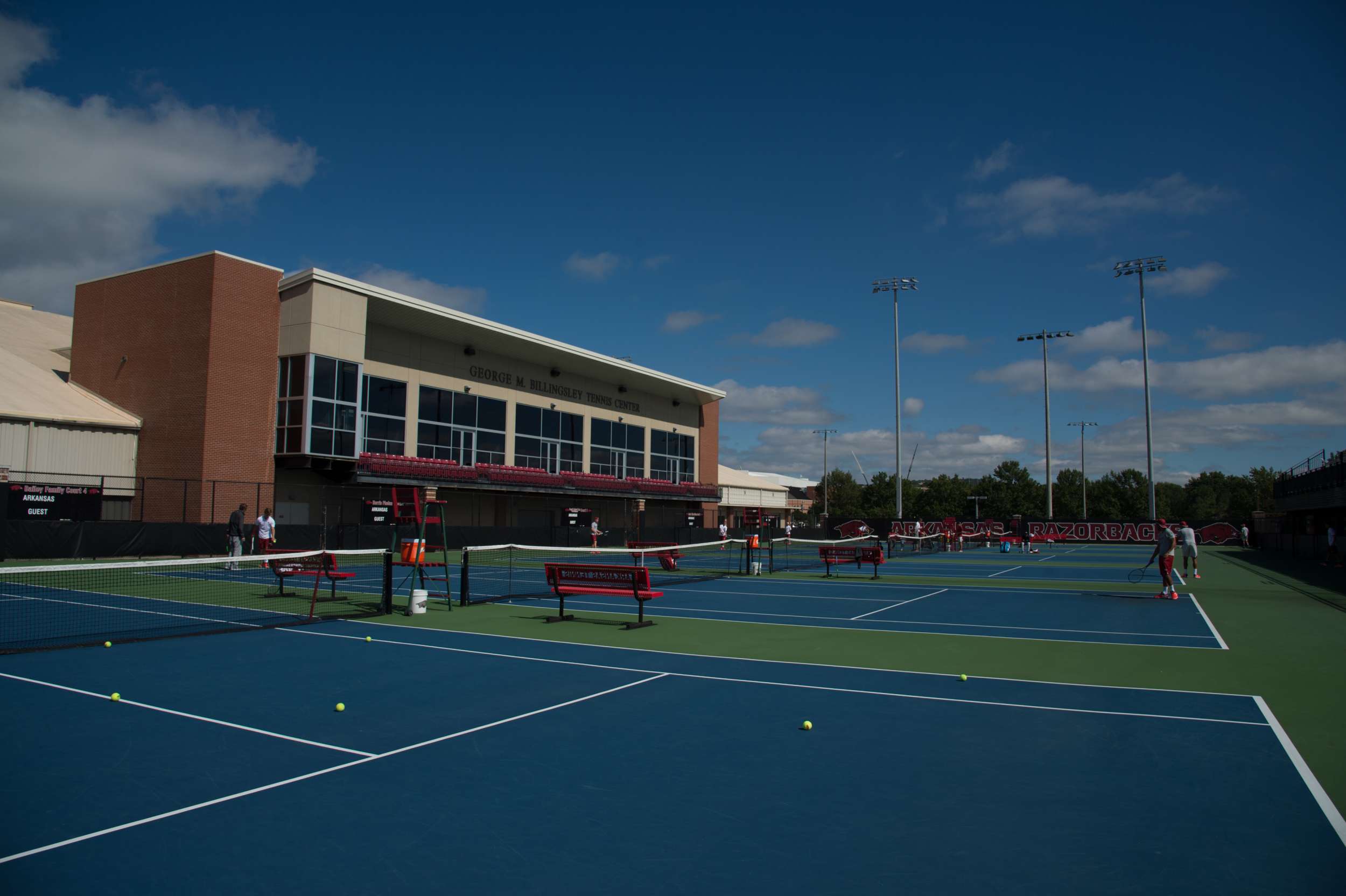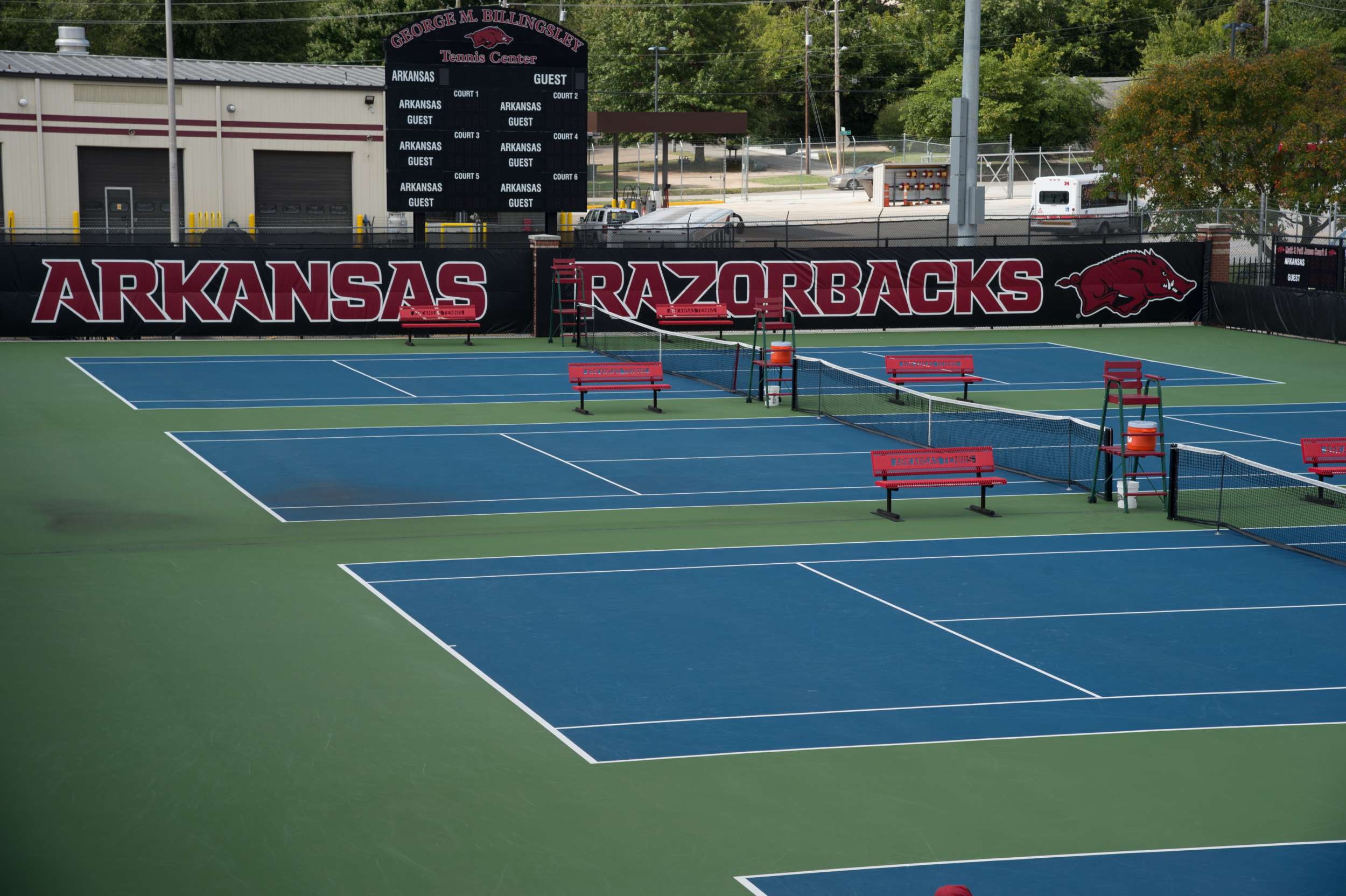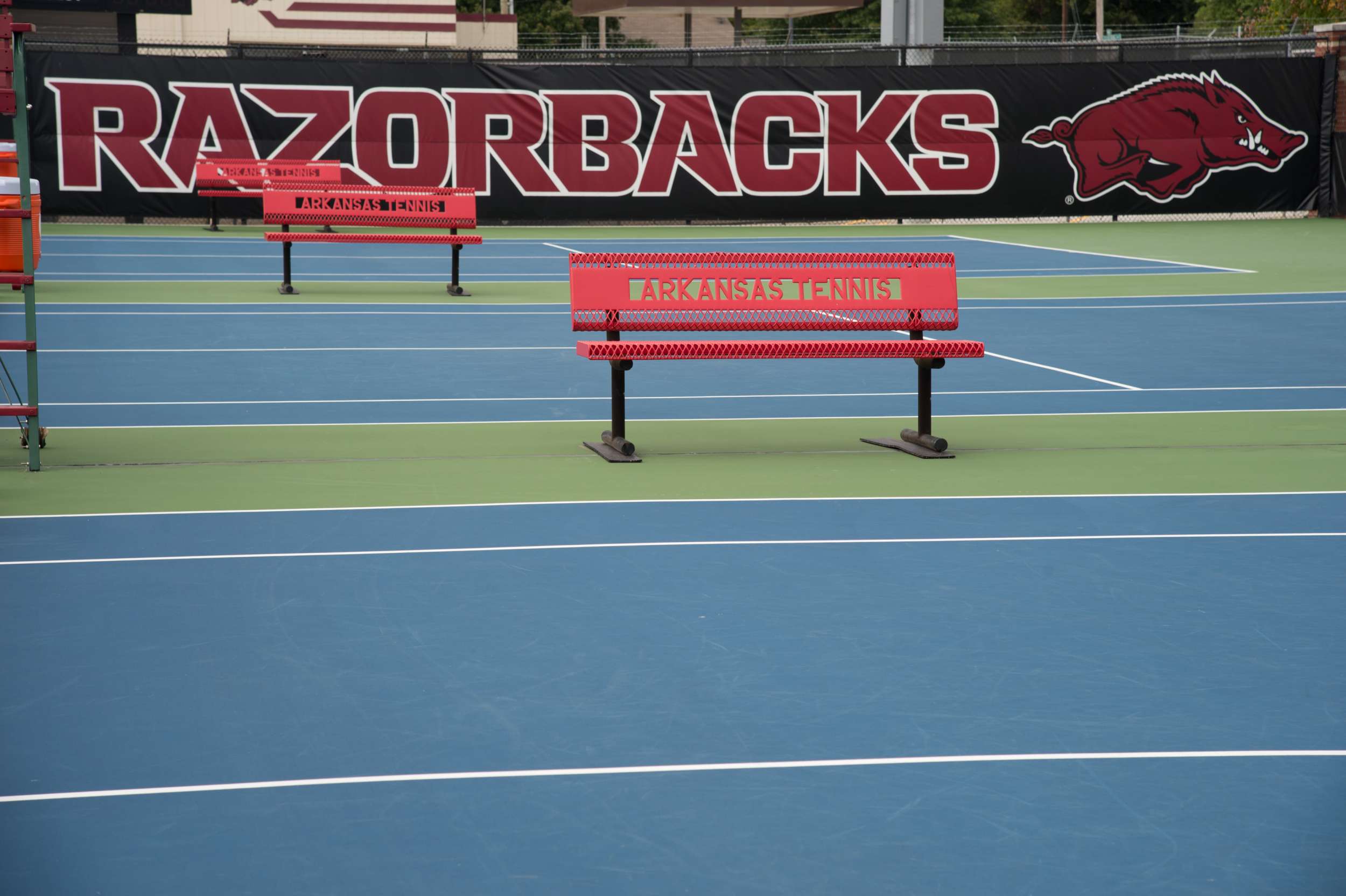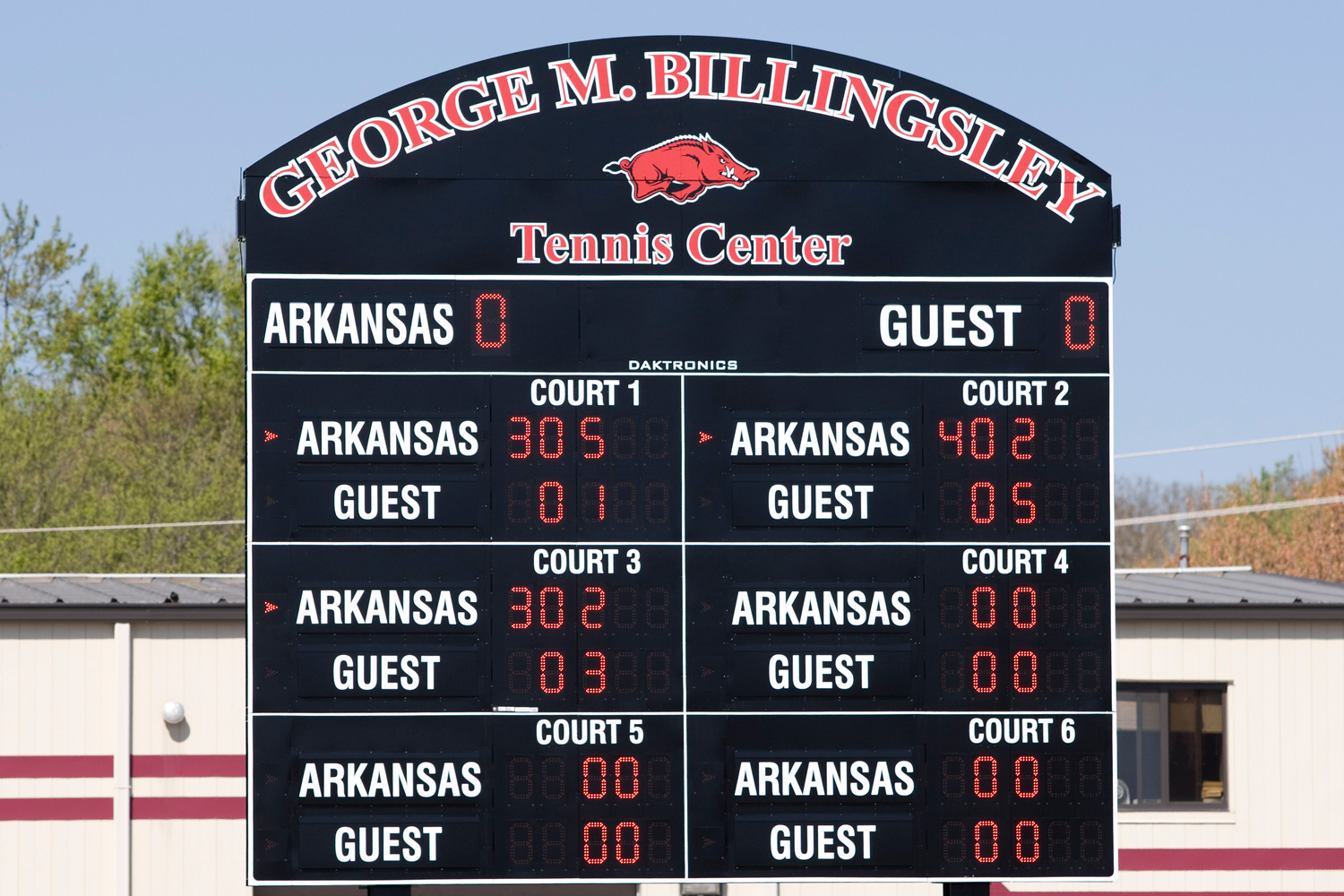 Indoor Facility