Behind the Lens: Razorbacks v. Crowder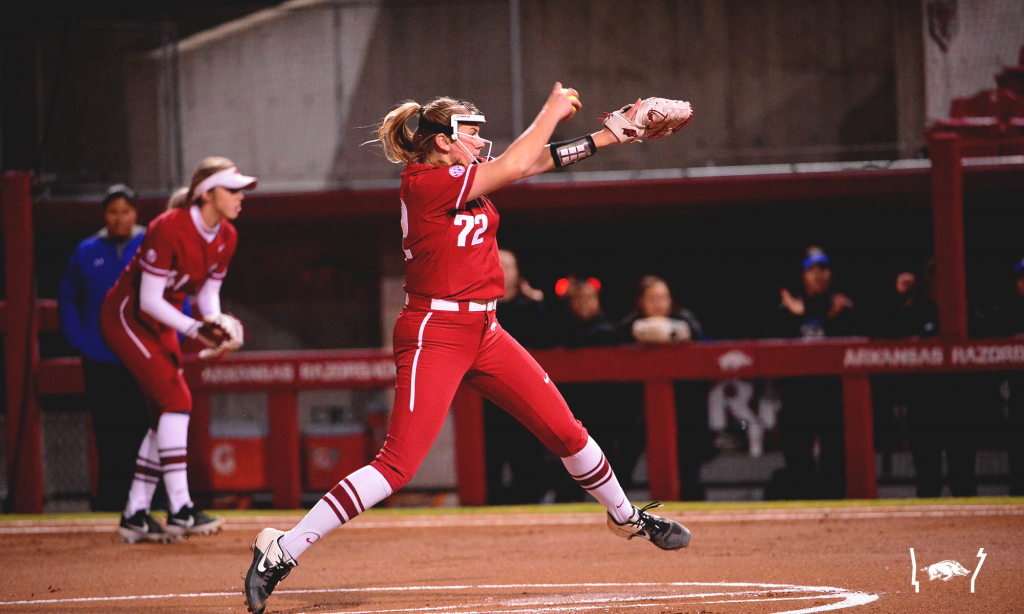 Freshman Jenna Bloom earned the start for Arkansas and through four innings of work, surrendered no hits and gave up only one walk. Bloom struck out nine consecutive batters to start the game and went on to strike out 11 of the 13 batters she faced. Crowder managed to put only one ball in play while Bloom was in the circle, an unassisted ground out to Danielle Gibson at first base.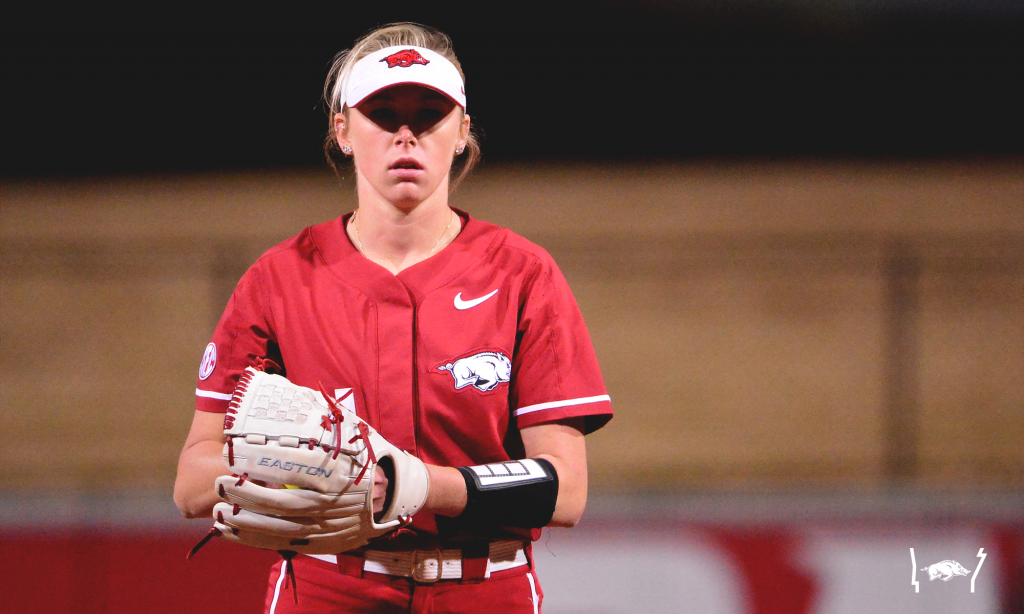 Senior Lauren Graves and freshman Rylin Hedgecock also saw time on the mound for Arkansas. Both Graves and Hedgecock pitched three innings and struck out four batters. Hedgecock closed out the game for the Razorbacks and entering in the top of the eighth, surrendered no hits and gave up no free bases on balls.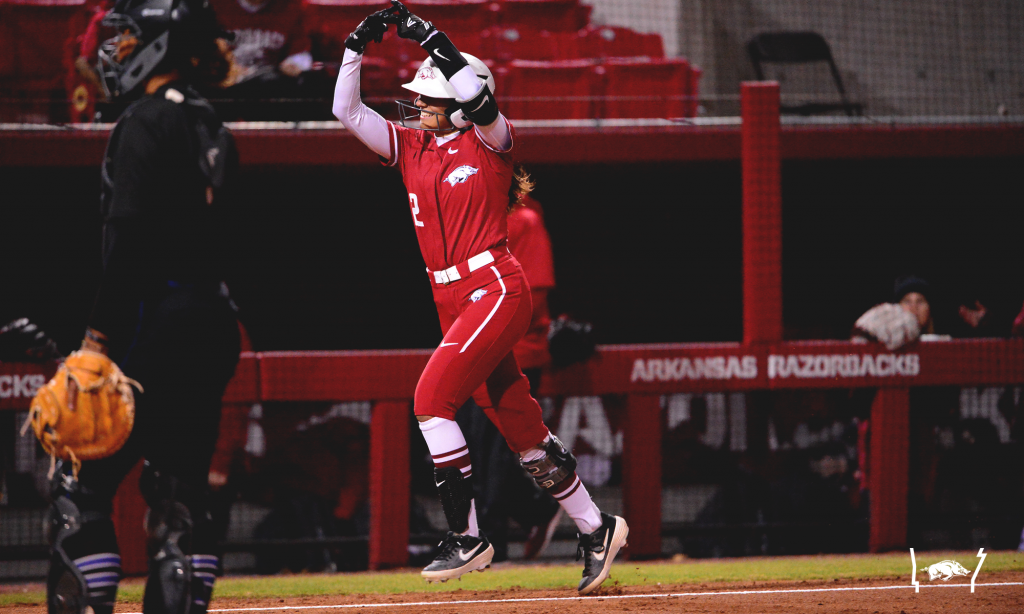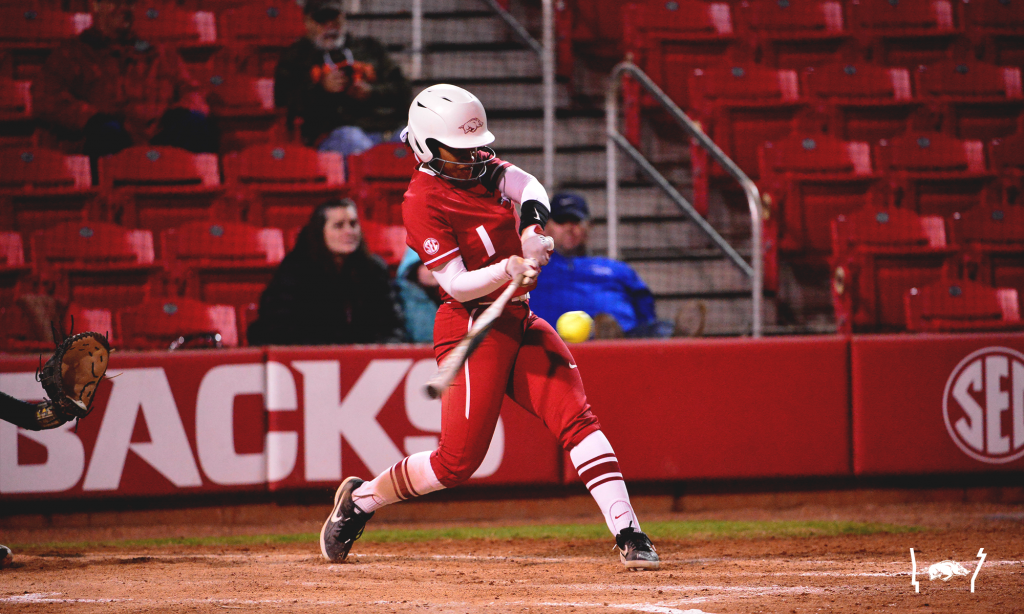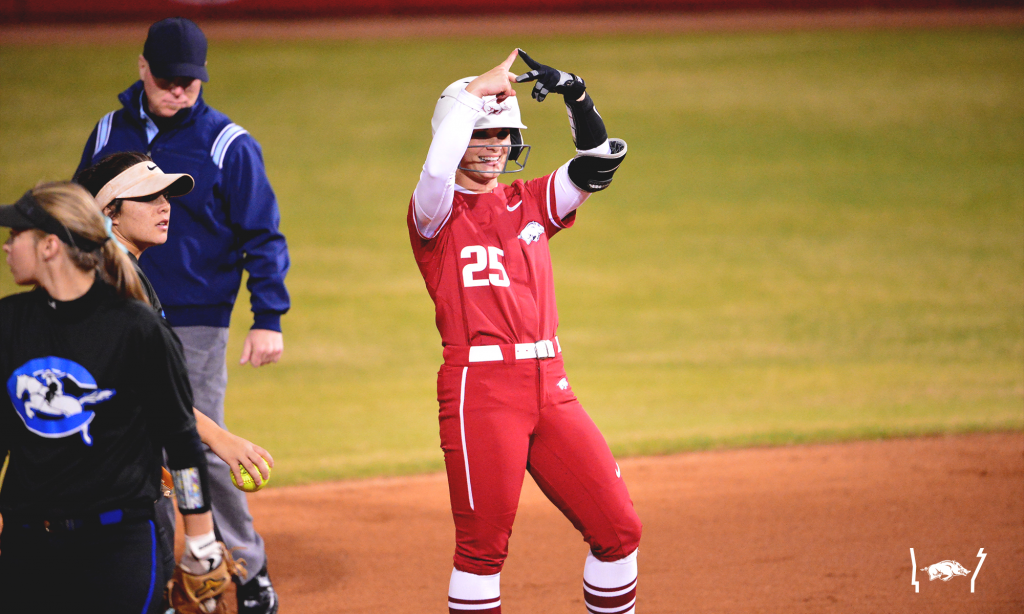 The Hogs saw no shortage of success at the plate either. Of their toal 19 hits, the Razorbacks recorded nine multi-base hits including four home runs from senior Ryan Jackson, junior Braxton Burnside and redshirt-freshman Valerie Ventura who went long in both the first and ninth inning.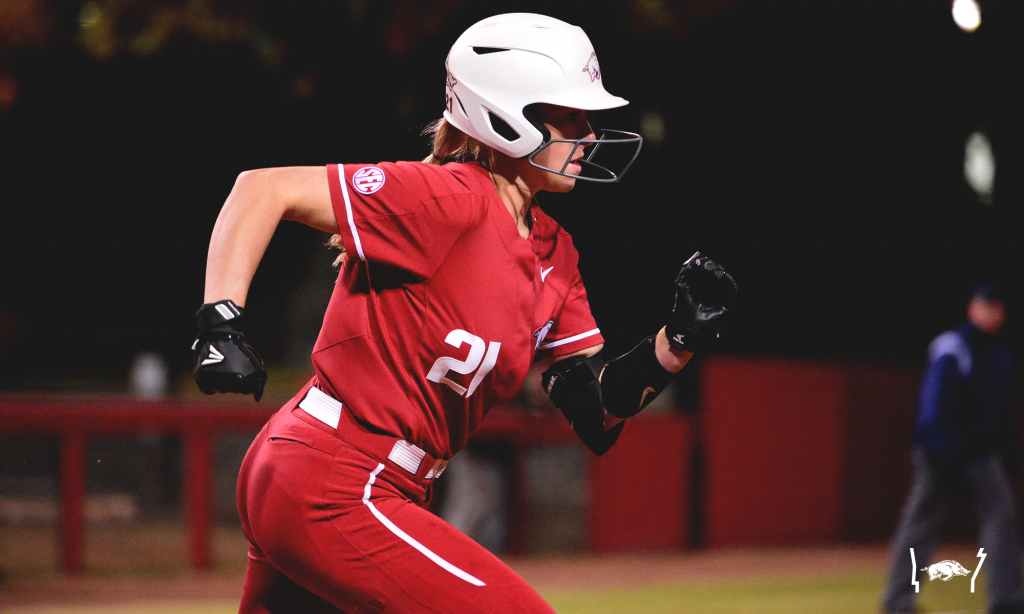 Hedgecock was one of six Razorbacks with multi-hit performances against Crowder. The freshman out of Valdosta, Georgia hit a double in the fifth and a single to right center in the eighth, she also scored one run and drove in another for the Hogs.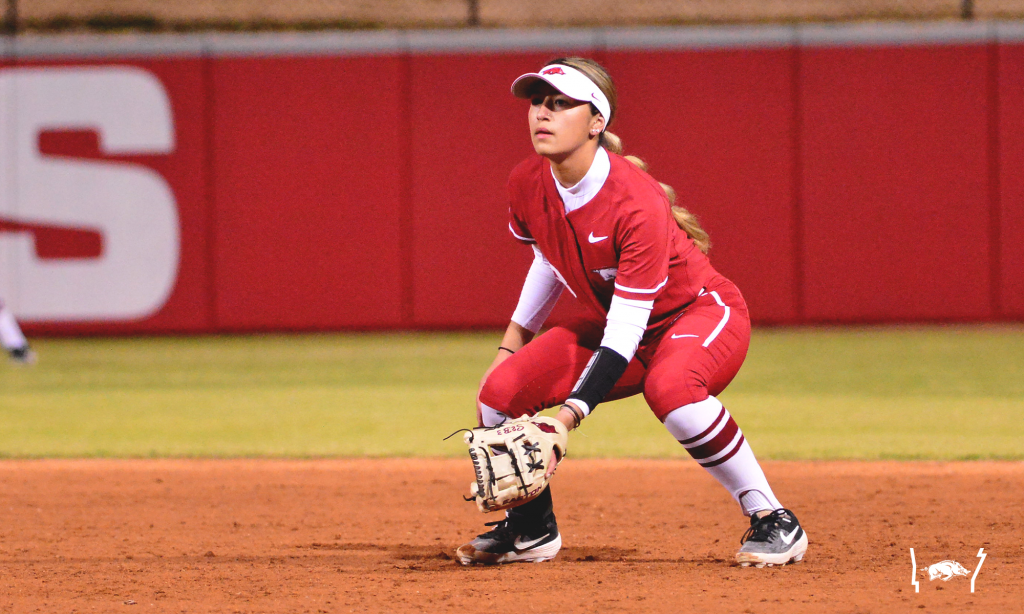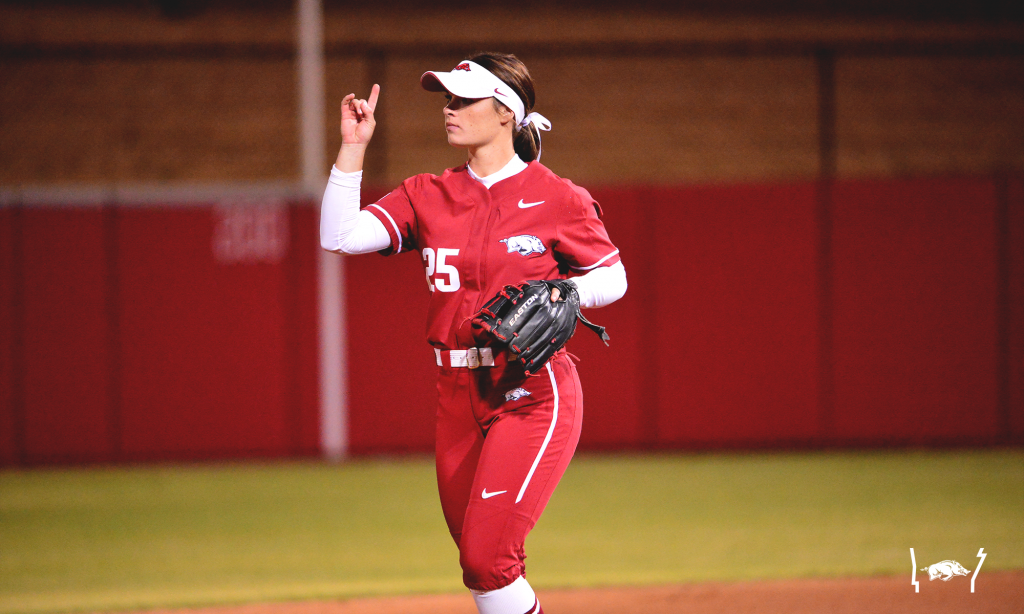 Arkansas' defense held strong against Crowder, as the battery recorded 19 of the 30 outs on the night. The Hogs in the field played clean as well and gave up no errors through 10 innings of play.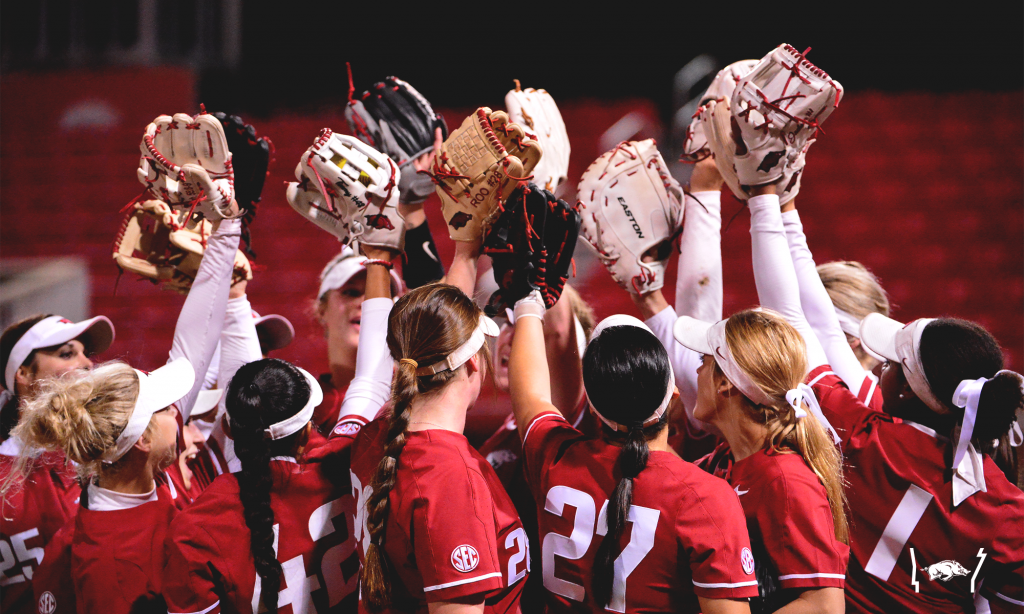 For all Razorback softball news and information, go to ArkansasRazorbacks.com and follow the Hogs on Twitter at @RazorbackSB, on Facebook at Razorback Softball and on Instagram at @Razorback_SB. Fans can also follow head coach Courtney Deifel on twitter at @CoachDeifel.