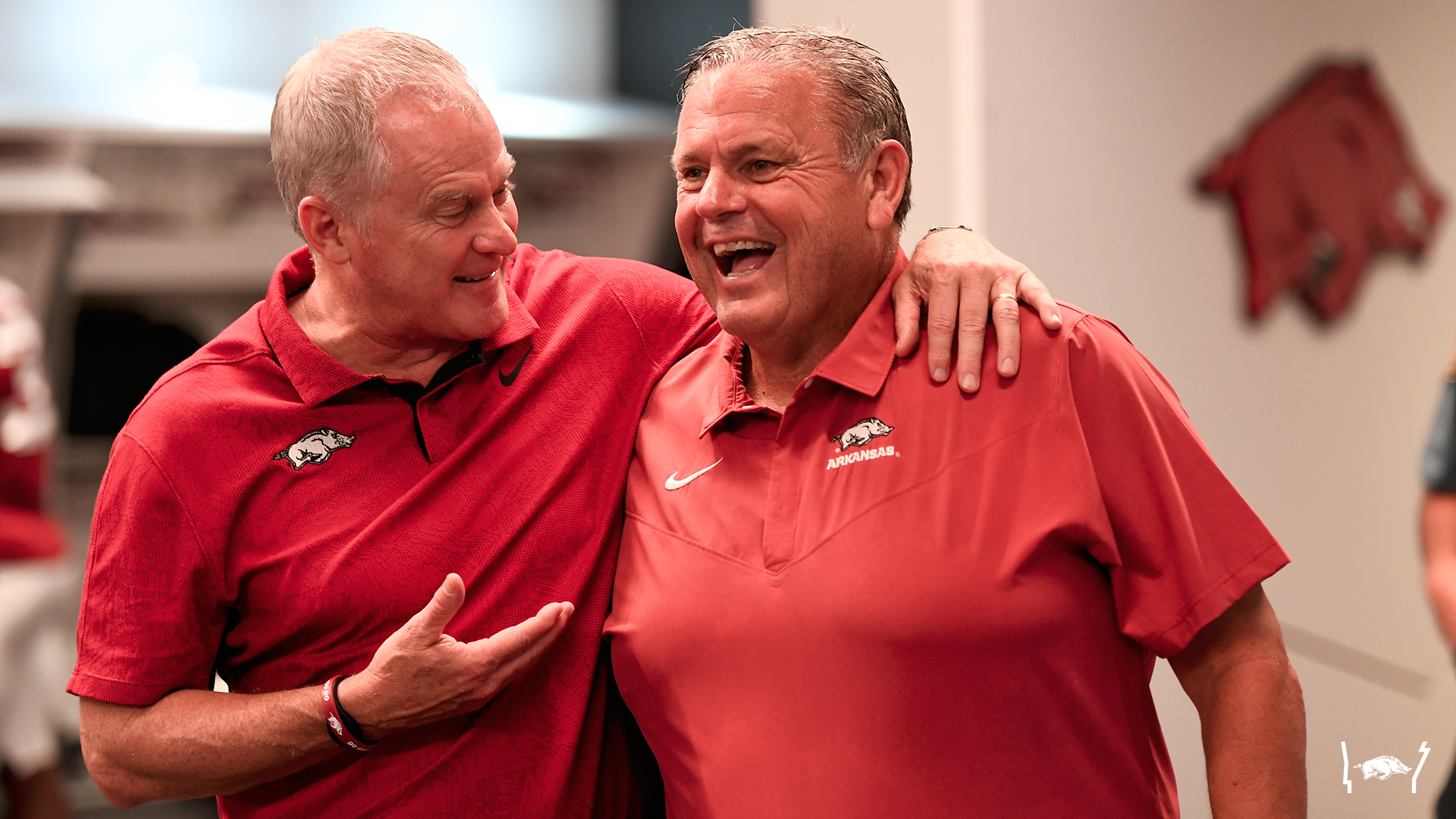 ESPN.com: How Sam Pittman and his fellow Arkansas coaches ushered in a historic athletic era
Written by ESPN Staff Writer Dave Wilson
In September 2021, Sam Pittman smiled as he sat at the table for his postgame interview after Arkansas beat Texas A&M in Arlington, Texas, ending a nine-year losing streak to the Aggies, their longtime SEC (and SWC) rivals.
Pittman took in the significance of the win, a momentous hurdle cleared in his rebuild of a Razorbacks football program that had won seven games and lost 27 in the previous three seasons, two 2-10 seasons under Chad Morris and one 3-7 season in Pittman's first year.
He pointed to the back of the room, to two men he said had inspired him.