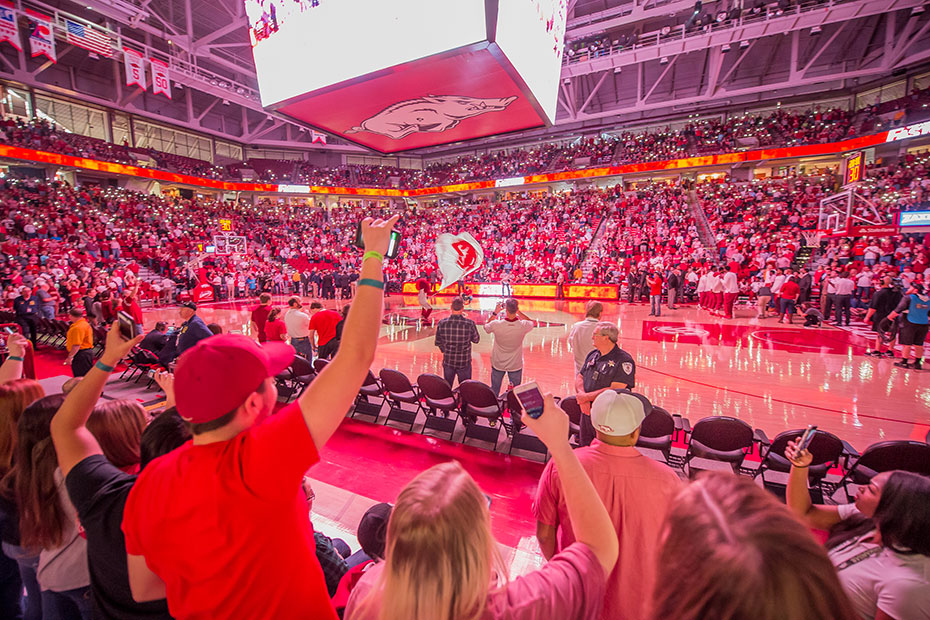 SEC Releases Men's Basketball TV Schedule for Razorbacks; Arkansas-Indiana Game to be on ESPN
Full SEC MBB Schedule Release and Composite Schedule: https://bit.ly/2NpFFpz
Arkansas 2018-19 Men's Basketball Schedule (HTML)
Arkansas 2018-19 Men's Basketball Schedule (PDF)
FAYETTEVILLE – The Southeastern Conference released its 2018-19 men's basketball television schedule. In addition to all conference games being televised, the Razorbacks will have games with Texas and Indiana on ESPN; the Big 12/SEC Challenge versus Texas Tech on ESPN2; and home contests versus Western Kentucky, Georgia Tech and Texas State on the SEC Network.
The ESPN match-up with Indiana, Arkansas' second game of the Hardwood Showcase, will have a 2:30 pm tip. The three non-conference games set to be broadcast on the SEC Network include Western Kentucky at 2:30 pm on Dec. 8, Georgia Tech at 8 pm on Dec. 19 and Texas State at 1 pm on Dec. 22.
Arkansas's lone true road game, at Colorado State on Dec. 5, will start at 9 pm (CT)/8 pm (MT) and be broadcast on CBS Sports Network.
The SEC is coming off a season that produced a record eight teams playing in the NCAA Tournament and the league held a 6-4 edge in the Big 12/SEC Challenge. This season should be just as promising as four teams have recruiting classes that ranked among the nation's top 25.
Arkansas played its part in boosting the league's resume. Last season, the Razorbacks reached the NCAA for the second straight year — the third time in the last four years — and played in the postseason for the fourth time in the last five years. The Razorbacks defeated Oklahoma State, 66-65, in the 2018 Big 12/SEC Challenge. The Razorbacks' incoming freshman class was ranked 25th in the nation by ESPN.com.