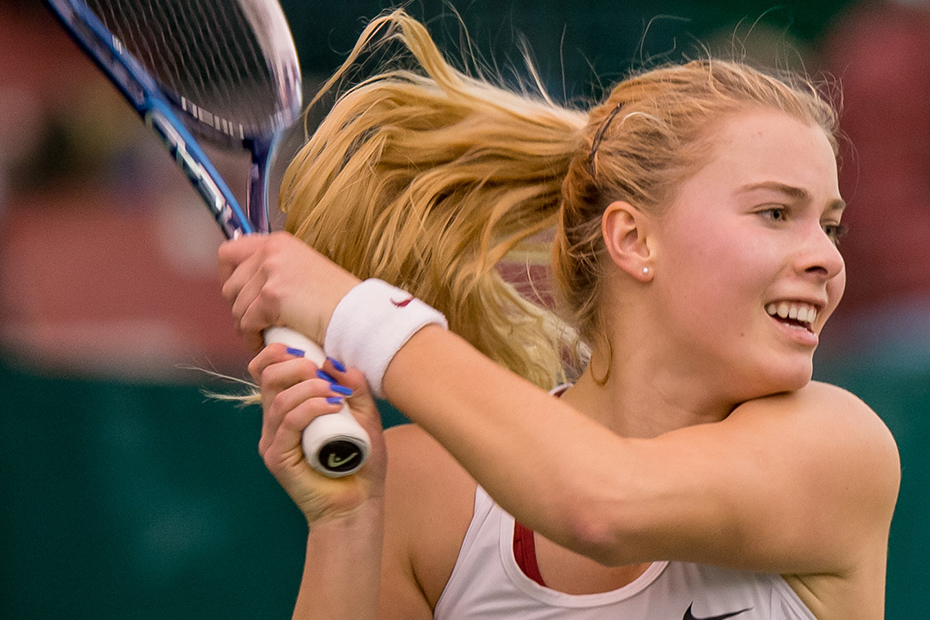 Arkansas-ORU Women's Tennis Match Cancelled
FAYETTEVILLE, Ark. – The Arkansas-Oral Roberts women's tennis match scheduled for Wednesday, March 25 at Bixby HS in Bixby, Okla. has been cancelled.
The Razorbacks and Golden Eagles will attempt to make up the match later this season, but a date has not been announced.
Arkansas (13-9, 2-5 SEC), the No. 46 ranked team in the country, will return to the court on Friday afternoon when they host No. 6 Georgia. First serve is set for 1:00 p.m. at the Billingsley Tennis Center.
For more information on Arkansas women's tennis, follow @RazorbackWTEN on Twitter.