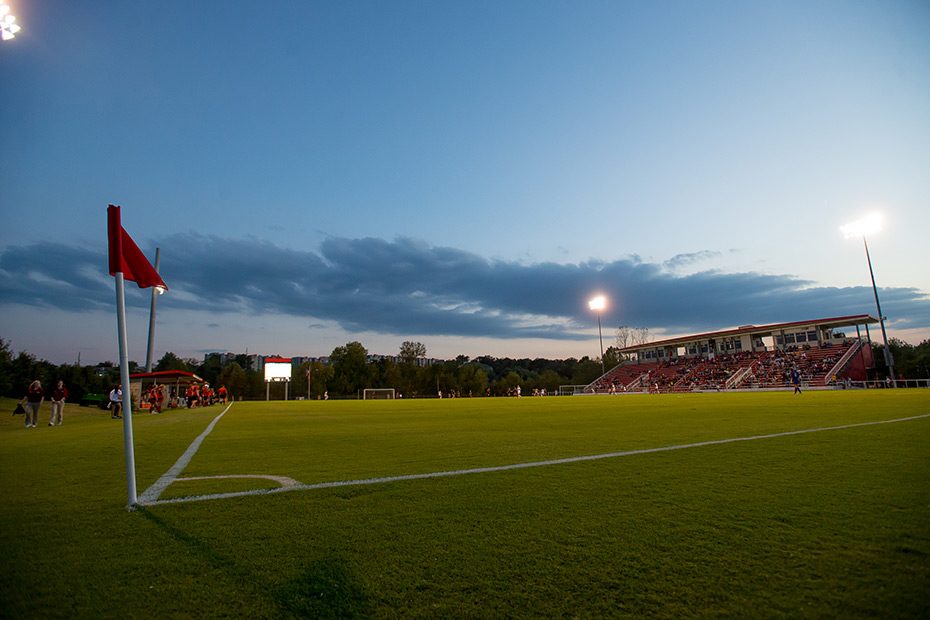 Chris Neal Returns To Alma Mater As Head Coach
FAYETTEVILLE, Ark. – Razorback assistant soccer coach Chris Neal is returning to his alma mater to become head soccer coach at UNC Wilmington.
Neal, who joined Colby Hale's staff at the University of Arkansas in January, is getting an opportunity to move back into a head coaching role at a place he calls home.
"I'm grateful to be the new head coach at a place I know and love," Neal said. "To be able to help lead the soccer program at my alma mater is a once in a lifetime opportunity. I'm appreciative of Coach Hale's support in allowing me to pursue this advancement of my coaching career, even while heading into the 2018 season. I have enjoyed the time I have spent at Arkansas and am confident the Razorback program will continue to have great success under coach Colby Hale."
Neal came to Arkansas in January from Elon University where he spent the previous 10 years as the head coach for the Phoenix women's soccer team.
Neal finished his 10-year career as the winningest head coach in Elon women's soccer program history with a 90-76-31 mark. Neal was also instrumental in Elon's transition from the Southern Conference to the Colonial Athletic Association in 2014. In 2012, Neal was named the SoCon Coach of the Year and led the team to its first-ever Southern Conference semifinals and championship games in 2013.
"Chris has been afforded a tremendous opportunity to be the head coach at his alma mater," Arkansas head soccer coach Colby Hale said. "While we were looking forward to having him as part of our program for the upcoming season, this is a great fit for Chris and for UNC Wilmington. We are appreciative for what he has done for the Razorbacks in his time in Fayetteville and wish him all the best."
For more information on Razorback Soccer, follow @RazorbackSoccer on Twitter.