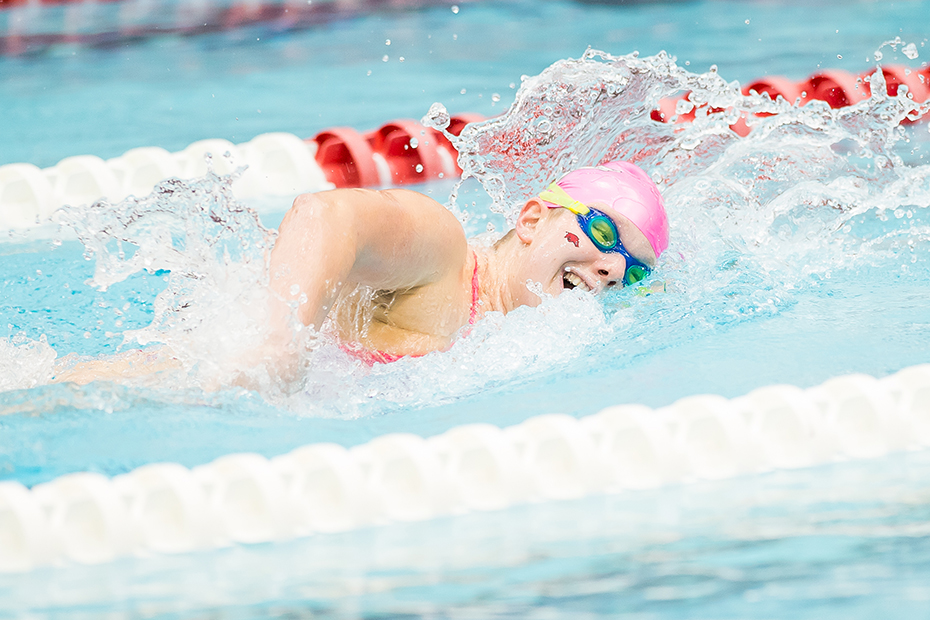 Four Razorbacks Prepped For NCAA Championships
Championship Info | Live Results

COLUMBUS, Ohio — The Arkansas swimming and diving team is sending four Razorbacks to Columbus, Ohio, this week for the 2018 NCAA Division I Women's Swimming and Diving Championships at the McCorkle Aquatic Pavilion on the campus of the Ohio State University.
It marks the first time in school history Arkansas qualified three female divers for the NCAA Championships, as senior Nicole Gillis and freshmen Brooke Schultz and Maha Amer will each be in Columbus. Schultz will be competing in the one-meter and three-meter springboards, while Amer qualified for the three-meter and Gillis qualified for the platform.
Also competing in Columbus is freshman swimmer Peyton Palsha. The distance swimmer qualified for the championships in the 1650 freestyle but will also compete in the 500 freestyle.
"We are excited to be at the fastest and most competitive meet in the world," said head coach Neil Harper. "We have four Razorbacks here representing our team and three are freshmen. The team has had a successful year so far and having these ladies here with the opportunity to get our program a final national ranking is our goal."
Action from Columbus begins Wednesday with the 800 freestyle relay, but the Razorbacks will not jump into the pool until Thursday, when Palsha competes in the 500 free.
SCHEDULE OF EVENTS
Thursday, March 15
500 Freestyle – 9 a.m. CT
One-Meter Trials – 11:30 p.m. CT
Finals – 5 p.m. CT
Friday, March 16
Three-Meter Trials – 10:30 p.m. CT
Finals – 4 p.m. CT
Saturday, March 17
Platform Trials – 11:15 p.m. CT
1650 Free Early Heats – 2:45 p.m. CT
1650 Free – 5 p.m. CT
Finals – 5 p.m. CT
For more information on Arkansas Swimming and Diving, follow @RazorbackSD on Twitter.