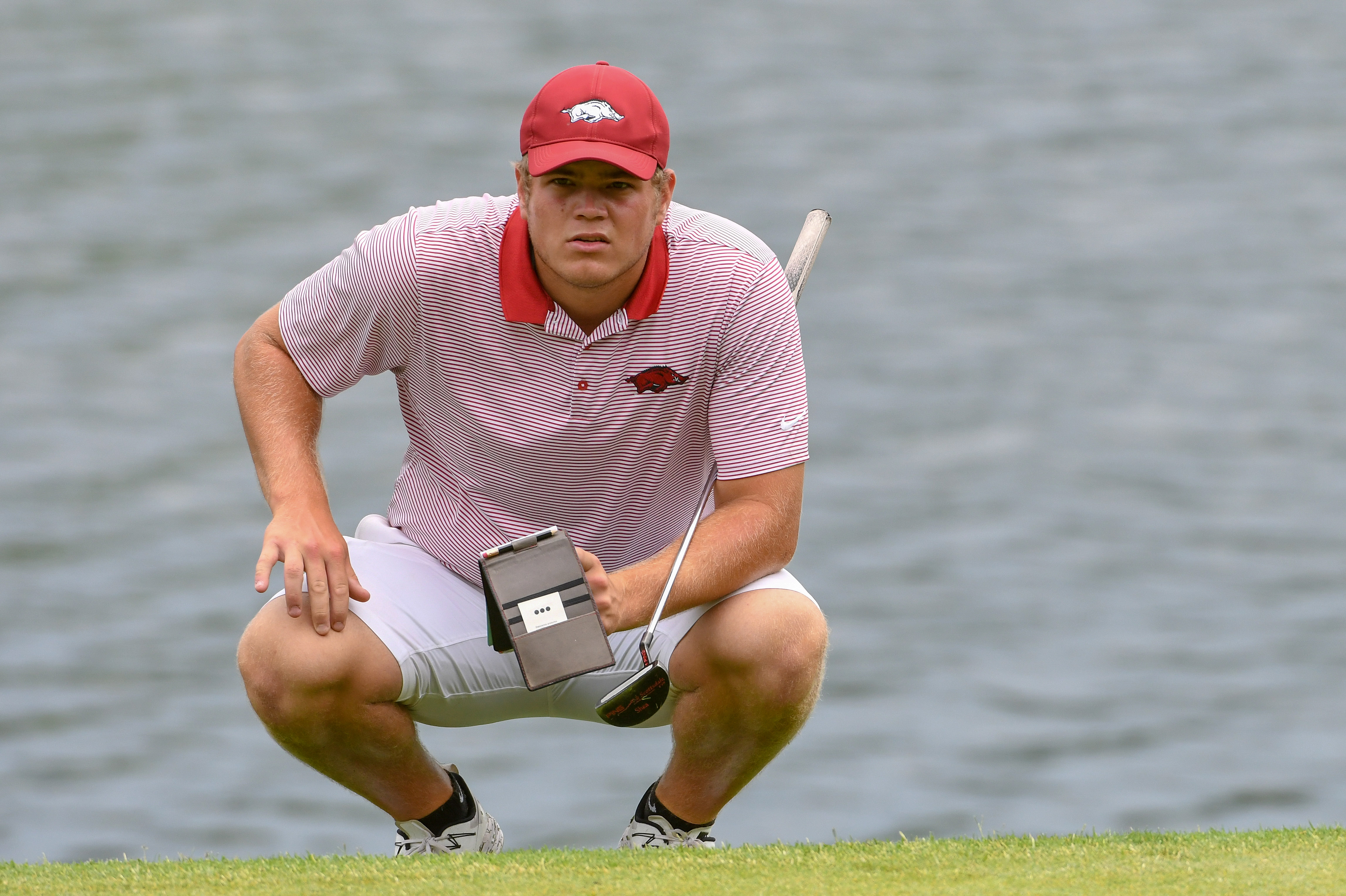 Mason Overstreet to Compete in the 118th U.S. Amateur
U.S. Amateur Official Website: https://www.pebblebeach.com/events/2018-us-amateur/
FAYETTEVILE – Mason Overstreet, who will start his junior season with the Razorbacks later this month, has qualified for the 2018 U.S. Amateur, which is set to be played August 13-19 in Pebble Beach, Calif., at the historic Spyglass Hill Golf Course and the Pebble Beach Golf Links.
Overstreet (Kingfisher, Okla.), up four spots in the most recent World Amateur Golf Rankings to 102, will tee off on #10 at Pebble Beach at 1:22 pm (CT) on Monday (Au. 13) along with Jackson Van Paris and Logan Lockwood. Over 7,400 golfers attempted to qualify this year with 312 advancing to the Championship, including 43 of the world's top 50 ranked amateurs.
The format includes two rounds of stroke play (Aug. 13-14) with the top 64 advancing to the match play portion. The champion will be crowned Sunday (Aug. 19).
Overstreet, the 2017 NCAA runner-up, posted an impressive 71.52 scoring average for the 2017-18 season, including 11 rounds in the 60's.
Overstreet will return to Pebble Beach Aug. 31-Sept. 2 as the Razorbacks open the 2018-19 campaign at the annual Carmel Cup.