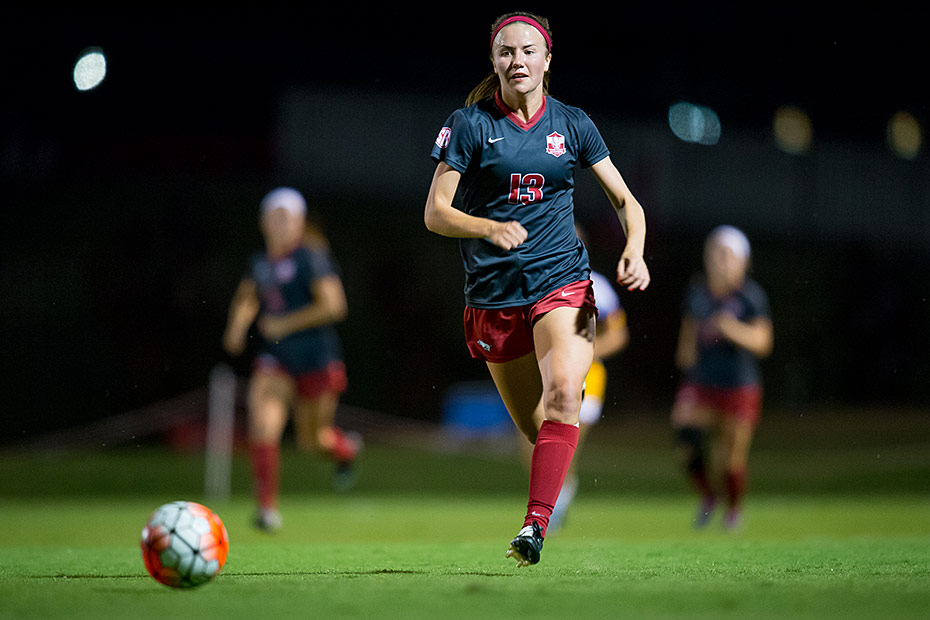 Razorbacks Visit Little Rock Against Demons
FAYETTEVILLE, Ark. — More than halfway through its spring exhibition schedule, the Arkansas soccer team (2-0-1) will play a match Saturday in Little Rock against the Northwestern State Demons.
Last week, the Razorbacks played at home for the first time since the conclusion of the 2015-16 season and treated fans with a 2-1 win over Oral Roberts.
Senior midfielders Rachel Riggs and Claire Kelley scored in the 40th and 54th minutes of the game to seal the win over the Golden Eagles.
Three games into a five-game exhibition slate, Kelley leads the team with two goals and an assist.
Kickoff at Burns Park in Little Rock is set for 3 p.m. CDT. The game is free and open to the public.
The Razorbacks wrap up their spring season by traveling to Lawrence, Kansas on April 30 to face the Kansas Jayhawks at Rock Chalk Park.
2016 Razorback Soccer Spring Schedule
Date
Opponent
Location
Time
Result
April 2
Illinois
St. Louis (Lou Fusz Soccer Complex)
1:30 p.m.
W, 1-0
April 9
Oklahoma
Tulsa, Okla. (Case Soccer Complex at Oral Roberts University)
4:00 p.m.
D, 0-0
April 16
Oral Roberts
Fayetteville, Ark. (Razorback Field)
5:00 p.m.
W, 2-1
April 23
Northwestern State
Little Rock, Ark. (Burns Park)
3:00 p.m.
W, 6-0
April 30
Kansas
Lawrence, Kan. (Rock Chalk Park)
3:00 p.m.
L, 2-0
For more information on Razorback Soccer, follow @RazorbackSoccer on Twitter, Instagram and Facebook.