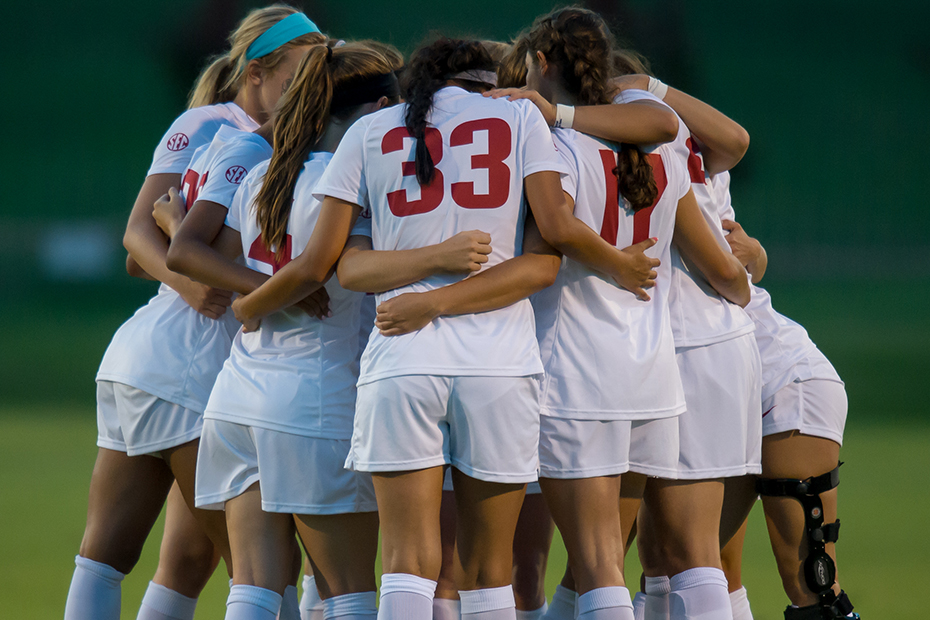 @RazorbackSoccer To Host Nebraska Omaha On Saturday Afternoon
FAYETTEVILLE, Ark. – The University of Arkansas soccer team will host Nebraska Omaha in its lone home contest of the spring slate on Saturday (April 18) afternoon. The match is scheduled to kick-off at 12:00 p.m. at Razorback Field.
Saturday afternoon's contest marks the sixth spring game for the Razorbacks, who defeated Butler Community College (7-0) and Oral Roberts (2-0) in Tulsa, Okla., North Texas (1-0) and Tyler Junior College (2-0) in Denton, Texas and Missouri State (1-0) in Springfield, Mo. earlier this spring.
Omaha finished the 2014 season with a 5-12-2 overall record and went 3-3-2 in Summit League play. The Mavericks return three players that received Summit League awards last year. Omaha defender Hannah Wampler was named the Summit League Defensive Player of the Year. Joining Wampler in all-conference honors was forward Chelsi Rohloff and midfielder Lydia Holtmann. Rohloff earned first-team all-Summit League accolades, while Holtmann was placed on the all-Freshman Team.
For more information on Razorback Soccer follow @RazorbackSoccer on Twitter.
2015 @RazorbackSoccer Spring Schedule
MARCH
7 (Sat) – Butler Community College (Tulsa, Okla. | 11:00 AM) – W, 7-0
7 (Sat) – Oral Roberts (Tulsa, Okla. | 12:30 PM) – W, 2-0
APRIL
4 (Sat) – North Texas (Denton, Texas | 11:30 a.m.) – W, 1-0
4 (Sat) – Tyler Junior College (Denton, Texas | 1:00 p.m.) – W, 2-0
10 (Fri) – Missouri State (Springfield, Mo. | 7:00 p.m.) – W, 1-0
18 (Sat) – Nebraska Omaha (Fayetteville, Ark. | 12:00 p.m.)
26 (Sun) – Iowa (St Louis, Mo. | 3:00 p.m.)