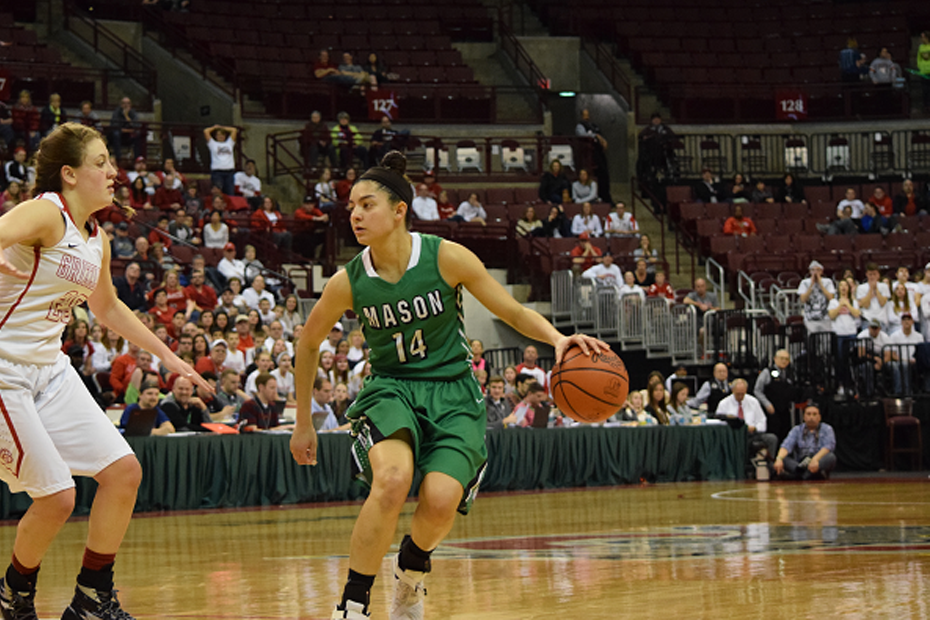 Signee Update | Mason Finishes As State Runner-Up
FAYETTEVILLE, Ark. – Future University of Arkansas guard Jailyn Mason wrapped up her senior season leading the William Mason (HS) Comets to a Division I State Tournament runner-up finish in early March.
The Mason, Ohio, native, scored 10 points in her final game and helped the Comets make a run late in the contest against the Wadsworth Grizzlies, but it wasn't enough as they fell, 60-51.
With the loss, the Comets finished the year 26-2 and as the state runner-up. Mason is one of five graduating seniors on her high school team.
Mason signed with Arkansas in November as one of five newcomers on the Razorbacks' roster.
Honors and Awards
»Division I State Tournament Runner-Up
»Ranked fifth in the AP Division I statewide poll
»26 wins tied record for second most in a season (26-3/14-2)
»Second in the Greater Miami Conference
»2016 Sectional, District and Regional Champions
»All-League first-team
»Defensive Player of the Year
»All-District 15
»All-Southwest District second-team
»All-State Honorable Mention
»Participated in the District 15 Ohio All-Star game
»Participated in the Kentucky/Ohio All-Star game
»School record for assists in 2015-16