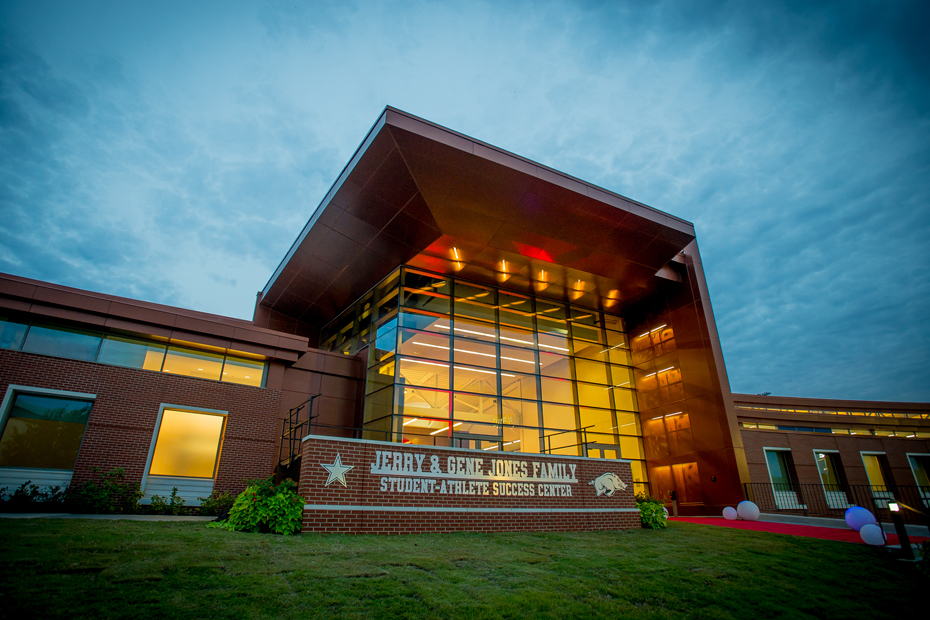 Three Student-Athletes Honored For Achievements
FAYETTEVILLE, Ark. – Three graduating Razorback student-athletes representing the women's tennis, soccer, and men's track and field teams have been awarded the University of Arkansas' 2nd Tier of Arkansas Alumni Senior Awards – Razorback Classics, it was announced Tuesday.
Flavia Araujo, Teni Butler and Andrew Pisechko have been inducted into the selective, three-tier senior awards program held by the Arkansas Alumni Association. The second tier of the award is the Razorback Classics.
Originally a beauty contest called the Razorback Belles, the Razorback Classics award dates back to 1916. The Arkansas Yearbook Staff transformed the award in 1994 to recognize outstanding student achievement. Working with the Yearbook staff in the fall of 2013, the Arkansas Alumni Association expanded their student awards program by reestablishing the Razorback Classics.
In honor of 1910 – the year the Razorback became the University of Arkansas mascot – 10 male and 10 female awardees are selected from each graduating class. Only students who have been selected as Seniors of Significance are eligible to apply for the Razorback Classics award.
FLAVIA ARAUJO FACTS
Hometown: Sao Paulo, Brazil
College: Sam M. Walton College of Business
Major: Management
Leadership and campus highlights:
President, Student-Athlete Advisory Committee (SAAC)
Founder, Brazilian Students Organization (BRSO)
Student Ambassador, Sam M. Walton College of Business
All-Academic Scholar-Athlete Honors, Intercollegiate Tennis Association (ITA)
Spirit of the Razorback Red Tie Honoree, Razorback Foundation
SEC Community Service Team, Southeastern Conference
First University of Arkansas student to intern at Nike, Inc. headquarters
Varsity Letter Winner, women's tennis team
TENI BUTLER FACTS
Hometown: Signal Mountain, Tennessee
College: College of Engineering, Honors College
Major: Chemical engineering
Leadership and campus highlights:
2016 Female Scholar-Athlete of the Year
2015 SEC Soccer Community Service Team
Student-Athlete Advisory Committee Women's Soccer representative
American Institute of Chemical Engineers (AlChE) Social Chair
Razorback Leadership Academy
Dean's and Chancellor's lists, University of Arkansas
International experience: Spain, Iceland
ANDREW PISECHKO FACTS
Hometown: Webb City, Missouri
College: Sam M. Walton College of Business, Honors College
Major: Accounting
Leadership and campus highlights:
Razorback Male Scholar-Athlete of the Year
Athletic and Academic All-American Honors
Honors College Student Advisory Council, founding member
Member, Beta Gamma Sigma
Dean's and Chancellor's lists (all terms), University of Arkansas
Member, STORE (Students of Retail Excellence)
Sweat Hogs