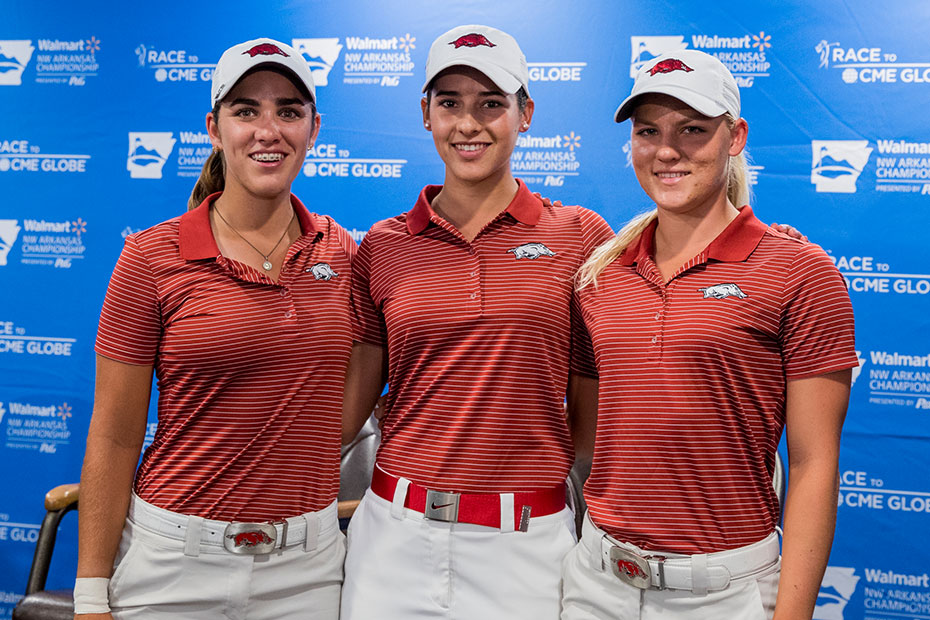 Amateurs Handle It Like Pros
ROGERS, Ark. — Three University of Arkansas amateur women's golfers conducted themselves like pros during a press conference at the Walmart NW Arkansas Championship presented by P&G.
Freshman Maria Fassi earned a sponsor's exemption to play while teammates sophomore Alana Uriell and senior Regina Plasencia played their way in through the Monday qualifier.
The trio address the media in a packed room at Pinnacle Country Club.