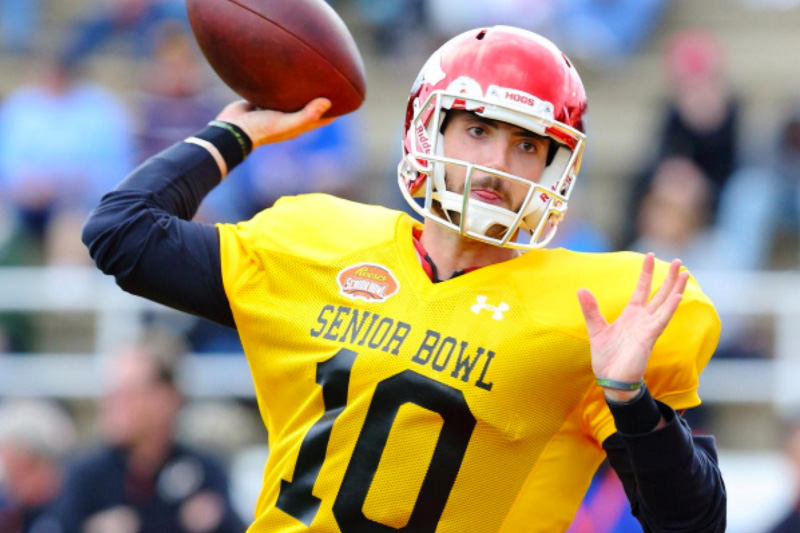 Brandon Allen Senior Bowl Highlights
MOBILE, Ala. – Arkansas quarterback Brandon Allen made the most of his time on the field at the 67th Reese's Senior Bowl, helping the South squad to a 27-16 win on Saturday. In his two drives in the third quarter, Allen completed 7-of-10 passes for 106 yards.
Allen entered the game at the start of the third quarter with the South leading 17-3 and promptly completed his first two passes for 30 yards. The drive resulted in a field goal and a 20-3 lead with teammate Sebastian Tretola playing right guard.
The final drive of the game for Allen started with four straight completions, highlighted strikes of 32 and 22 yards, respectively. The 32-yard completion down the seam saw Allen step up in the pocket to avoid the pass rush en route to firing a perfectly placed pass.
Brandon Allen just threw a seed.

— Chase Goodbread (@ChaseGoodbread) January 30, 2016