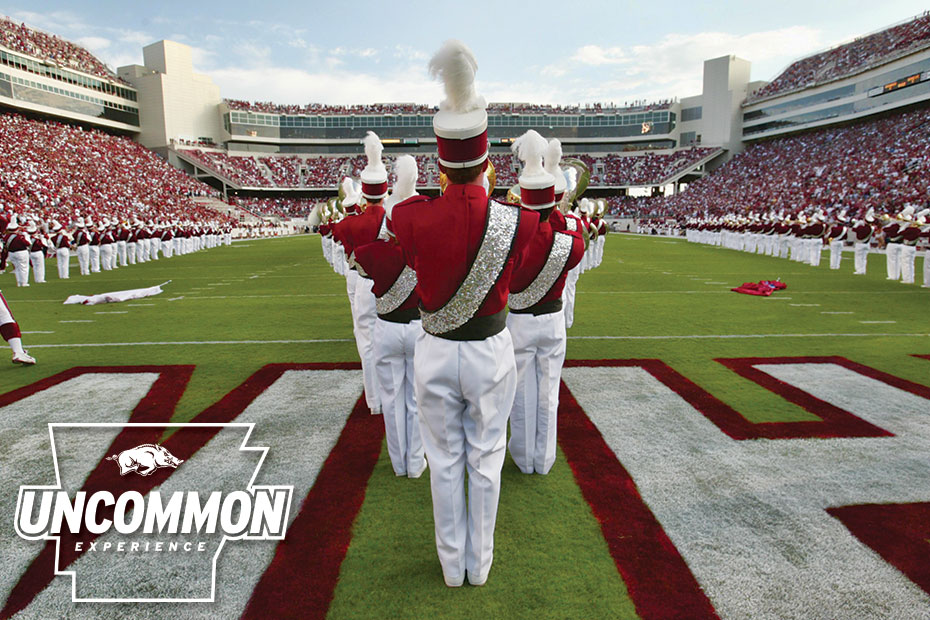 Single-Game Football Tickets Now on Sale
FAYETTEVILLE, Ark. – There is less than two months until the start of fall camp and the University of Arkansas is excited to open up all of our football ticket options for the upcoming fall starting Thursday morning, June 18, at 8:30 a.m.
There's nothing like Saturday football in the SEC. For just $169, fans can purchase an SEC Pack that includes tickets to all three home conference games – 2013 national runner-up Auburn (Oct. 24), Orange Bowl-participant Mississippi State (Nov. 21) and two-time defending SEC East champion Missouri (Nov. 27).
If you can't commit to the three SEC games, don't worry. We have opened the entire menu right now, allowing single-game purchases to every game on the schedule including the season opener against UTEP (Sept. 5), the Little Rock game vs. Toledo (Sept. 12), the renewal of the Southwest Conference rivalry with Texas Tech (Sept. 19) and homecoming vs. UT Martin (Oct. 31). Seven home games in all with prices ranging from $45 to $65.
Season tickets are also available for all six Fayetteville games or the Toledo game in Little Rock. Season ticket packages start at $300 in Fayetteville or $55 in Little Rock, which $10 less than last year's game at War Memorial Stadium.
Fans can also purchase group tickets, beginning with a minimum of 10 tickets. For more information on group tickets, call Charlie Arviso at 479-575-6344 or crarviso@uark.edu.
There are five gazebos available for rental each home game in the Gardens. For more information on gazebo rentals, click here or call Charlie Arviso at 479-575-6344 or crarviso@uark.edu.
For more information and details about tickets for 2015 Razorback Football, please call 800-982-HOGS (4647), email raztk@uark.edu or visit the Razorback Ticket Center adjacent to Baum Stadium on Razorback Road. Regular business hours are 8:30 a.m. to 5 p.m.
For more information on Arkansas Football, follow @RazorbackFB on Twitter.