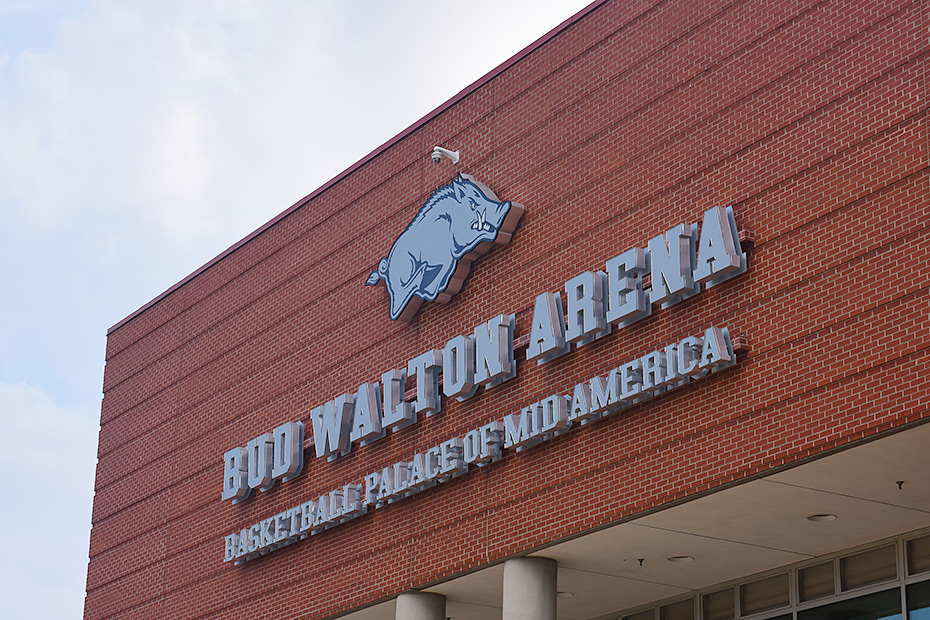 New Traffic Pattern for Home SEC Men's Basketball Games
FAYETTEVILLE, Ark. — Getting into your seat at Bud Walton Arena well before tip-off, and getting out of the parking lots to get home in a timely manner are two very important aspects of the gameday experience at Bud Walton Arena.
In an effort to improve how Razorback fans can quickly and safely enter and exit the various assigned parking lots around BWA, Razorback Athletics, the Razorback Foundation, and the University of Arkansas Police Department have developed a new, and more efficient traffic flow pattern in order to accommodate the increased amount of vehicles generated during home SEC matches.
Beginning on Saturday, all post-game traffic on Razorback Road will be directed south from Meadow Street to Martin Luther King Jr. Blvd and north from Meadow Street to Maple Street.
Traffic on Stadium Drive will be northbound from Meadow Street to Maple Street.
Razorback fans utilizing public parking in Lot 44 will be directed east on Maple Street, and fans wanting to access the middle exit out of Lot 56 will be directed west on Martin Luther King Jr. Blvd.
Those traveling on South Stadium Drive will be directed east only once at Martin Luther King Jr. Blvd.