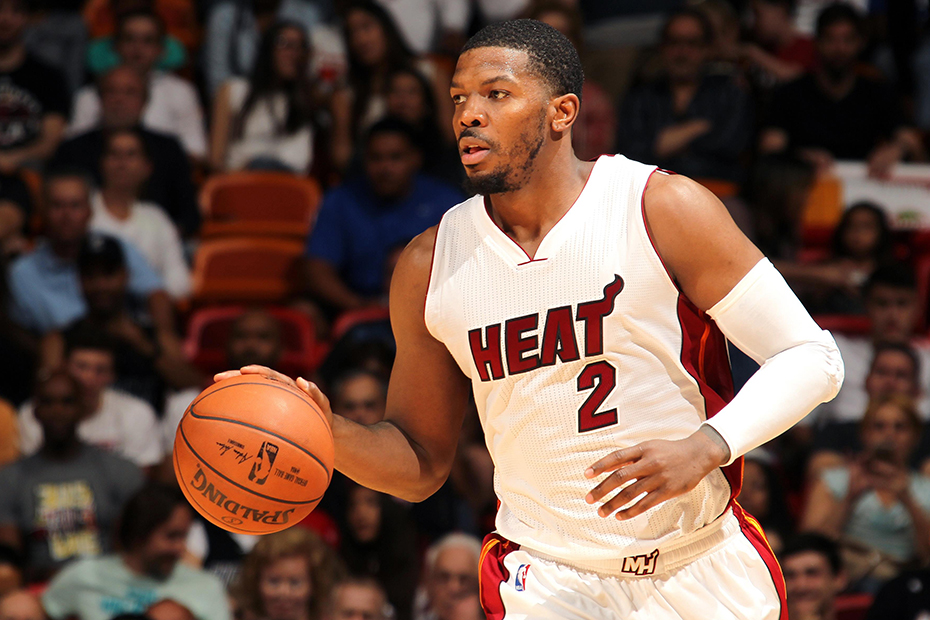 #ProHogs Beverley, Johnson In NBA Playoffs
FAYETTEVILLE, Ark. — Former Arkansas men's basketball standouts Patrick Beverley and Joe Johnson will be playing in the 2016 NBA Playoffs, as both the Houston Rockets and Miami Heat qualified as top-eight seeds in their respective conferences.
Beverley's Houston Rockets will face the Golden State Warriors, the No. 1 seed in the Western Conference. The 6-foot-1 point guard played a career-high 71 games this season, starting 63 of them. He averaged 9.9 points, 3.5 rebounds, 3.4 assists and 1.3 steals per game, while shooting career highs of 43.4 percent from the field and 40 percent from beyond the arc.
In his playoff career, Beverley has played 12 games for the Rockets, averaging 10.3 points, 4.8 rebounds and 2.3 assists. After missing the playoffs in the 2014-15 season, Houston returns for the third time in the last four years.
Johnson, meanwhile, plays for the No. 3-seeded Heat, who face off against the Charlotte Hornets in the Eastern Conference's first round. Between 24 games with Miami and 57 with the Brooklyn Nets this season, the 6-foot-7 guard/forward averaged 12.2 points, 3.6 rebounds and 3.9 assists per game. Since joining Miami on Feb. 28, Johnson shot 51.8 percent from the field, a career-high mark.
This is Johnson's 11th playoff appearance, also making the postseason with the Phoenix Suns twice, Atlanta Hawks five times and Brooklyn in the previous three seasons. In 87 games, Johnson has averaged 17.3 points, 4.4 rebounds and 3.5 assists in 39 minutes on the court.
The Rockets-Warriors series begins Saturday, April 16 at 2:30 p.m. CDT on ABC, while Game 1 of the Heat-Hornets series is Sunday, April 17 at 4:30 p.m. on TNT. For more information on the full 2016 NBA Playoffs first round schedule, visit www.ESPN.com.
For more information on Arkansas men's basketball, follow @RazorbackMBB on Twitter.