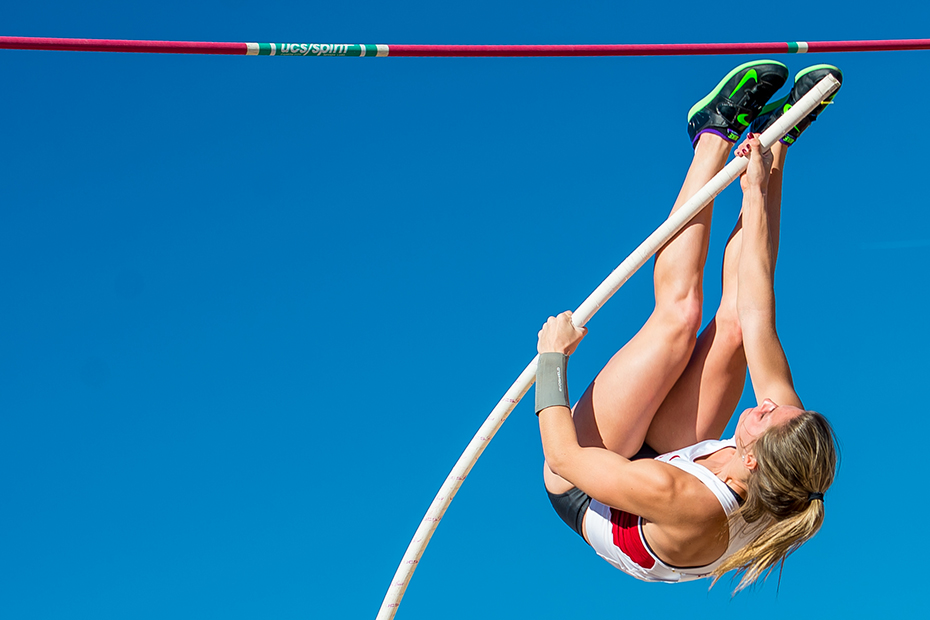 Weeks Collects SEC Top Freshman Award
BIRMINGHAM, Ala. – Arkansas freshman Lexi Weeks has been selected as the Southeastern Conference Freshman of the Week following her first-place pole vault finish in Austin, Texas this past weekend at the Texas Invitational.
The award marks her fourth conference recognition of the year. Weeks collected two SEC weekly accolades during the indoor season and received her first outdoor honor following a 4.50/14-9 clearance at the Arkansas Spring Invitational on March 29.
The 2016 NCAA indoor national pole vault champion entered the competition with a clearance of 3.92/12-10 ¼ at Mike A. Myers Stadium. She went on to clear the next three heights on first attempts. One of only two vaulters to get up and over 4.42/14-6, Weeks placed first over Nike professional Mary Saxer with an outdoor personal best clearance of 4.52/14-10.
Weeks remains the No. 1 vaulter in the SEC and one of the best in the event in the NCAA.
2016 Outdoor Top 10 (Pole Vault)
Alysha Newman – Miami (13) 15-1
Lexi Weeks – Arkansas (2) 14-10
Megan Clark – Duke 14-9.5
Annie Rhodes – Baylor (17) 14-7 ¼
Demi Payne – SFA 14-7 ¼
Jessie Johnson – Auburn (24) 14-5 ¼
Emily Grove – South Dakota 14-2
Mackenzie Shell – Oklahoma (15) 14-1 ¼
Morgann Leleux – UL-Lafayette 14-1 ¼
Tori Weeks – Arkansas (2) 14-1 ¼
For more information on Arkansas track and field including in-meet updates, follow @RazorbackTF on Twitter.