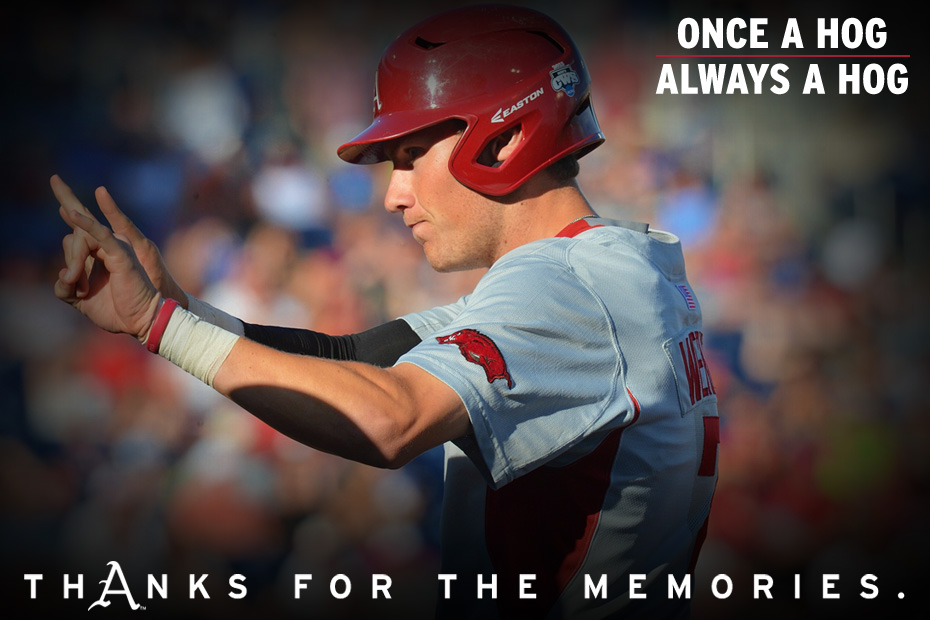 Wernes Signs Deal with Houston Astros
Watch > The Jump Throw
FAYETTEVILLE, Ark. – Arkansas junior third baseman Bobby Wernes announced Friday afternoon he has officially signed with the Houston Astros after being selected in the 30th round of the MLB Draft earlier this month.
"After a lot of time to think and reflect, my family and I have decided it would be best for me to sign with the Houston Astros. My time at the University of Arkansas truly were the greatest years of my life. However, I am more thankful for the teammates, coaches, and fans I met during my time here. Those relationships will last a lifetime, and I cannot thank you all enough for welcoming me into your lives with open arms. I am so blessed to have met you all, and to have had the absolute privilege to play for the best program in college baseball. I can't wait until I see you all again. Woo Pig Sooie!" – Bobby Wernes
Known for his highlight plays at the hot corner, Wernes earned SEC All-Defensive team honors at third base in 2015 and was tabbed by his teammates as #BigGameBob for clutch hits during the postseason.
The Overland Park, Kansas native recorded a team-best six triples in 2015 and added seven double and five home runs, while raising his batting average 62 points from the 2014 season.
For more information on Arkansas baseball, follow @RazorbackBSB on Twitter.