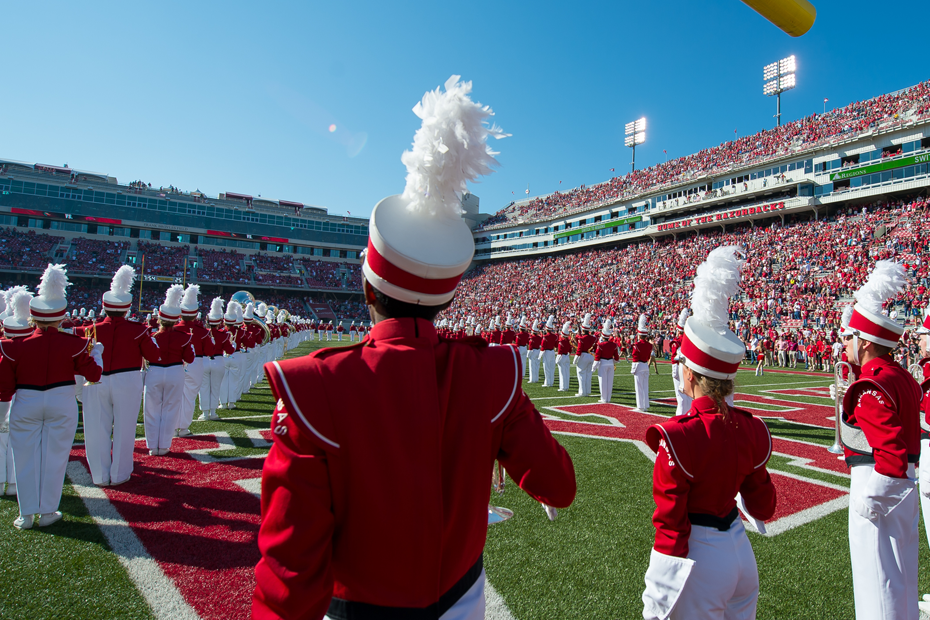 2015 Season Ticket Prices Announced
FAYETTEVILLE, Ark. – For the fifth consecutive season, the University of Arkansas Department of Athletics has announced that season ticket prices for the upcoming football season will not change. In 2015, the Razorbacks will play a seven-game home schedule including games in Fayetteville and Little Rock.
The 2015 schedule features home match-ups versus Southeastern Conference (SEC) powerhouses Auburn (Oct. 24), Mississippi State (Nov. 21) and Missouri (Nov. 28). The season kicks off on Saturday, Sept. 5 vs. UTEP in the first of three straight non-conference games.
2015 Fayetteville Ticket Pricing (Season – 6 Games)
| | |
| --- | --- |
| Stadium, Pig Heaven | $300 |
| Red Zone | $360 |
| South Indoor & Outdoor Club | $600 |
| East Outdoor Club | $750 |
| East Indoor Club | $900 |
2015 Little Rock Ticket Pricing (Single Game
"We appreciate the tremendous loyalty and passion of our fans in supporting Razorback Football," Vice Chancellor and Director of Athletics Jeff Long said. "Our continued goal is to fill our home stadiums for each and every game, giving our student-athletes a tremendous home field advantage. Our ability to maintain season ticket prices at their current level for the past five seasons has been made possible by the continued support of Razorback Foundation members, season ticket holders and support developed through sponsorships. Coach Bret Bielema continues to build a program that the University of Arkansas and all Arkansans can be proud of on and off the field.  We are looking forward to the 2015 season."
Fans looking to purchase new season tickets can make a $100 deposit now on ARKANSASRAZORBACKS.COM and secure a place in line for the seat selection process which will begin on MAY 1. Phone orders can be placed by calling 1-800-982-HOGS (4647).
For current season ticket holders, the season ticket renewal process will begin on Feb. 16 and end on March 31. During that time, season ticket holders looking to upgrade and/or select additional seats will be able to request an appointment to do so during the online seat selection process using RazorbackSeats3D. Additional information regarding RazorbackSeat3D may be found at http://www.razorbackfoundation.com/seating-and-parking/razorbackseats3d.aspx. The seat selection process will begin on May 1st.
Fans looking to purchase new season tickets can make a $100 deposit on ARKANSASRAZORBACKS.COM and will automatically receive an appointment to select their seats online. Deposits may also be placed by calling 1-800-982-HOGS (4647).
Based on feedback from fans, this season there will be an expanded number of seats at War Memorial Stadium which do not require a per-seat donation to the Razorback Foundation. Additionally, this year fans will be able to purchase as many tickets as are available in sections 34-37, with a $50 membership to the Razorback Foundation. To join the Razorback Foundation please call (479) 443-9000 or go to www.razorbackfoundation.com
The Razorbacks return 15 starters from a team that finished 7-6 overall in 2014 and won three of its last four games, including back-to-back shutouts of nationally ranked LSU and Ole Miss before capping the year with a 31-7 victory over Texas.
On offense, Arkansas returns a punishing running game powered by a pair of 1,000-yard rushers in senior Jonathan Williams and junior Alex Collins. Three-year starting quarterback Brandon Allen, the MVP of the Texas Bowl, will trigger the offense and have a variety of receiving threats including preseason all-America candidate tight end Hunter Henry.
Defensively, Arkansas finished the 2014 campaign with the nation's 10th ranked defense in both total and scoring measures. It was the first time a Razorback defense finished in the top 10 in either category since joining the SEC in 1992.