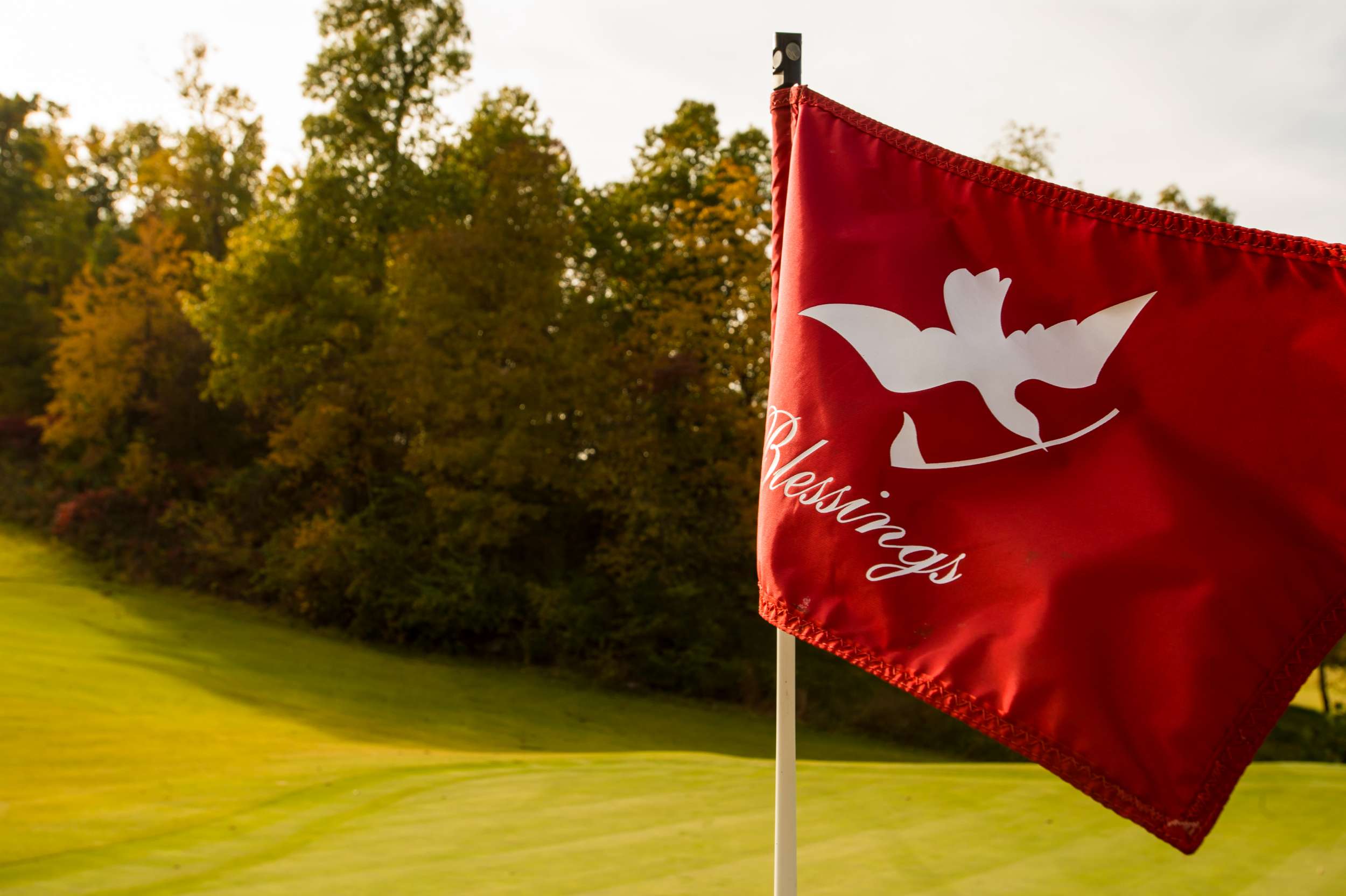 2019 NCAA Golf Championships to Offer Complimentary Tickets to General Public
FAYETTEVILLE, Ark. – NCAA Golf Championship Officials announced today through the generosity of Tyson Foods and the Tyson Family, tickets for the 2019 NCAA Golf Championships will be provided on a complimentary basis for all attendees. The national championships will span two weeks – women's championships May 17-22 and men's championships May 24-29 – and be hosted by the University of Arkansas at Blessings Golf Club.
"We are proud to be the first host site ever to offer complimentary tickets to the community for the NCAA Men's and Women's Golf Championships," said John Tyson, Owner of Blessings Golf Club and Chairman of Tyson Foods, Inc. "We felt it was imperative to provide people throughout Arkansas every opportunity to watch the country's best collegiate golfers compete for the NCAA title on a course worthy of crowning a champion. We are looking forward to hosting this marquee event and welcoming fans from throughout the nation to Northwest Arkansas and the Blessings Golf Club for this premier collegiate golf event."
In addition to complimentary tickets, parking will be free and event organizers plan to offer affordable food and drink experiences onsite at the Championships.
"Our philosophy in hosting this event has been to make it the most accessible NCAA Golf Championships to date," said Chris Pohl, tournament director of the 2019 NCAA Golf Championships and Senior Associate Athletic Director at the University of Arkansas. "Through the generosity of Tyson Foods and the Tyson Family, we hope the complimentary tickets will allow for more people to come out to enjoy our first golf championships being hosted in Fayetteville."
The 2019 NCAA Golf Championships is a 72-hole stroke play team competition that concludes with the top eight teams participating in a match play playoff. In addition to crowning a team champion, an individual champion will be determined after 72 holes.
Physical tickets will not be needed for entrance into the event, instead commemorative tickets will be given to attendees upon entrance into the event. For a complete schedule of events, admissions hours and additional event-related information, please visit ncaagolf19.com.
About Razorbacks Athletics: A Division I member of the National Collegiate Athletic Association (NCAA), the University of Arkansas' Department of Intercollegiate Athletics annually ranks as one of the nation's most successful athletics programs. The University of Arkansas sponsors a total of 19 varsity sport programs, including 8 men's and 11 women's sports. Featuring one of the most unique nicknames in intercollegiate athletics and a passionate fan following, the Arkansas Razorbacks compete in the Southeastern Conference (SEC). Razorback Athletics annually meets the needs of more than 460 student-athletes enabling them to succeed in athletic competition, in the classroom and in the community.
About Blessings Golf Club: Blessings Golf Club was developed with the vision of being a club of comfort to its members and their guests by providing a superior golfing experience designed to test championship golfers on every shot. The Club is home to the University of Arkansas Men's and Women's Golf Teams.