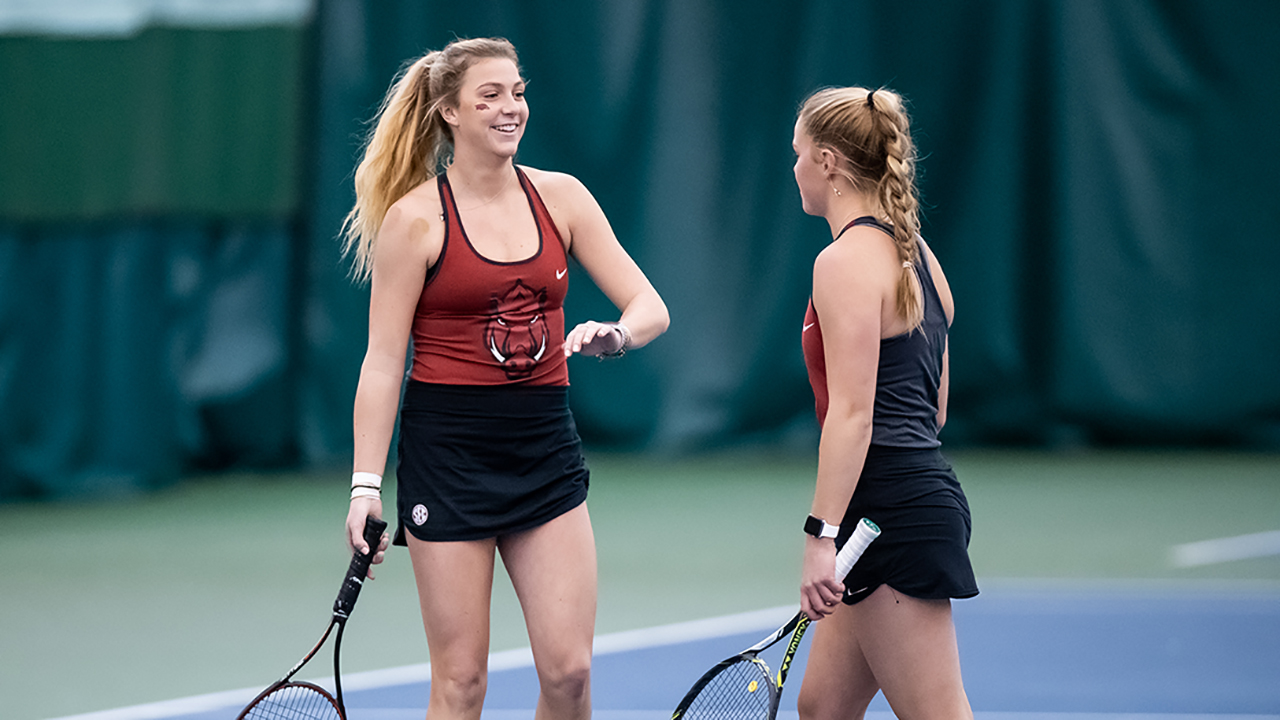 Alter and Rice Advance to round of 16 in Oracle ITA Fall Nationals
Senior Lauren Alter and junior Tatum Rice of the Arkansas Women's Tennis team advanced to the doubles Round of 16 on Wednesday to stay undefeated at the Oracle ITA Fall Nationals.
The pair took the first set against South Carolina's duo of Silvia Chinellato and Emma Shelton, 6-2, but dropped the second set 6-3, forcing the tiebreaker. Alter and Rice earned the victory, winning the final set, 10-4, to move on to the Round of 16.
WHAT TO LOOK FORWARD TO:
Alter and Rice are back in action this afternoon for day two of the Oracle ITA Fall Nationals where they will face Vanderbilt's Georgia Drummy and Christina Rosca at 7:30 p.m CT
For more information on Arkansas women's tennis follow @RazorbackWTEN on twitter and Instagram.