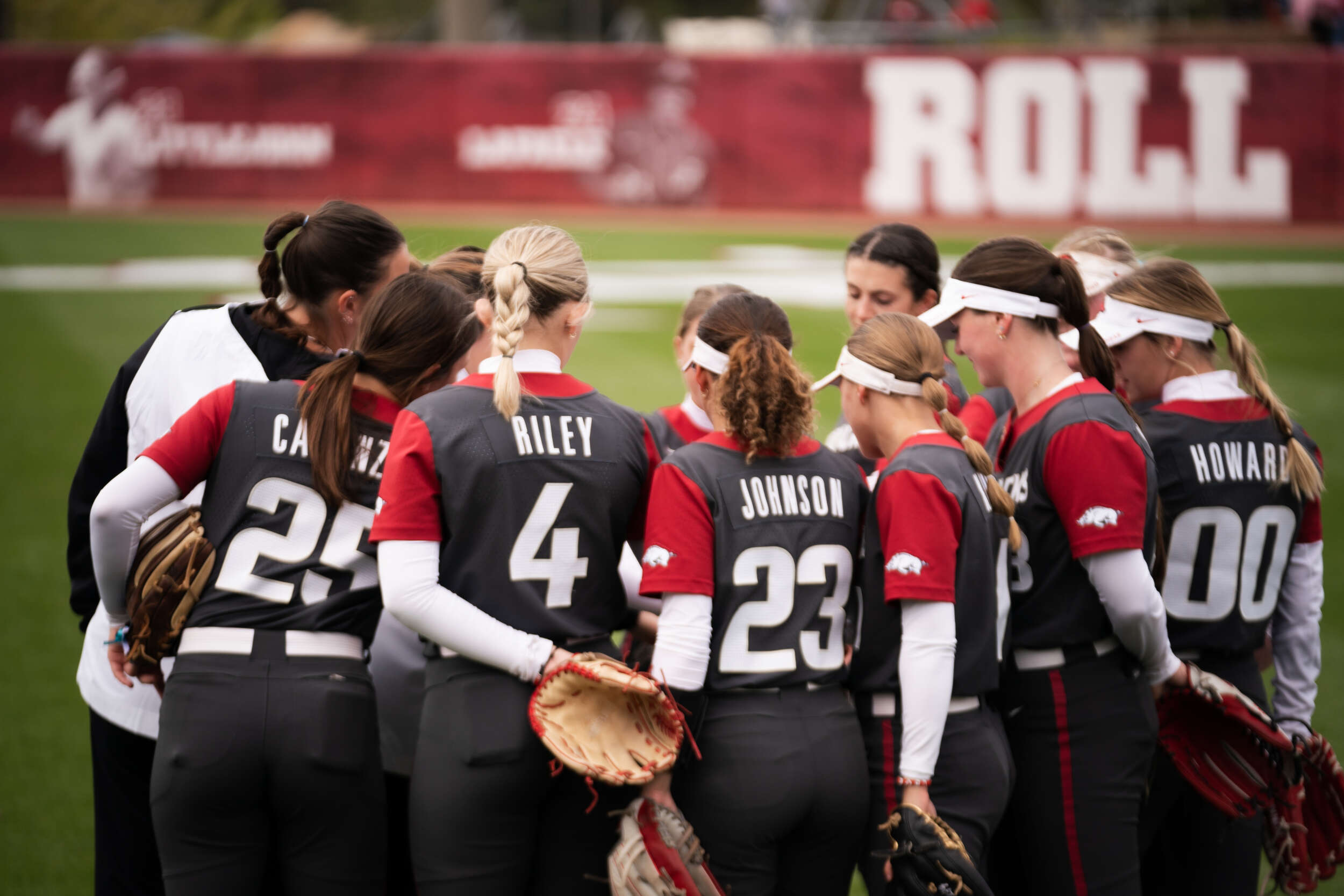 Arkansas Edged in Top-15 Battle
TUSCALOOSA, Ala. – No. 12 Arkansas (20-8, 1-3 SEC) fell in its series opener, 2-0, to No. 13 Alabama (22-6, 1-0 SEC) Saturday at Rhoads Stadium.
The Razorbacks, who are searching for their ninth consecutive SEC series road win, played stellar defense, taking away several would-be base hits to back up pitchers Chenise Delce and Callie Turner.
Redshirt senior Chenise Delce (9-4) made her ninth start of the season and spun effectively for five innings. Delce allowed a stray one earned run on four hits and struck out two. Delce filed three 1-2-3 frames and worked around two walks and an Arkansas fielding error.
Junior LHP Callie Turner hurled an inning of relief after entering the sixth with a runner on first and nobody out. Turner gave up a lone hit on a bunt single that soared into no-man's land behind the circle, but a foul out, strikeout and ground out ended the threat.
Junior third baseman Hannah Gammill showcased why she earned 2022 NFCA First Team All-American honors with multiple web gems and errorless defense on five total chances. The Beebe, Ark., product finished 1-for-3 with an infield single. Freshman center fielder Reagan Johnson knocked Arkansas' other base hit on a leadoff single to start the first. Redshirt senior second baseman Kristina Foreman made a sensational grab in foul territory for Arkansas' first out in the sixth.
Quoting Coach Deifel
"We knew this game had the potential to be a pitcher's duel and unfortunately we did not find a way to push through. I though we battled well. Montana Fouts is one of the best in the country, and she got us today. We'll log it away and use it to be better tomorrow. I thought Hannah Gammill was outstanding on defense today."
Up Next
Arkansas looks to even the series at 5 p.m. CT Sunday on SEC Network. Monday's series finale is set for 6 p.m. on SEC Network.
For schedule updates and other news, go to ArkansasRazorbacks.com, or follow @RazorbackSB on Twitter, Instagram and Facebook.