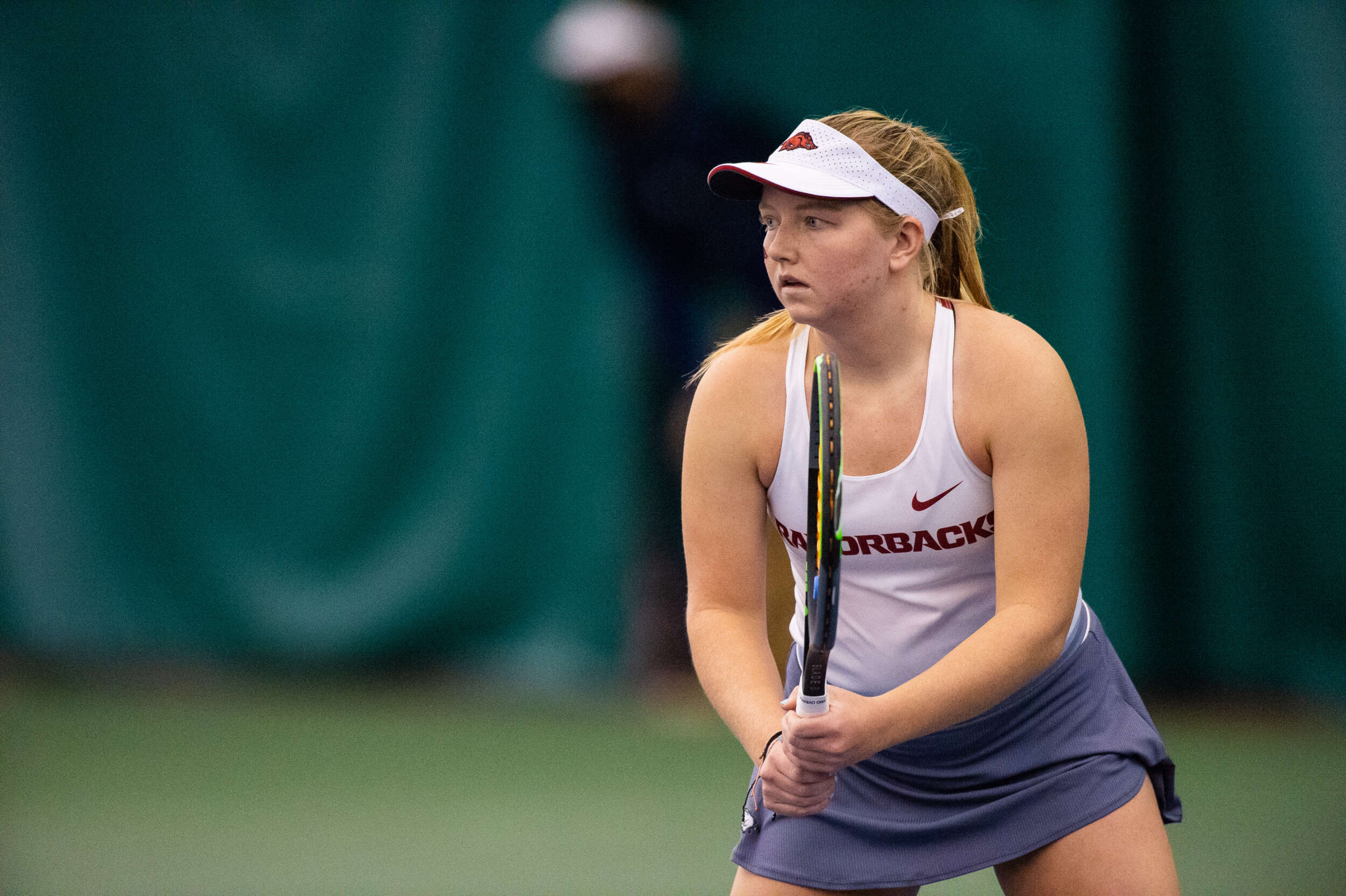 Arkansas Falls 4-2 to No. 16 Stanford at ITA Kickoff Weekend
CHARLOTTESVILLE, Va. – The Arkansas women's tennis team (3-1) drop their first match of the dual season, 2-4 against No. 16 Stanford (2-0) at the ITA Kickoff Weekend.
Arkansas got off to a quick start, claiming the doubles point with wins on courts one and two. The duo of Lenka Stara and Laura Rijkers on court two claimed the first doubles victory with a 6-3 win over Stanford's Xu/Yepifanova. On court one, Tatum Rice and Morgan Cross battled back after losing their first two games, handing No. 38 Blake/Ma their first loss of the dual season 6-3 to clinch the doubles point for the Razorbacks.
The lone Razorbacks' singles victory went to Lenka Stara on court four. Stara had a dominant win over her Cardinals opponent, 6-3, 6-0, to put Arkansas up 2-0. On court one, Tatum Rice was battling against No. 9 Connie Ma before the match was clinched for Stanford.
The Razorbacks continue play in the ITA Kickoff Weekend, taking on James Madison (1-1) tomorrow at 5:30 p.m. CT in the consolation match.
For the latest information on all things Arkansas Women's Tennis, follow the Hogs on social media by liking us on Facebook (Arkansas Razorback Women's Tennis) and following us on Twitter and Instagram (@RazorbackWTEN).