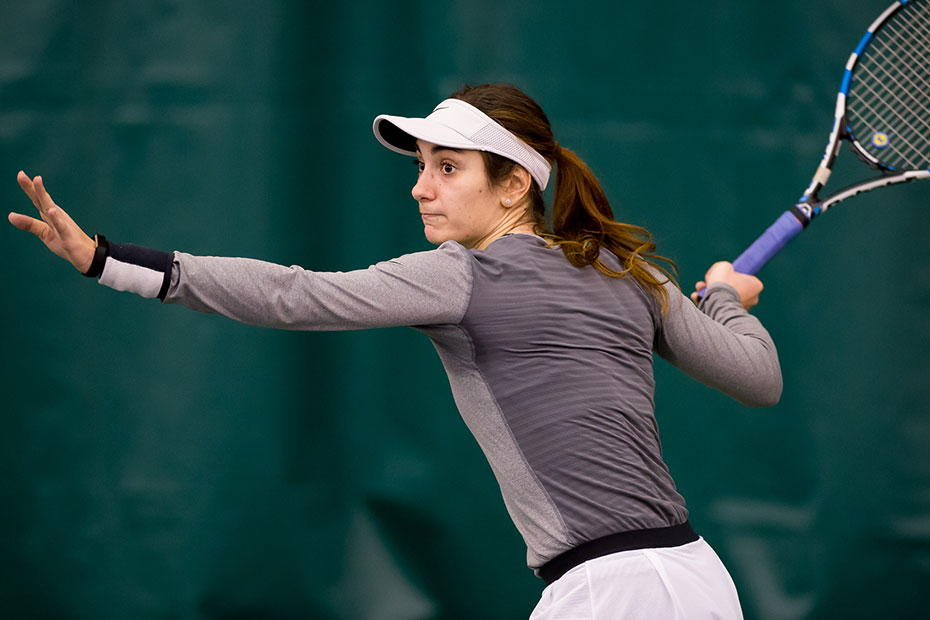 Arkansas Falls To Purdue
Box Score (PDF) | Season Stats (PDF)
FAYETTEVILLE, Ark. — Arkansas fell in a 4-3 decision to Purdue on Sunday at George M. Billingsley Tennis Center.
The Razorbacks (4-5) started strong, winning the doubles point and the first two singles matches for a 3-0 lead, but the Boilermakers (6-4) stormed back with wins at the bottom four spots to earn the overall match victory.
In doubles, the No. 36 ranked tandem of junior Ana Oparenovic and freshman Tatum Rice clinched the point with a 6-4 win at No. 1, improving to 8-0 this season.
Arkansas carried that momentum into singles play, winning the first two matches. No. 76 Oparenovic was first with a 6-3, 6-0 win at No. 2. Sophomore standout Giulia Pairone was next, besting her opponent 6-2, 7-5 at the top spot to improve to 7-0 on the season.
The Boilermakers then began their furious rally, getting a win in three sets at No. 4, a double-tiebreaker victory at No. 5, another three-set win at No.3, and the clinching victory at No. 6.
Up Next
Arkansas will open SEC play March 2 when it takes on Missouri at 4 p.m. CT in Columbia.