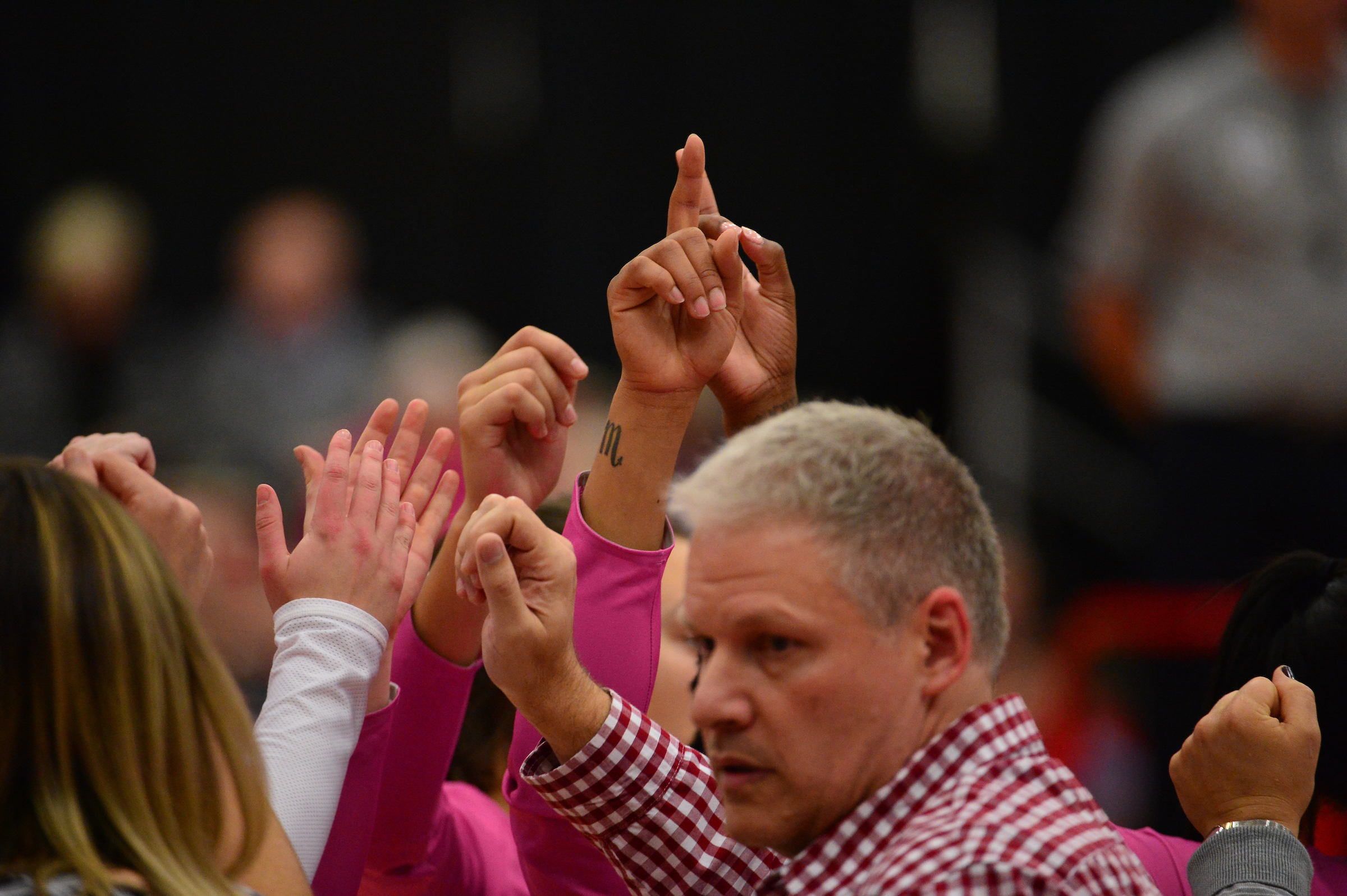 Arkansas Falls to South Carolina, 3-2
FAYETTEVILLE – The University of Arkansas volleyball team rallied in the fourth to force a fifth set, but it was South Carolina who came out on top on Sunday afternoon in Barnhill Arena. The Razorbacks finished statistically better in both kills and digs, but the Gamecocks tallied 18 team blocks en route to the 3-2 win.
HOG HIGLIGHTS
Devyn Wheeler | 15 kills | .250 clip
Jillian Gillen | 16 kills | 12 digs | 1 solo block
Gracie Ryan | 30 assists | 11 digs
Savannah Downing | 22 digs | 6 assists
THE TURNING POINT
After dropping the second and third sets and trailing 2-1, Arkansas rallied with a 7-0 scoring run to force a fifth set with a 25-21 set four victory. It was junior Allyson Dernehl who entered in the third set and not only tied the score at 21-21 with a kill, but also locked down the fourth set with a kill for match point as well.
In the fifth set, the Razorback defense struggled to keep the Gamecocks from stringing together multiple points and were unable to limit the number of offensive miscues as South Carolina led for the entire set and secured the win, 15-10.
Gillen and Ryan's double-double performances are their sixth and fifth respectively. It marks the 10th time this season Gillen recorded 10+ kills and the second time this season that Ryan 30+ assists.
UP NEXT
The Hogs will hit the road the following week and head to the Magnolia State to face Ole Miss on Friday and Mississippi State on Sunday.
Visit ArkansasRazorbacks.com for the latest information on all things Arkansas Volleyball. You can also find the Hogs on social media by liking us on Facebook (Arkansas Razorback Volleyball) and following us on Twitter and Instagram (@RazorbackVB).