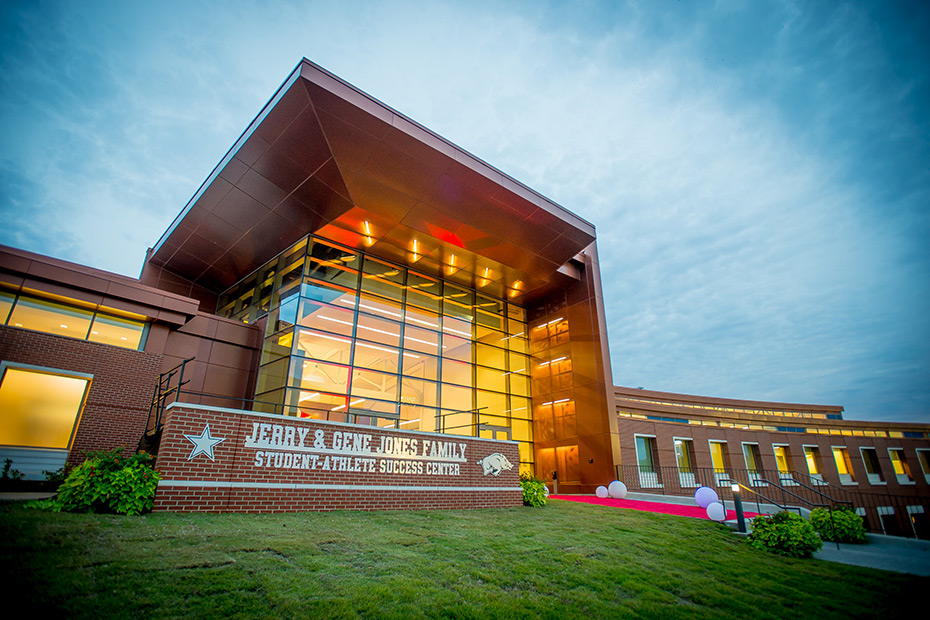 Arkansas Freshmen In Top 5
BIRMINGHAM, Ala. – Arkansas is in fourth place among Southeastern Conference institutions in the total amount of student-athletes competing in sponsored league sports named to the 2015-16 First-Year SEC Academic Honor Roll.
The Razorbacks earned a total of 65 selections, representing student-athletes who earned a GPA of 3.00 or above while successfully completing 24 semester hours of non-remedial academic credit toward a degree. The SEC First-Year Academic Honor Roll is based on grades from the 2015-16 academic calendar.
Arkansas' final annual standing was topped only by Alabama, Auburn and South Carolina.
Thirty Arkansas freshman student-athletes in the honor roll represented the College of Education and Health Professions, followed by 17 pursuing degrees in the J. William Fulbright College of Arts and Sciences. Fifteen student-athletes from the Sam M. Walton College of Business, two in the College of Engineering and one student-athlete from the Dale Bumpers College of Agricultural, Food and Life Sciences rounded out the list.
Razorback Women's Track and Field led all Arkansas programs represented in the honor roll with 18 freshman student-athletes on the list. Baseball came in second with nine freshmen and Swimming and Diving finished in third overall with seven student-athletes.
For the complete list of Arkansas student-athletes in the 2015-16 First-Year SEC Academic Honor Roll and an explanation of the league's criteria on nomination eligibility, please see the original release from the SEC.