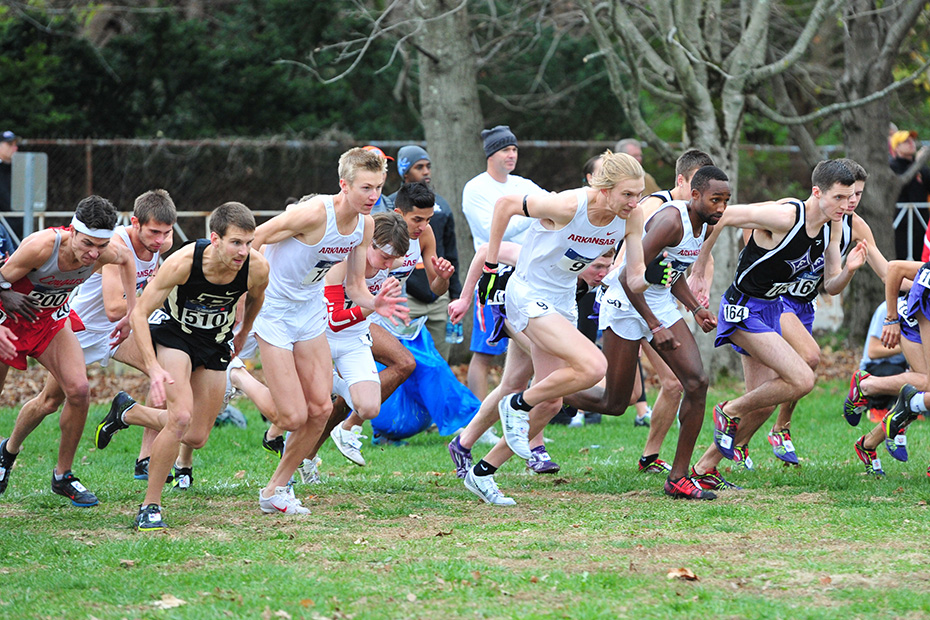 Arkansas Honored for Academic Achievement
NEW ORLEANS – The No. 6 University of Arkansas men's cross country program received All-Academic team honors from the USTFCCCA. Sophomore transfer Jack Bruce also received an All-Academic Individual award for his talent in balancing academic rigor while achieving athletic excellence. The Razorback cross country team attained a cumulative grade point average of 3.279 while Bruce posted a standalone 3.286.
A product of Brisbane, Australia Bruce flew under the radar for most of the season until he rose to the forefront as the Razorbacks top finisher at the 2015 NCAA Cross Country Championships.
An All-SEC honoree in his first season with the Razorbacks Bruce began showing his athletic potential early in the season on his home course at the Chile Pepper Festival.
Following his successful home debut, Bruce picked up two top 15 finishes in College Station, Texas helping Arkansas win both the SEC and NCAA South Central Regional titles.
After spending the first four meets of the season finishing outside the top three runners for Arkansas Bruce had a breakthrough performance at the aforementioned 2015 NCAA Cross Country Championships. His time of 30:15.30 in the 10K placed him 23rd overall which lifted Arkansas to a sixth place team finish, its highest since 2006.
Bruce capped his first cross country season with Arkansas as one of two Razorbacks to earn All-American accolades.
USTFCCCA All-Academic
Jack Bruce – Economics, 3.286
For more information on Arkansas track and field including in-meet updates, follow @RazorbackTF on Twitter.