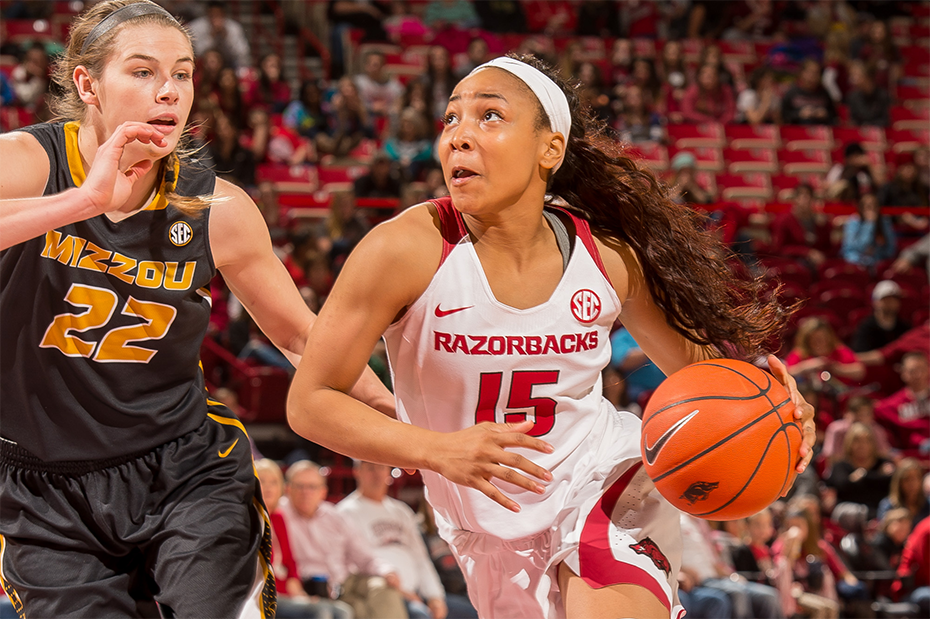 Arkansas Hosts Vanderbilt Monday
FAYETTEVILLE, Ark. – The University of Arkansas women's basketball team hosts Vanderbilt University Monday on the SEC Network. Tip time is schedule for a 6 p.m. start.
The Razorbacks enter the game with a 9-14 overall record and a 4-6 mark in Southeastern Conference play while the Commodores are 15-7 overall and 4-5 in the league – just one spot higher in the standings than Arkansas
The muddled up SEC will likely see changes in the standings Sunday with 10 of the 14 teams in action. A win for Arkansas could move the Razorbacks up into the top half of the SEC depending on the outcome of other games.
Monday's game with the Commodores won't be an easy contest – there are no such things in the SEC – and Vanderbilt has played well on the road with four conference wins. They are coming off a two-game losing streak and come into the Arkansas game as one of the top shooting teams in the league.
The Commodores rank in the top 15 in the country for field goal percentage, three point accuracy and in defense. Sophomore Christa Reed leads the team offensively and Rachel Bell is also averaging double figures this year.
Arkansas counters with All-SEC candidate Jessica Jackson. The junior from Jacksonville, Arkansas, is in the midst of a solid season leading the team and ranking in the top five in the SEC for points averaging 17.0 per contest. Jackson continues to work on other elements of her game and is rebounding well in recent contests.
Sophomore Devin Cosper has become the solid second option behind Jackson and has improved her consistency in the last five games.
The keys for Arkansas in the game will be to avoid long scoring droughts and be solid on defense. The Razorbacks played a great third period and were solid in the fourth frame but a first half deficit was hard to overcome on Tennessee's home court.
The Razorback Marketing staff has several great promotions for fans on Monday night. Monday will be Greek Chapter Night with all Greek Life Chapters invited to attend the game. The chapter that has the highest attendance and most spirit will receive a $500 donation to their philanthropy.
One student in attendance will also have the chance to win a pair of Beats By Dre headphones.