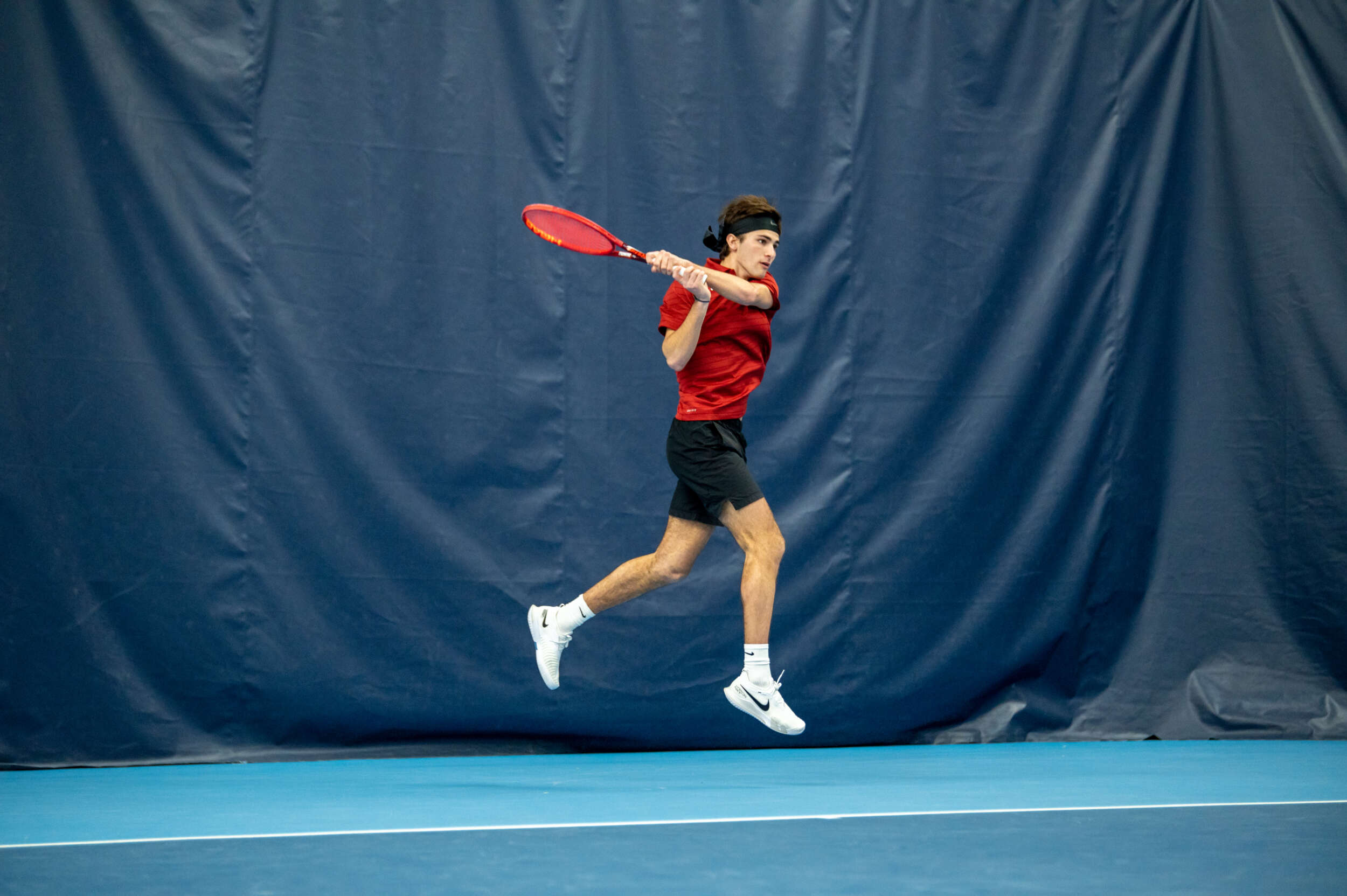 Arkansas Men's Tennis Falls to Tulsa in Tight Match
TULSA, Okla. – The Arkansas Men's Tennis team (7-3) went on the road to take on the Tulsa Golden Hurricane (6-3) on Wednesday night, and the matchup came down to the final match with hometown Tulsa edging out the Hogs, 4-3. 
"We became the third good team that Tulsa has beat, 4-3, here in Tulsa," Head Coach Andy Jackson said. "Top-25 Pepperdine, Alabama, and now us. We, again, fought hard and did a lot of good things but not enough to win."
Arkansas won the doubles point in the match's opening sets to gain the edge going into the singles round. The Razorback duos of Hunter Harrison/Jake Sweeney and No. 48 Adrien Burdet/Melvin Manuel both took care of business and earned Arkansas the doubles point on the road.
In singles, Nico Rousset earned a big win over No. 86 Ezequiel Santalla, 4-6, 7-5, 10-3, on court two while Melvin Manuel earned a win on court five, 7-6, 6-3, over Di Marco. 
Arkansas will return to Fayetteville on Sunday to take on the Virginia Commonwealth Rams.
"VCU in my opinion is at least  as good as Tulsa, so we are looking forward to that match on Sunday," Jackson said.
The Hogs and Rams will battle it out starting at 1 p.m. CT.
For updates, follow @RazorbackMTEN on Twitter.