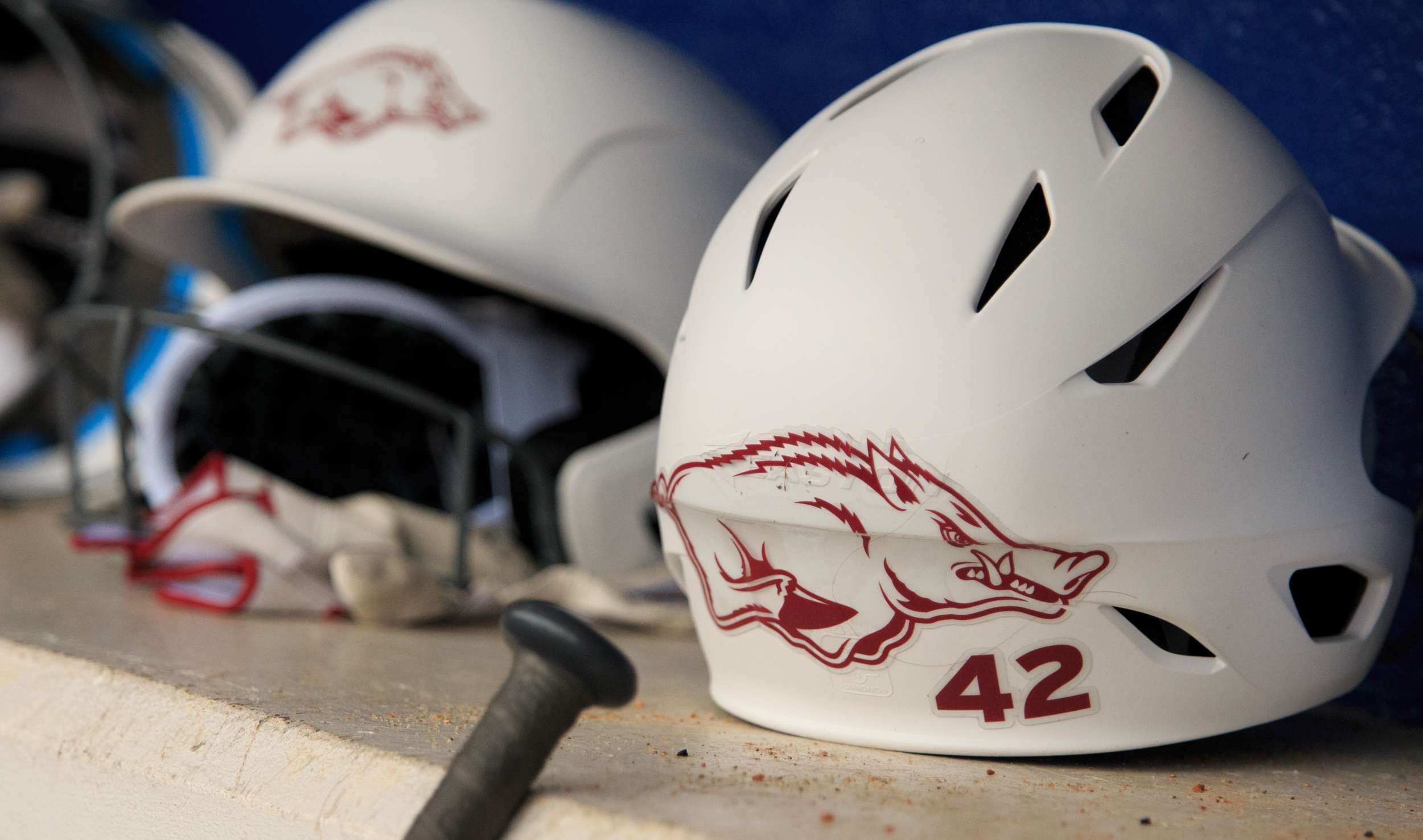 Arkansas Softball Slated for Full Fall Schedule
FAYETTEVILLE – The University of Arkansas softball team is gearing up for another fall season at Bogle Park. Fifth year head softball coach Courtney Deifel released the Razorback's schedule on Thursday, which includes seven contests over three home matches and one road weekend.
Arkansas will see the first pitch of the fall season on October 17 right at home in Fayetteville. The Razorbacks will host Northeastern State on a Thursday evening at 6:30 p.m. The Hogs will close out the month of October with another 6:30 p.m. game, this one on the 30th against Crowder College.
The Razorbacks will then take their lone road trip of the fall to Texarkana and Spring Lake Park. Arkansas will face Louisiana Tech in a double-header on Nov.2 and then back-to-back contests against Texas A&M Commerce and Stephen F. Austin on the third, starting at 11:00 a.m.
The Hogs will have one last competition of the fall season, falling on Nov. 7 against Butler Community College at 6:30 p.m. at Bogle Park.
Fans are welcome at all home fall games and are encouraged to join the Hogs in Fayetteville this fall. Arkansas returns All-American pitcher Autumn Storms, All-SEC outfielder Hannah McEwen and three new freshmen sure to give the Hog roster a spark.
| Date | Time | Opponent | Location |
| --- | --- | --- | --- |
| October 17 | 6:30 p.m. | Northeastern State | Bogle Park |
| October 30 | 6:30 p.m. | Crowder College | Bogle Park |
| November 2 | 2:00 p.m. (DH) | Louisiana Tech | Spring Lake Park |
| November 3 | 11:00 a.m. | Texas A&M Commerce | Spring Lake Park |
| November 3 | 1:00 p.m. | Stephen F. Austin | Spring Lake Park |
| November 7 | 6:30 p.m. | Butler CC | Bogle Park |