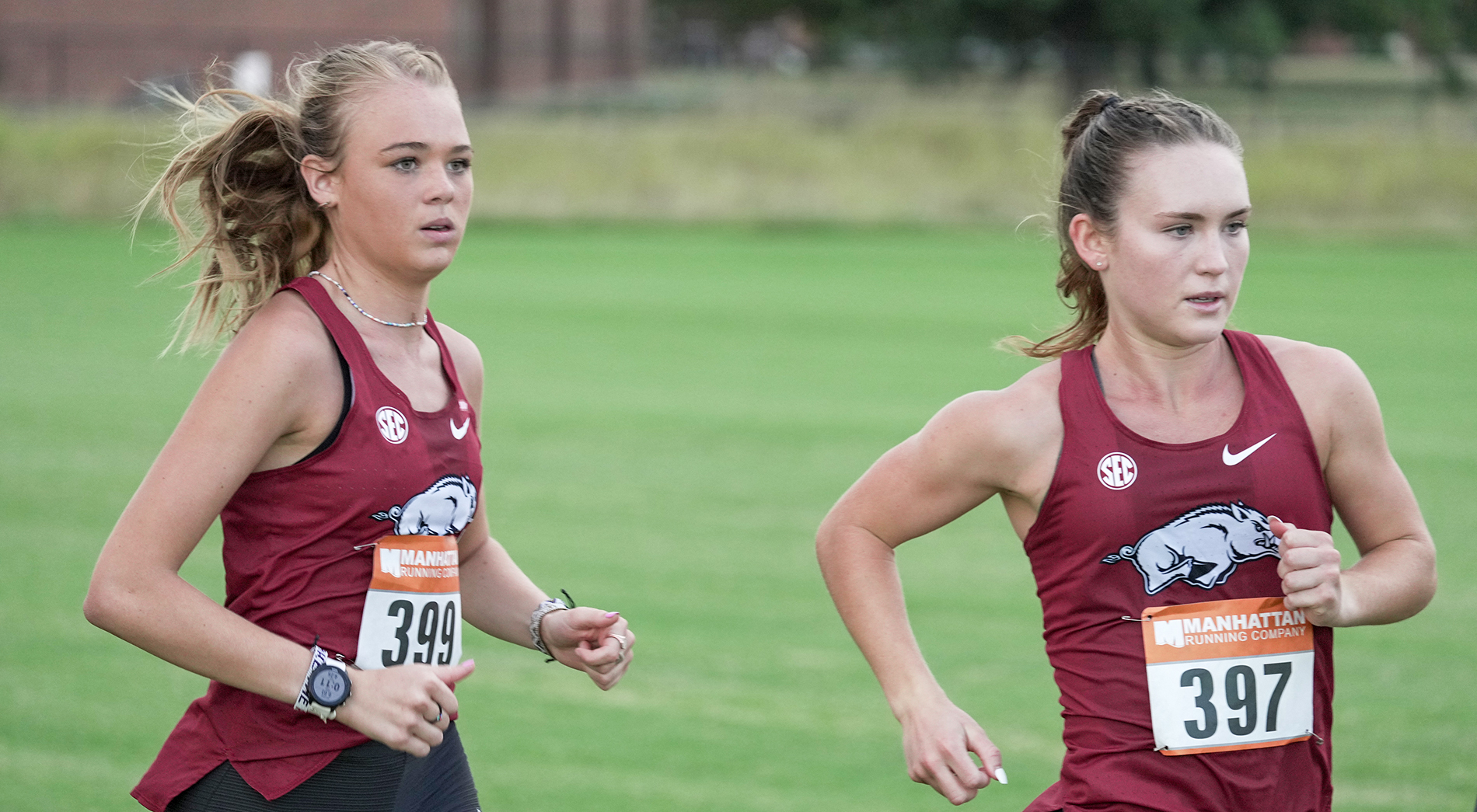 Arkansas starts season with Cowboy Preview in Stillwater
STILLWATER – Arkansas opens the 2023 cross country season racing over a 3,000m course at 8:45 a.m. on Friday morning in the Cowboy Preview hosted by Oklahoma State.
Additional teams scheduled to compete include Central Oklahoma, Oklahoma, SMU, and Tulsa. Results will be available here: https://live.reddirtrunning.com/meets/27088.
In preseason rankings, the Razorbacks are 19th in the national poll and first in the South Central region. Voting by SEC coaches predict Arkansas to finish second in the conference meet this season behind Florida.
Scheduled to race for the Razorbacks in the first meet of the season are Mia Cochran, Mary Ellen Eudaly, Nyah Hernandez, Heidi Nielson, Paityn Noe, Mackenzie Rogers, Laura Taborda, and Sydney Thorvaldson.
Florida secured 13 first-place votes from the league coaches with Arkansas receiving one. The Gators held a 13-26 advantage in the points from voting. The rest of the top six included Alabama, Ole Miss, Tennessee, and LSU.
Following the Razorbacks in the South Central region preseason poll are SMU, Texas, LSU, Texas A&M, Arkansas State, Tulane, TCU, Rice, and Baylor.
The national coaches' poll has North Carolina State, Northern Arizona, Oklahoma State, Notre Dame, and Colorado among the top five. Florida is 9th with Alabama 13th, representing the top conference teams in the poll.