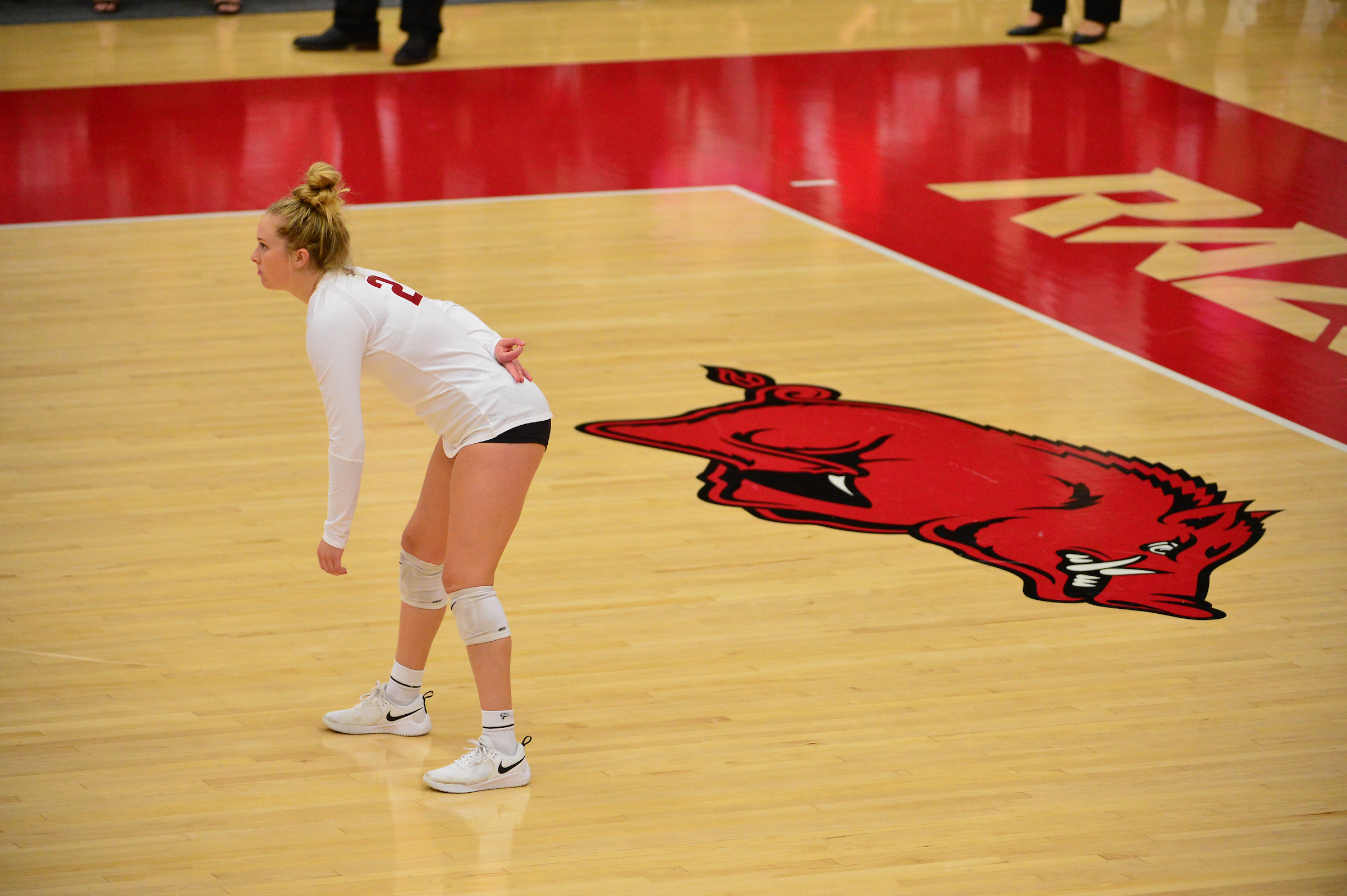 Arkansas Suffers 3-0 Loss at No. 25 Texas A&M
COLLEGE STATION – The University of Arkansas volleyball team faced its third-straight road opponent on Friday evening as they visited No. 25 Texas A&M in Reed Arena. The Razorbacks had too many missed opportunities and fell to the ranked Aggies, 3-0.
THE TURNING POINT
After a tough opening set loss (25-10), the Hogs adjusted and led by as many as five points mid-way through the second set. The Aggies then responded with a 7-2 scoring run that would give them the 15-14 lead that would turn into a 25-18 set two win.
Arkansas recorded its most kills and best clips in the third set, but was unable to hold off the Aggies as Texas A&M maintained control of the match and went on to close out the sweep, 25-13.
 FROM COACH WATSON
"Saw some good things in the second set, but we saw first-hand just how steep the learning curve is on the road. We continue to improve and gain precious experience in every SEC match which will help us learn and improve in practice. We're ready to get back in the gym this week and to be back in front of our fans in Barnhill for the next four matches."
 UP NEXT
Arkansas returns to Barnhill Arena on Wednesday to kick off a four-match home stretch that includes visits from Tennessee (Nov. 13), Alabama (Nov. 17), Ole Miss (Nov. 22), and Mississippi State (Nov. 24).
Visit ArkansasRazorbacks.com for the latest information on all things Arkansas Volleyball. You can also find the Hogs on social media by liking us on Facebook (Arkansas Razorback Volleyball) and following us on Twitter and Instagram (@RazorbackVB).