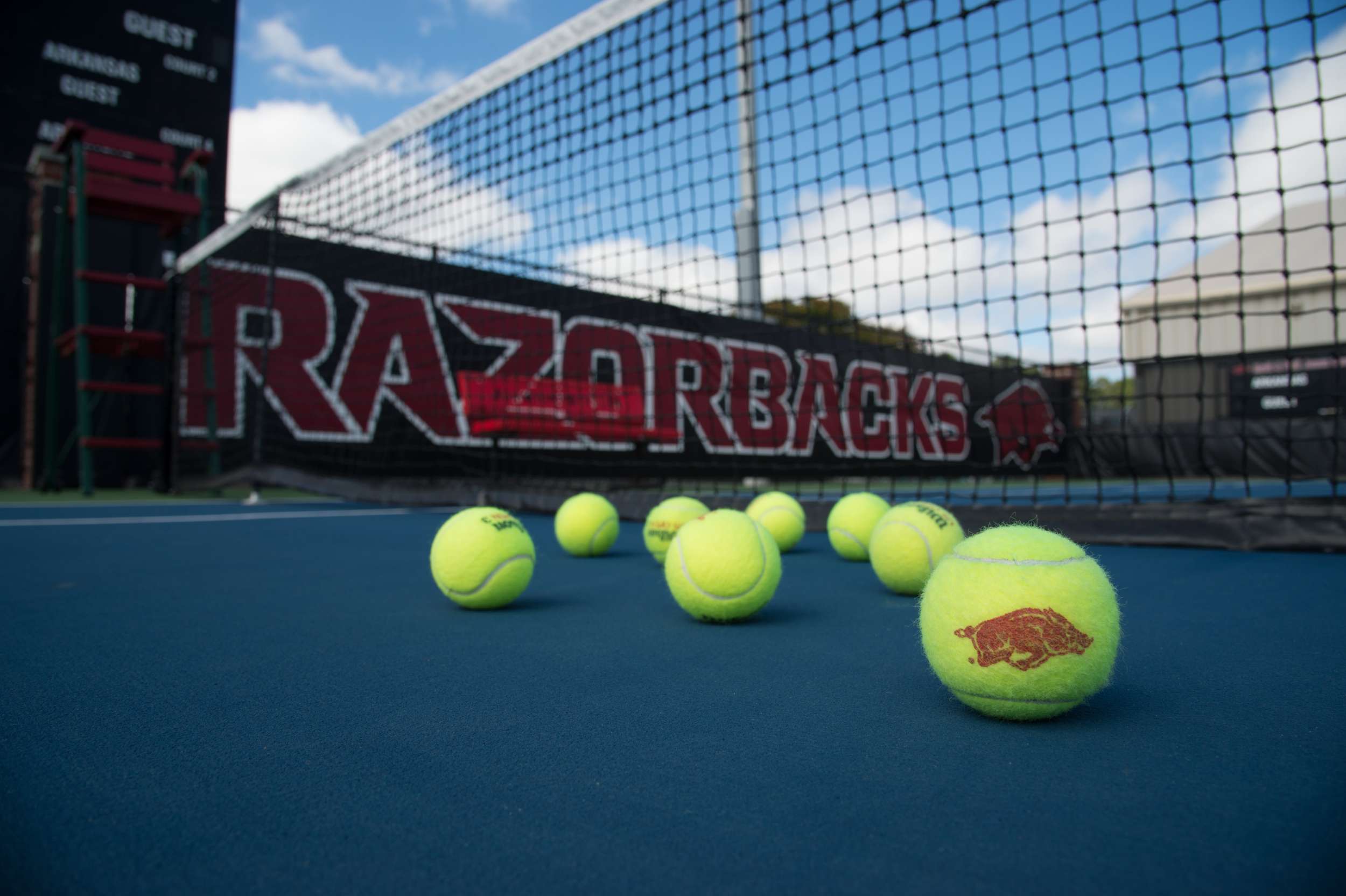 Arkansas Tennis Programs Partner with PlaySight
FAYETTEVILLE – The University of Arkansas tennis teams recently announced the addition of PlaySight Technology to both their men's and women's programs. The new partnership aims to connect the next generation of athletes, coaches, teams, leagues and sports facilities with the latest in video and analytics technology, powered by AI and machine learning.
"We're so happy to partner with PlaySight and to add to our already stellar facility," said women's tennis head coach Courtney Steinbock. "We are so appreciative to all of our donors and the Razorback Foundation for this opportunity to have access to PlaySight's state of the art technology. Both Tennis programs will benefit immensely in their player development as well as giving out-of-state and international families an opportunity to watch all our home matches. A very exciting and rewarding addition for everyone!"
With PlaySight, high-performance cameras will be installed to capture all sports action, but the real power of our system is in the cloud – with instant video, automatic recording and analysis, full integration, content generation and more.
The smart sport technology company has four goals, to improve performance through visual learning and analysis, to harness the power of technology for good by merging the desire for technology that today's athlete has with their passion for sport, to socialize sports by giving PlaySight athletes the ability to live stream, create, save and share their sports content with friends, fans and on social media and to inspire and motivate by making sports more engaging, challenging, and ultimately fun